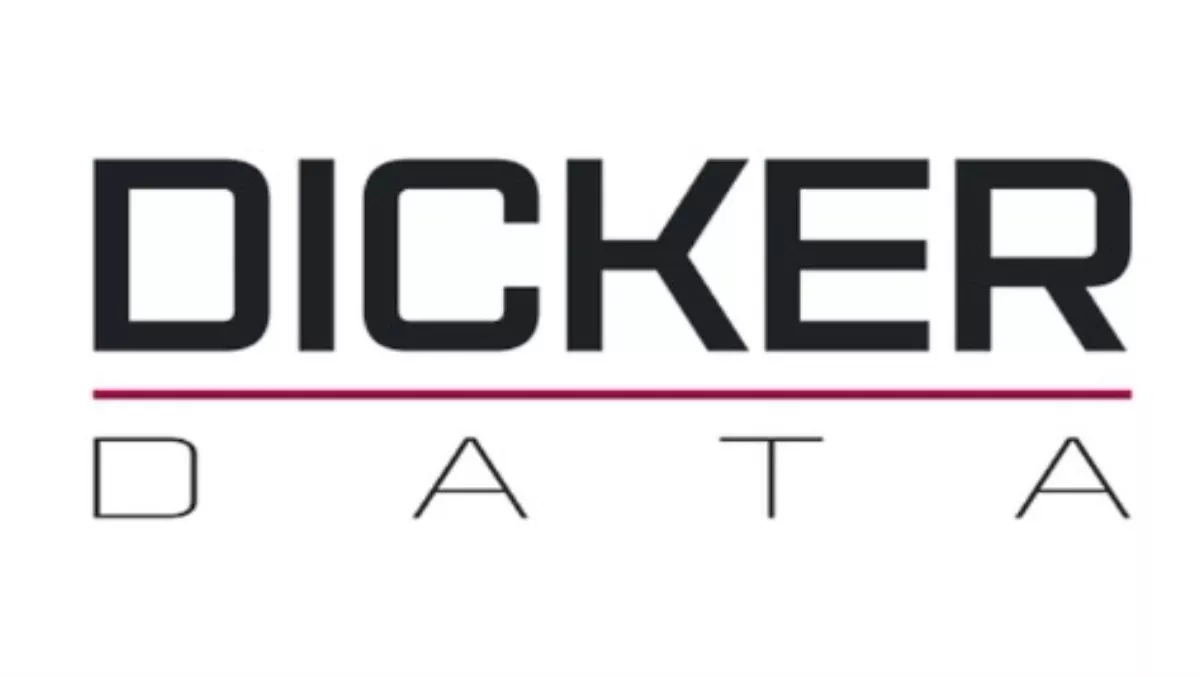 New brand, new promises for Dicker Data New Zealand
By Heather Wright,
Mon 11 May 2015
FYI, this story is more than a year old
After 18 years, Express Data is no more, with the company now officially rebranded as Dicker Data – and promising it will be 'very disruptive' in the volume market.
Phil Presnall, Dicker Data New Zealand general manager of sales and marketing, says while the company is changing name and growing its business, its staff and values remain the same. However, he notes the company now has the backing and resources from its Australian team, and has some aggressive growth targets.
Presnall says under the previous Dimension Data ownership, distribution was 'a bit of an anomaly in terms of their business worldwide'.
"But the core business for Dicker Data is distribution and we are going to be the best at it."
The company recently signed to distribute Toshiba locally, and Presnall says the company is eyeing the volume market as an area of significant growth.
"We've been a player in the enterprise market and we have got big plans and big ambitions to be very disruptive and very aggressive in the volume space," Presnall says.
"Moving into the volume space we see that as an addition to the revenue and things we are doing now."
He says he's anticipating 'large, double-digit top level growth over the next 12 months'.
David Dicker, Dicker Data chief executive, says out-performing Ingram Micro, which competes so dominantly in the volume space, will come down to performing better than they do.
"If you do that you'll get the outcome.
"It might take a while. But that's all we did in Australia."
Ben Johnson, Dicker Data general manager of marketing and strategy, says Dicker Data is 'a slicker operation'.
"It comes down to customer service, our ability to execute, our agility and our ability to deliver what the customer needs and promises we make to those customers.
"We're very, very confident we can replicate what we've done in Australia over here."
Dicker says Dicker Data's flatter structure, means the company can make changes more quickly.
"If things aren't working the way we want them to work, then we're going to make a change because that's the way we are.
"We've been successful against Ingram in Australia especially with the big vendors, so I don't see any reason we won't be here. It will take a while, but once you get going you can make headway."
Presnall says the local business is gearing up around system commonalities 'because Dicker Data has been in the volume space for some time now and we're looking at bringing some new vendors across and growing that volume space'.
The company has introduced three of the Dicker Data's Australian vendors and Presnall says he's hoping to have 'another two or three significant vendors and three or four others that are more around attaching to other products'.
Dicker says vendor alignments are 'the most difficult part'.
"This whole game is about vendor alignments. This acquisition was about vendor alignments. It's always vendor alignments."
Dicker says Dicker Data acquired Express Data because 'I wanted to get Cisco [in Australia], that's what it was really about'.
One obvious sore sport for Dicker himself is with HP. It took the company nearly 15 years to get HP printers in Australia finally gaining them two years ago.
"We don't have HP here which, I'll be honest, is crap.
We're HP's biggest customer in Australia and we should have HP, but that's the politics of the whole thing."
Cloud future
Presnall says the company is also gearing up for the launch of a cloud platform locally.
"There are some innovations coming in the next couple of months out of Australia.
"Cloud is a big focus for us."
Presnall says the company has put a lot of focus on cloud the last couple of years, developing competency and capability.
"The last piece to do is to start operationalising the cloud platform that will allow us to deliver on a scale we have not been able to before."
Johnson says the company sees itself as an aggregator of cloud services and products. "Everything as-a-service, we want to become an aggregation point for, both in the Australian and New Zealand markets."
He says Dicker Data has singled out a niche, which he declined to disclose.
"We see huge opportunity to enable SMB partners and commercial partners, your Tier 2's, who don't have the ability to present cloud themselves.
"We want to help them deliver cloud for their customers."
He says any offering should be seen here in the second half of the year.
Dicker admits New Zealand wasn't a key focus for the company when it acquired Express Data's Australasian operations.
"To be honest, the New Zealand part just came along with the whole thing," Dicker says.
Dicker says while the company had thought about making the move into New Zealand for several years, the prospect of starting from ground zero in a small market made it 'a project you would be very ambivalent about doing'.
Dicker again put Ingram Micro on warning that he's gunning for top spot locally.
"Our revenue in Australia isn't too far behind Ingram. In the commercial space we could even be ahead of them.
"I don't see any reason why we can't replicate that here, so long as we get an equal vendor set here.
"We have the guys here who can do the job."
Asked how long it will take to oust Ingram Micro Dicker and Presnall were circumspect and reluctant to give time frames.