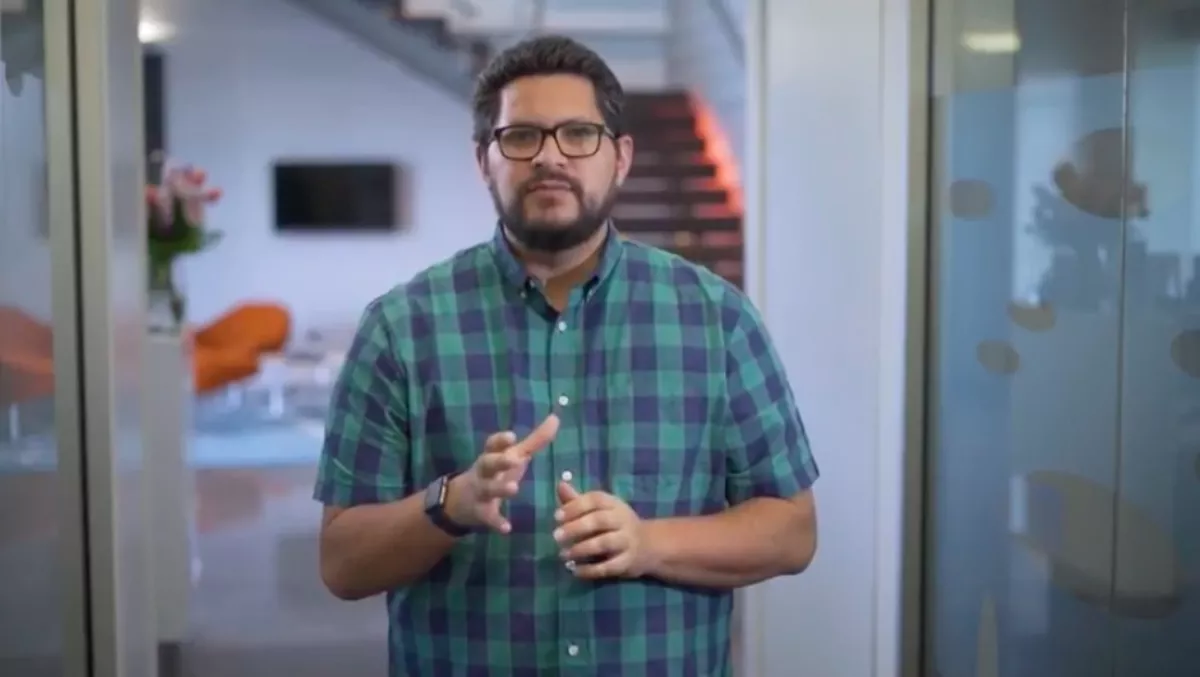 Dicker Data NZ serves up reseller enablement with CloudCast
FYI, this story is more than a year old
High demand from resellers for cloud information and the popularity of an initial series of cloud-based tutorial videos, has prompted Dicker Data New Zealand to ramp up production of its CloudCast series, with 10 new videos planned for the coming months.
The distributor launched the CloudCast series of videos on its YouTube channel in June, tackling topics around cloud solutions – as asked by Kiwi resellers.
Josh Te Hira, Dicker Data CSP business development manager, says the short three to five minute videos were launched to provide resellers with quick, easy to absorb information covering the most asked cloud-based reseller questions – with many resellers asking the same questions.
"We realised that people need information and they need it now," Te Hira says.
However, he says many resellers weren't sure where to access the information they needed, while others are seeking clarity around answers they've heard before.
"We're trying to help partners navigate cloud and the best way to do it," Te Hira says.
"Cloud isn't going away and while we're not telling them how to shape their business, we're giving them suggestions on the things they need to think about so they can be cloud ready."
The four videos already released – covering Dicker Data's automated tool, Skype for Business, Microsoft Azure and Office 365 Migration – have proven popular, with each clocking up thousands of views, 'so we know we're hitting the mark', Te Hira says.
"The feedback has been overwhelmingly supportive," he says.
"The response we're getting of 'hey, can you answer these questions for us' is encouraging and shows that peple like the format and they want more answers."
While the initial videos are focused around Microsoft and CSP, Te Hira says that will be expanded over the coming months to include other vendors.
"We are doing stuff around backup through other vendors into the cloud, for example. There are vendors who have on-prem technology that is now connecting with the cloud, for example ArcServe, and we'll be covering them."
And the videos won't be exclusively Dicker Data only vendors either.
"We're going to be talking about some vendors who aren't even necessarily distributed by Dicker Data, but are ones who add value to that cloud story."
He cites 3CX, which has a cloud connector for Skype for Business, as an example.
"Some of those roadblocks people have been facing, we're giving them options as to how they can continue those conversations with their customers as well."
Te Hira says future topics will include backup, Dynamics 365, SharePoint, PowerBI as part of a wider analytics conversation, and videos around ArcServe and several other vendors.
Also planned is an three-part Azure deep dive.
The deep dive videos – which will be longer than the usual videos at 10 minutes apiece – follow high interest in the third CloudCast, Microsoft Azure in 3 minutes, which clocked up 4,000 views within a week.
"Three minutes wasn't suffice to answer all the questions we've been asked about Azure," Te Hira says, noting that Dicker Data NZ has 46 unique questions from partners around Azure, ranging from how it was billed and how to use the calculator to work out monthly costs, to what all the certifications mean and whether they're relevant for the New Zealand market.
The Azure Deep Dives, which will kick off in October, will feature Microsoft staff along with Dicker Data's own Azure specialist, answering the questions.
Access the full Dicker Data New Zealand YouTube channel library here.
Related stories
Top stories