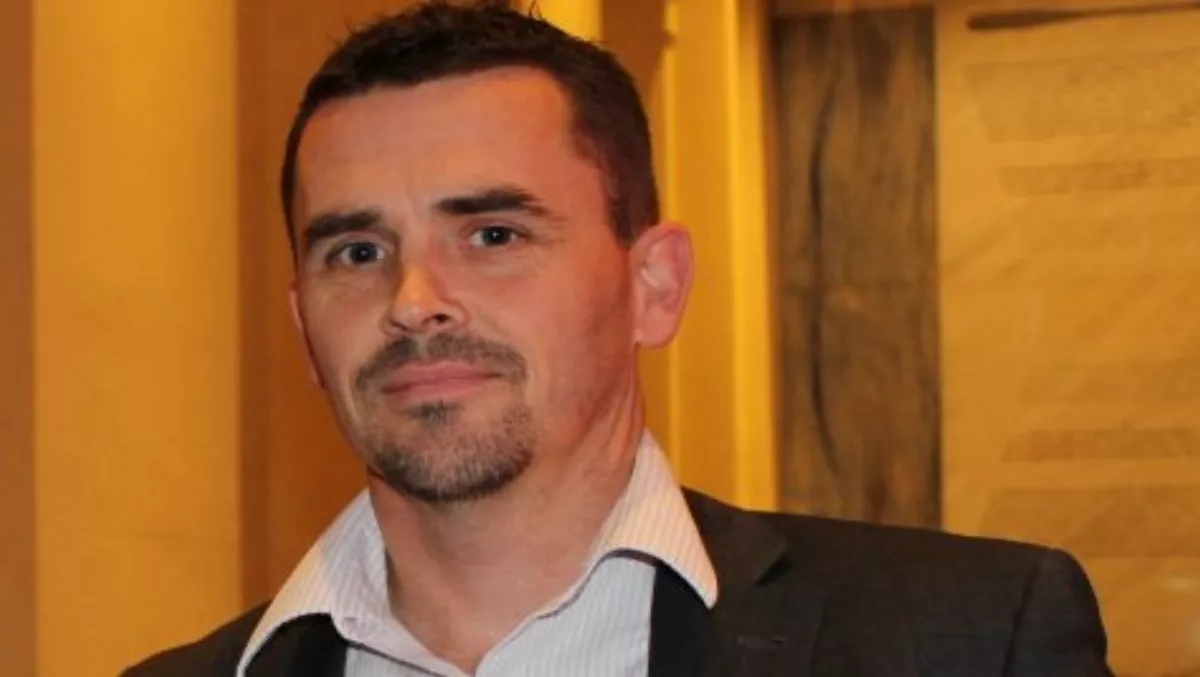 Dicker Data 'transforming' to tackle changing IT market
FYI, this story is more than a year old
Dicker Data New Zealand is on the prowl for more resellers as it revamps itself with a heavier focus on the volume and cloud spaces – and it's promising a much more high-profile stance ahead for the rebranded company.
Like many of its resellers customers, the distributor is having to adapt to a rapidly changing market.
For Dicker Data New Zealand, those changes include a push into the volume market, along with the move to cloud offerings, and a move to drive increasingly into the small and medium business market.
Phil Presnall, Dicker Data New Zealand general manager of sales and marketing, says he wants to see one-third of the company's business coming from the volume space, where Dicker Data added Toshiba to its portfolio earlier this year.
"Everyone in the industry is having to transform and when you think about where the market is going, you need networking for connectivity, a device to connect and then software that gives you access to the cloud.
"That's the direction we are transforming our business towards," Presnall says.
"It would be a healthy proposition for us to have a third of our business coming from software and cloud, a third from volume and a third from the networking side of the business," he says.
"With cloud you need connectivity, which involves both a device and then network, so we think both of those are going to be around for some time, and obviously the software vendors are starting to deliver more and more from the cloud now as well."
He says the new mix would give Dicker Data 'a healthy balance'.
"And it gives us the opportunity to be the experts right across where IT is going rather than just saying we have a niche area we sell products in."
Presnall says while volume is a 'tiny' percentage of Dicker Data's current business, the distributor is investing 'disproportionately in favour of the volume market'.
The company has a BDM focused on volume business, and Presnall says that team will be expanded in the near future. The distributor is also looking to add more vendors to its volume portfolio, which currently includes Kingston, Targus and Motion/Xplore.
"We have a number of irons in the fire, conversations going on. Hopefully we'll see one or two [vendors signed] before Christmas."
The change in business mix means a change in what it needs with regards to resellers, too.
"At a broad business level, we're looking to acquire more resellers," Presnall says.
"We will generate new customer acquisition campaigns, which we haven't really done in the past given the nature of our business has been pretty focused at the top end and resourced as such," he says.
"We consider ourselves to have a reasonable relationship with the top 200 resellers in New Zealand already," Presnall says.
"Our business has always been at the larger end of customer transactions, but what we are really trying to do is drive out into that part of the market that services the SMB customers."
The distributor has appointed Richard Fata as a customer on-boarding manager.
"When we onboard new customers we will be taking a lot more time to handhold them, make sure they understand what types of services we offer, our website, tools and so on, and are really familiar with the people who can help them."
Presnall says the company will also be taking 'more of a marketing lead approach', aimed at getting a broader reach and having more contact with more resellers.
"It also lines up a lot more with our volume business, which is just starting to shape up and get some traction."
He's adamant the changes won't mean staff reductions, saying headcount changes will be 'neutral'.
Presnall says the company will have the same number of BDMs, who are subject matter experts to help advise resellers.
"So if a reseller wants to talk to someone about any aspect of cloud software or networking, or pretty much anything, there will be someone who can come out and talk to them, or who they can ring and talk to like they've always done," he says.
"Recruitment and enablement is huge.
"A lot of vendors want to have a large number of resellers out there talking about their messaging. We want to sign those resellers up, but also we've got the BDMs to go out, help them do the training, get enabled in a way that will help them with the right message for the vendors.
"Sales is one measure of success, but partner enablement and recruitment is also a big part of it for us as well."
Going cloud
Dicker Data New Zealand is already seeing demand for Microsoft's CSP program and will launch its own cloud portal within the next few months.
"Cloud is a big one. We want to make sure that everyone understands the opportunity around CSP and that they're able to transact it," Presnall says.
"When you look at a licensing deal, most customers have some sort of licensing and the way forward can often depend on what their current licensing looks like."
The distributor is putting resources into helping partners understand the most efficient way, from an economic and business continuity perspective, to get customers to the cloud given different licensing agreements.
"We see that definitely as the future of Microsoft licensing. Within the next few years it will be the dominant licensing type in the market, for sure," Presnall says.
He says that's why Dicker Data has to transform itself around cloud.
"The nature of this is that it's a per user, per month billing program and what that means is we create and generate a lot more operational overhead in terms of invoicing and that stuff.
"That's a big change and we are starting to look at rolling our cloud platform out here now. That will help with the transacting and the marketplace approach as well."
He says while the resellers can currently transact cloud offerings via Dicker Data New Zealand 'to do it at the scale which will happen in the next six months, you're going to need a level of cloud platform automation."
With its rebrand from Express Data to Dicker Data complete, the distributor is clearly eyeing up a big future in New Zealand.
Warns Presnall: "Everyone will definitely be seeing a lot more of Dicker Data New Zealand in the next three to six months, that's for sure."
Related stories
Top stories