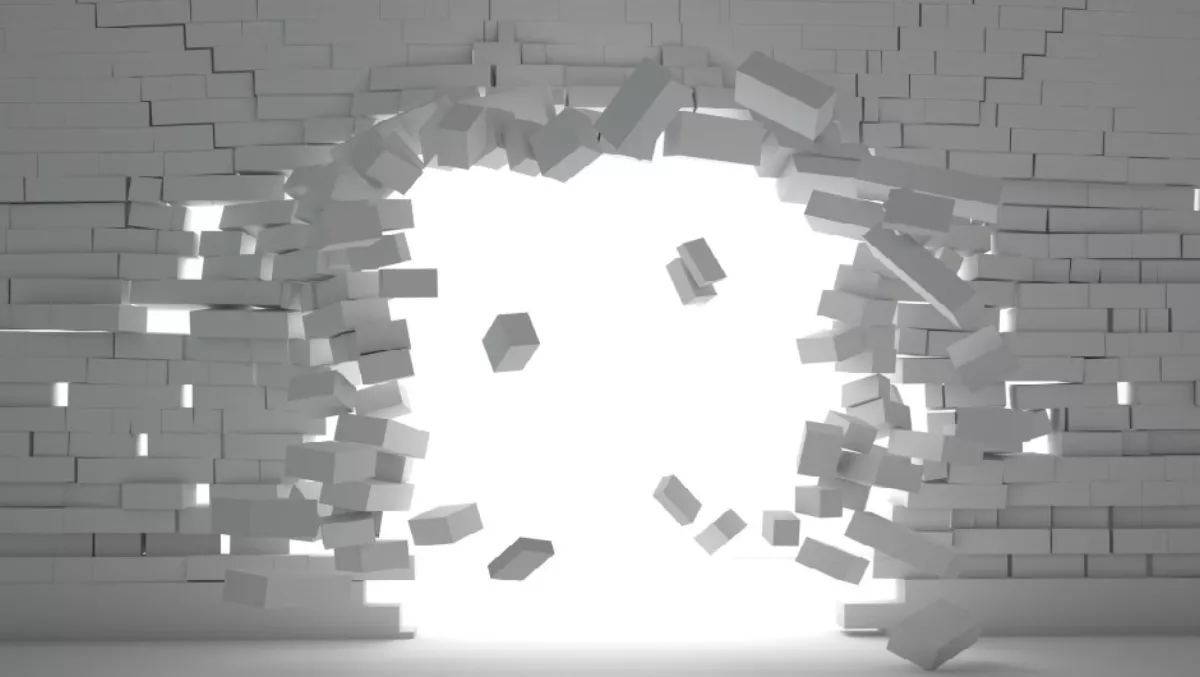 Dicker Data: What NZ companies need to know about cybersecurity
FYI, this story is more than a year old
There is a significant weakness with cybersecurity in New Zealand – and according to Dicker Data, it stems from one of our strengths.
Business development manager at Dicker Data NZ, Joshua Burtenshaw says Kiwi businesses are known for being early adopters of new technology.
"We have one of the highest adoption rates of cloud computing in the world and many organisations are now moving to a mobile workforce to scale and operate with efficiency. But all this innovation can come at the cost of your security," says Burtenshaw.
"New, smart and easily-accessible technologies connect us to the world but also put us at risk of an attack which could cause a major financial loss, operational disruption or reputational damage."
Ransomware has been the hot topic of 2017 (and undoubtedly for many years to come), causing widespread turmoil around the world – WannaCry or Petya anyone?
You may think given our geographic location that we'd be immune to such attacks, but Burtenshaw asserts this is not the case.
A recent study from Symantec found the number of reported ransomware attacks in NZ skyrocketed a whopping 163 percent last year, which amounts to more than 100 every day.
"As IT professionals, whether it be vendor, distributor, or reseller, we have a responsibility to ensure businesses are aware of threats and, more importantly, to help them build strategies to protect their organisations."
Dicker Data have provided a couple of digital assets that you can share with your clients and prospects to help them better understand cyber security and take action – this one is specifically for the small-to-medium-sized business owner who has limited exposure to IT other than Google and who typically treats security as a firewall 'and she'll be right'.
View the Ransomware Defence Guide for Dummies here.
But what about the more advanced set-ups?
Networking business manager at Dicker Data NZ, Kyle Taege says cyber threats for businesses are more complex and sophisticated than ever before as they have adapted to be a step ahead in taking advantage of new ways of working.
To illustrate the current environment, Dicker Data has provided some quick stats:
49 percent of the workforce is now mobile, while 92 percent of threats come via email and the web
70-90 percent of malware is unique and tailored to each organisation
There is a known shortage of security talent, with many tools requiring more resource than you have available to make work.
"Security used to take a blocking-focused approach which stopped anything that looked remotely malicious (or was unknown) from entering a network," says Taege.
"But this can be so restrictive that it hinders operations, such as mobile workers being locked out of connecting to an organisation from outside a protected network because only on-site employees are granted access."
Taege asserts security now needs to act differently across all stages of the attack continuum – something that can be achieved with the solutions from Cisco, a long-standing Dicker Data partner.
Thus, here lies the second digital asset that you can also share with clients and prospects to help them gain a better understanding of the current cybersecurity environment and the steps they need to take to protect themselves.
Cisco and Dicker Data have partnered to explore how cyber threats are changing and how solutions such as Cisco Umbrella are providing robust security for the digital age.
Find out how Cisco Umbrella provides your first line of defence.
Related stories
Top stories