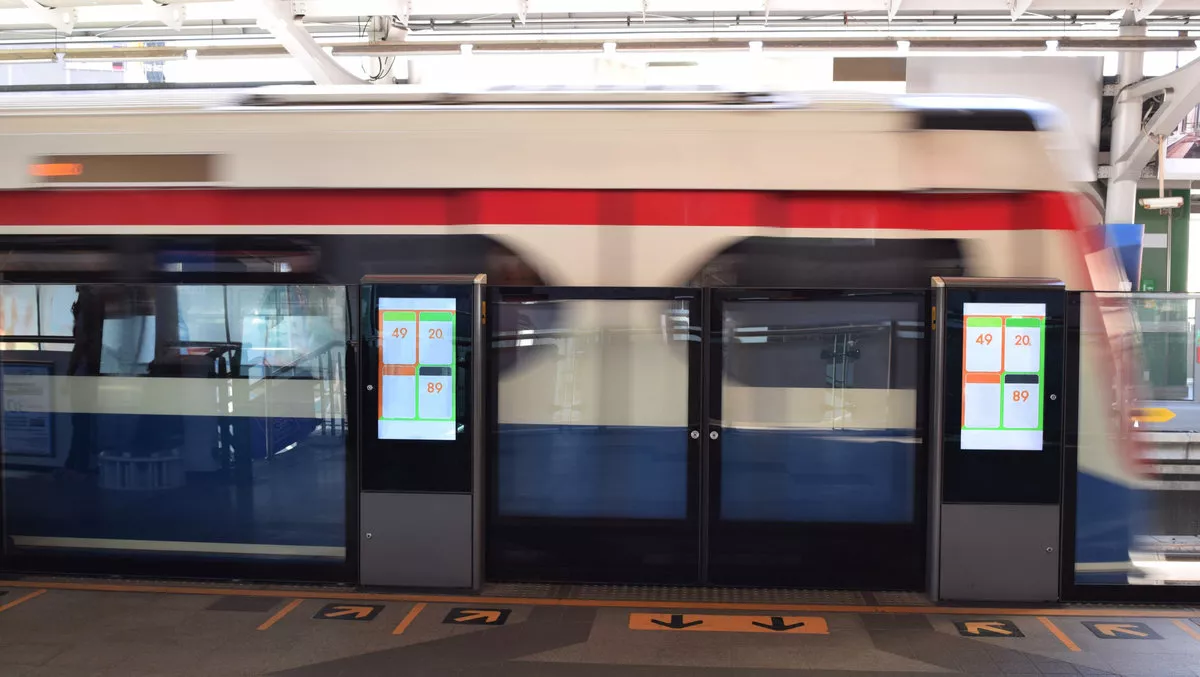 Digital advertising still driving LED display market growth
FYI, this story is more than a year old
Digital signage with LEDs is estimated to grow at a CAGR of 18% during the forecast period 2019-2025, according to IndustryARC.
The LED display market is driven by increasing awareness about energy conservation and surging use of LED technology in laptops, mobile phones, smart TVs, monitors, and other products.
Moreover, the rising demand for LED displays for outdoor advertisements, promotional events, sports exhibitions and other parameters also impact the growth of the LED display market. This adoption of advanced display technology will accelerate LED Display Market.
It is estimated that the total revenue generated by the LED display market will reach $23 billion by 2025 and grow with a CAGR of 14% during the forecast period.
The demand for 5 Plus LED Display Screens are widely increasing as people are becoming more tech-savvy and are switching to LED displays.
The latest innovations such as revolutionizing smart TVs, digital advertisements and gaming screens have provided new opportunities for LED display market.
The escalating growth for flexible LED displays such as LED curtains, LED matrix and so on, has provided high resolution and a flexible rubber substrate which creates curves to the screen that enhances the customer's visual experience.
The LED displays are used in applications such as digital advertising, lighted wallpapers, general lighting, automotive headlamps, traffic signals, and even in medical devices.
Moreover, the replacement of billboards with digital signage that comprises of LEDs in many countries has raised the growth of the LED display market.
According to Infotrends' data, in 2018 most of the outdoor advertising companies have gained 32% increased sales by adopting digital signage for advertising.
Also, around 30% of the customers are preferring digital signage as a menu in restaurants.
The rising adoption of digital signage displays in various stores, restaurants and other public places for seeking the attention of customers has fuelled the growth of LED display market.
Moreover, increasing investments in digital signage by most companies to increase productivity and retain customer attention will propel the LED display market in the near future.
Asia Pacific (APAC) is the fastest growing region and also the largest contributor to the LED display market in 2018 with a share of 36%.
Companies are adopting various outdoor media advertising platforms such as billboards, video walls, and other forms of digital advertising displays.
Digital advertising displays include the use of LEDs that provides unique display designs and also provide various solutions such as enhancing customer engagement by providing 4K displays, mobile integration by using QR codes and others.
It also helps companies increase their revenue since the cost of digital advertising is less as compared to the print media.
The rising trends towards interactive media have led to the increasing demand for outdoor LED displays, driving market growth and creating opportunities for LED displays.
Innovative LED display technology has spread widely due to the availability of superior brightness and longer shelf life of LEDs over LCD displays.
Major market players such as Apple and Samsung are heavily investing in brand promotions in order to increase their customer base and expand their presence in the market.
Also, technological advancements in display technology have led to the development of micro-LED display and organic light-emitting diode (OLED) displays which are highly being preferred by the consumers.
Increasing use of these innovative display technologies in various devices such as Smart TVs, smartphones and also the rising use of LEDs for live concerts, billboards and video walls will impact the market growth in the near future.
In 2018, VueReal, a developer of micro and nanodevices, raised a funding of $8.5m in Sustainable Development Technology Canada (SDTC).
VueReal will utilise this funding for developing micro-LED display technologies and advancing its Nano-Technology Center
The major players in the LED Display market include Apple, Samsung Electronics, LG Display, Sony Corporation, Oculus, VueReal, Sharp Corporation, and Intuilab.
In 2018, Samsung India launched the world's first 'LED for Home' also known as Active LED. These new LED display has revolutionised the in-home entertainment space by enhancing the customer visual experience.
Sony and Samsung are Micro LED/direct-lit LED-based modules for building custom displays in public spaces such as cinemas, airports, showrooms, and other venues.
In 2018, Intuilab, a provider of digital signage software raised $3.7m funding and it helped Intuilab to become an interactive leader in providing digital signage displays.
LED displays have become the most important technology today in various applications ranging from consumer electronics to entertainment.
Related stories
Top stories