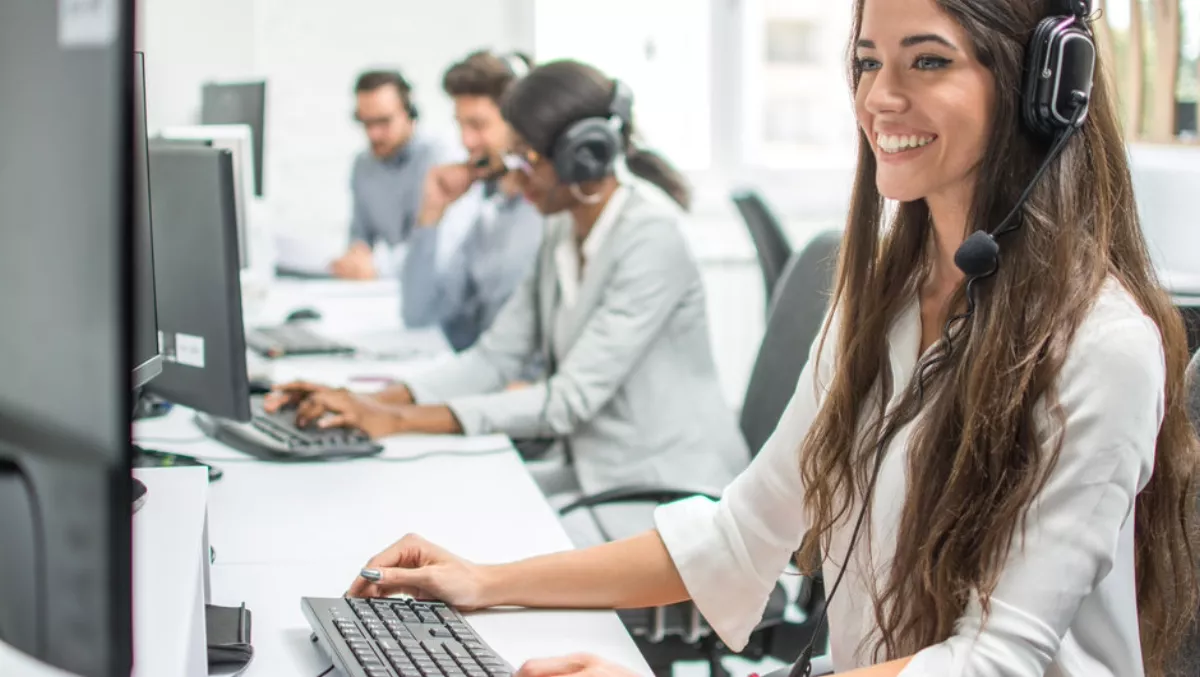 Digital customer experience is nothing without a human touch
FYI, this story is more than a year old
Article by Verizon A/NZ enterprise solutions managing director Robert Le Busque.
It's hard to ignore the seemingly endless barrage of emerging digital technology offerings marketed to businesses as the latest and greatest in delivering better customer experiences. Technologies such as cloud computing, automation and artificial intelligence have allowed businesses to know more about their customers than ever before.
To illustrate how much the customer experience is changing or will change, research from Gartner predicts that AI bots will power 85% of all customer service interactions by the year 2020. These technologies promise a better experience by offering multiple entry channels and better predictions about the best actions, but they regularly overlook the most important part of that experience: the customer.
There is tremendous value in bringing tools and technology to simplify customer interactions with your brand, but businesses cannot neglect the fact that on the other side of each transaction is a human being. And for some interactions, the most effective way to help a human being is with another.
Digital tools will change the way you provide customer experience, but it is just as important to ensure you carefully balance automated touchpoints with the human touch. Technology should not totally replace human interaction, it should be used in conjunction with personal interaction to enhance brand loyalty.
A 2018 Consumer Intelligence Series report from PwC found more than 80% of Australians surveyed want more human interaction in the future, not less. The same report found that 65% of Australians believe companies have lost touch with the human element of customer service, relying too heavily on technology.
The key thing to keep in mind when it comes to customer experience is that transactions are rarely transactional.
Customers develop an emotional connection, no matter how small, to almost every product, company and brand they interact with. People invest an incredible amount of time and effort into researching, shopping and buying things they believe will solve a problem, make them happy, show their love or increase their status.
When they're disappointed in a product, it is not just a product failure. It's something that can cause a minor inconvenience, ruin someone's day or possibly feel like a complete betrayal. While you could fully automate the customer experience, a chatbot or AI-powered support page can only do so much in these situations.
CPM Australia found almost 80% of customers tell more people about a negative experience than a positive one, so one customer abandoning your company after a bad experience can lead to a domino effect.
Customers should always have the opportunity to work with another human - this is the make-or-break part of the customer journey, and the empathy of another human can work wonders. Even with the best automated processes, humans still enjoy talking to humans - and with this enjoyment, the human touch can always lead to more sales opportunities.
From time to time, some companies will get 'digital' right. The longstanding US flower company 1-800 Flowers used a branded messenger bot on the social media platform to make it easier for customers to order flowers. The company's CEO told Digiday that shortly after launch, 70% of their orders were from new customers, who connected with the bot and then bought flowers.
Having said that, as you work through your digital strategy for customer experience, don't be fooled into thinking technology is always the best option. Technology should enhance the customer experience, but it should not define it. Here are four key commandments you need to know to let your customers know how valued they are:
Give them a choice - Let your customer be the one to decide how they interact with you. Sometimes an automated tweet is a sufficient way to solve a problem, but other times a call or even a face to face interaction is the best option. Have choices available and let them decide.
Use your ears - People have never been more willing to share what they think about their brand experiences. You only have to glimpse at social media to find someone praising a customer experience they had, showing off products they love, calling out a brand for something they don't like or sharing a negative experience. Listen carefully.
Act intently - Every customer experience is the chance to forge a lifelong fan or lose a customer for life. Engaging with customer service isn't enjoyable for most people, but just one positive encounter can make a customer feel at ease and create all-important brand loyalty.
Use technology thoughtfully - Data and automation can drastically improve the customer experience, there's no doubt about that. But it's a balancing act. Don't overdo it, as the customer experience can become disingenuous.
Technology moves quickly.
The most innovative technology today may be obsolete tomorrow, so the human touch will be what separates a great customer experience from a poor one. The ability to tie technology and human touch together will help deliver a better customer experience than either can do alone.
Related stories
Top stories