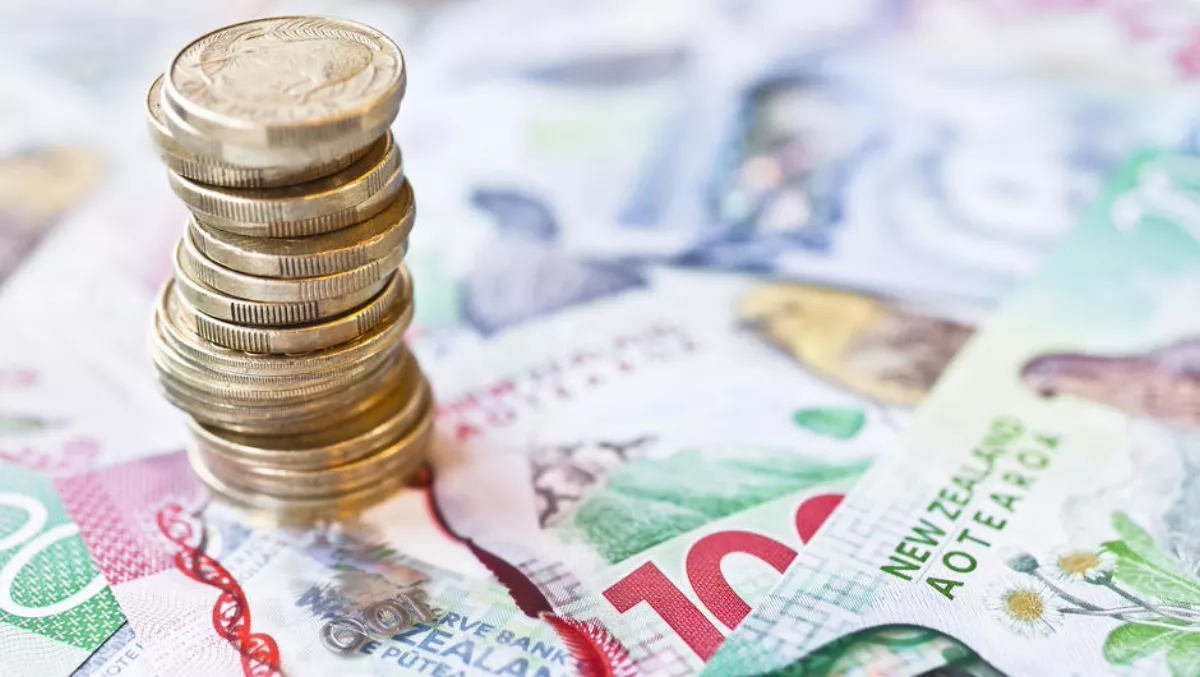 Digital transformation to bring $9.6b to NZ GDP by 2021 - study
By Ben Moore,
Thu 15 Mar 2018
FYI, this story is more than a year old
By 2021, digital transformation will add an estimated $9.6 billion (US$7 billion) to New Zealand's GDP, and increase GDP growth by 0.7% annually, according to a new study released today.
The research, "Unlocking the Economic Impact of Digital Transformation in Asia Pacific", was produced by Microsoft in partnership with IDC Asia/Pacific.
The study predicts a dramatic acceleration in the pace of digital transformation in New Zealand.
Within the next four years, it is predicted that 55% of New Zealand's GDP will be derived from digital products and services created through using digital technologies, such as mobility, cloud, Internet of Things (IoT), and artificial intelligence (AI).
"New Zealand is on the digital transformation fast track. Organisations are increasingly deploying emerging technologies such as AI as part of their digital transformation initiatives, and that will accelerate growth even further," says Microsoft New Zealand national technology officer Russell Craig.
The survey was conducted with 1,560 business decision makers in organisations across 15 economies in the Asia-Pacific region, including 100 respondents in New Zealand.
Businesses can expect to see significant and tangible benefits to their bottom lines from digital transformation, including higher profit margins, increased revenue from existing and new products, and greater productivity.
"The pace of digital transformation is accelerating, and IDC expects that by 2021, at least 55% of New Zealand's GDP will be derived from digital products and services, with growth in every industry driven by digitally enhanced offerings, operations and relationships. To remain competitive, organisations must establish new metrics, realign organisation structures, and re-architect their technology platform," says IDC Asia/Pacific analyst Shane Minogue.
The study found that while 95% of organisations in New Zealand are going through their digital transformation journey, only 7% can be classified as leaders.
Digital transformation leaders in Asia Pacific are more concerned with competitors and the emergence of disruptive technologies, business agility and a culture of innovation, and measuring digital transformation success.
Leaders are also more aware of challenges in their digital transformation journeys and are looking to invest in emerging technologies such as AI and IoT.
The study indicates that leaders experience double the benefits of followers, and these improvements will be more pronounced by 2020.
"There is a pressing need for organisations to adopt a leader's mindset to fully capitalise on the potential of digital transformation in the next few years. To do so, organisations need to grow their value by gaining new insights through new data sources and expanding their digital products and services," adds Craig.
According to business leaders, digital transformation will also benefit society through increased education and training opportunities, the creation of higher value jobs, and improved quality of education through better teaching tools.
New Zealand respondents felt that 89% of jobs will be transformed in the next three years due to digital transformation, and 65% of the jobs in the market today will be redeployed to higher value roles or reskilled to meet the needs of the digital age.