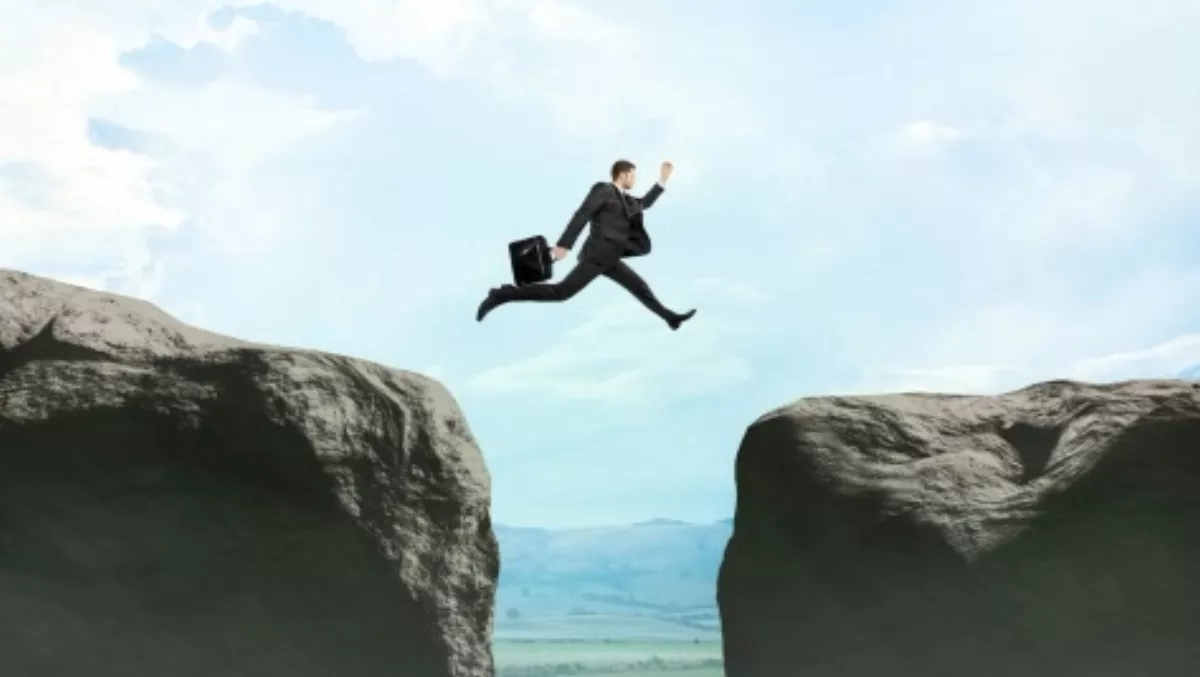 Distribution Central helping resellers LEEP into new sales
By Heather Wright,
Tue 28 Apr 2015
FYI, this story is more than a year old
If you're looking for new sales, look first within your existing customer base.
That's the message from Nick Verykios, Distribution Central managing director who says many resellers are overlooking – or unable to harness – the valuable source of new business that is their existing installed base.
"Everyone is looking for new sales. Those new sales are in your current installed base," he says. "A lot of the business you are chasing is actually right there in front of you.
"You just need to be able to have to hand information on when technology refreshes are required, and the reference architectures to expand the sales you've already made."
In fact, renewals account for around 30-35% or Distribution Central's business.
With that in mind, Distribution Central has created its LEEP – Land, Expand, Extend, Protect – model to help resellers maintain relevance with their existing customer relationships, while also developing new ones.
Land – base one of the four part model – is about providing partners with systems, such as DC ChannelControl, DC ChannelGateway and DC CloudSelect, and channel services such as professional services, transaction services and market development services, plus the technology solutions and pathways to ensure resellers land every opportunity.
The model then moves into maximising that opportunity to its full potential, through expanding and extending the deal.
Verykios says transaction optimisation has become as important as adding value in the areas of professional services and field support, and marketing and business development.
"There is a lot of potential in most resellers' current installed bases," Verykios says.
"Most technology purchases can be refreshed through upgrades and selling up the stack," he adds. "If customers have already invested in a vendor it's easier to get them to continue to invest in that vendor, so there's the potential to move them across the technology portfolio to help solve any business problems they have."
However, Verykios admits that while that's 'nifty in theory' it requires resellers to be able to mine their installed base to get the information required to confidently approach customers with new – relevant – proposals.
Enter Distribution and its DC IBAM (Install Base Analytics and Management) service and online tool, which offers partners the opportunity to mine their customer base for upgrade and feature attach opportunities.
"Further supported by our channel services and our technology solutions – DC PODs and CloudPODs – our partners are armed with the data intelligence and tools to make the most of their 'expand' opportunities," Verykios says.
The DC IBAM service also comes into play for cross selling, including reference architectures, including DC PODs and CloudPODs, to existing customer bases.
"By initiating these 'extend' conversations our partners can ensure their customers benefit from a broader range of technology solutions, and they remain sticky to their customers," Verykios says.
"We can provide unsolicited proposals for resellers to take to their customers to enable them to better solve customer problems.
"It's actually lead generation, but its relevant lead generation, not just cold calling, because they can take a reference requirement to a customer, based on what they actually need."
Verykios says Distribution Central is in the unique position of having 11 years of customer sales data, which it can mine for those unsolicited proposals.
But he says, it's more than just having the data. The company has created smart rules in order to ensure the most relevant unsolicited proposals.
"And it's about generating relevant leads, not just qualified leads. And the difference is a relevant lead is for something your customer actually needs, while a qualified lead is just an opportunity.
"There are a whole bunch of relevant leads, just lying there dormant, ready for resellers to make use of them."
Verykios says while Distribution Central was utilising its DC IBAM and DC ZChannelControl software to manually offer resellers new opportunities, the velocity of demand was so high the distributor has now turned it into a system.
He says the company is looking to make LEEP 'self-sufficient'.
"At the moment we're feeding the information into resellers but we hope to get to the point where they can generate their own proposals.
The final part of the model is protect.
"If there are no further opportunities to expand or extend, partners can protect their customers, through our DC IBAM service, by having their licence and maintenance renewals managed effectively and efficiently through DC IBAM," Verykios says.