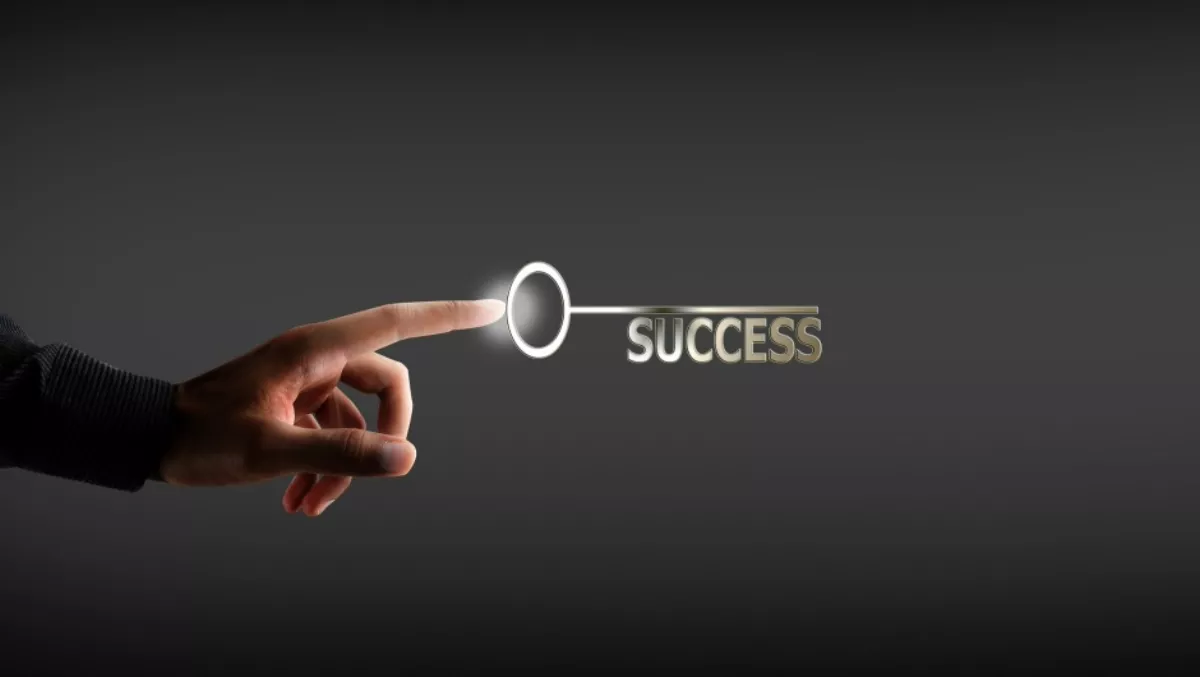 Duo reaps big returns from new office; services business
FYI, this story is more than a year old
The opening of an Auckland office is reaping big returns for Duo, as demand for security rises and senior management and boards – rather than just IT professionals – get to grips with the need for robust security.
Kendra Ross, Duo director and co-founder, says security is an emerging growth market in Auckland, where the established distributor opened its doors earlier this year.
The distributor has has a large market share in the security portfolio in Wellington, where the work is government-centric.
"They've been doing security for a long time," Ross says, of government agencies.
"But it really is an emerging growth market in Auckland.
"It is dawning on the world at large how important security is, and the need to be more resilient.
"It's something we've talked about for a number of years, and people have had the best intentions, but never had the budget to spend.
"But now there is an understanding from the top down around the value in building out security robustly and creating resilient organisations," Ross says.
She says the Auckland market, with a higher concentration of small and medium businesses, also has less security professionals, leading to an increased demand for tools and solutions that require less resource and less people to run them.
"We're finding our product set is suiting the Auckland market really well," she says.
Ross says the the Auckland office has enabled the company to build out new relationships across the tier two market.
That's resulted in a 30% growth in Auckland, she says, with resellers who want to add security to their portfolio, along with those who already handle security but want to work with a distributor which specialises in security, signing on with Duo.
"It's been really well received in the market and the team has built out an exceptional pipeline already," Ross says.
"And its been good for us from our vendor point of views as well, with some of our vendors having people on the ground in Auckland so we've been able to help them."
The distributor recently announced an AlienVault managed security service provider (MSSP) agreement with Kordia, which sees the telco providing an alerting and monitoring service for medium and small businesses.
It is unlikely to be the last such deal, with proof of concepts running with several other MSSPs.
The company already has strong partnerships with Vodafone and Spark, but Ross says there are also some 'new and emerging' MSSPs the company is working with, particularly around the CarbonBlack next-generation endpoint protection and incident response.
Next generation endpoint is a high growth area for Duo, Ross says, alongside threat intelligence and anything that can help stop ransomware – something that is currently 'rampant' in New Zealand.
The distributor is also seeing a lot of interest in identity management and two-factor authentication and expects to add a new vendor to its portfolio in the coming weeks, focused on exactly that area. The vendor will be new to New Zealand.
"We hit all our targets and exceeded everything we set for ourselves in the past year and we're pretty excited about what the next 12 months look like for us," Ross says.
"We've got some really good opportunities at the moment and we've got a good team, which is one of the best parts," she adds.
The company is estimating it will see an overall national growth of 50% to 60% for the next financial year.
PS: Duo services business is going off too
Meanwhile, the newly launched PS Duo professional services business, spun off earlier this year, is experiencing 'stratospheric growth', with demand from resellers for the contractors outstripping demand.
The company, which runs separately from Duo and is headed up by Duo director and co-founder Jackie Hatchwell, currently has nearly 20 contractors out on projects around New Zealand.
PS Duo provides professional services contractors for resellers who don't have the skills in-house. As well as providing contractors for projects involving vendors Duo distributes, PS Duo offers contractors with expertise across non-Duo vendors such as F5, Fortinet and Palo Alto Networks, along with compliance and risk assessment specialists.
"It has absolutely taken off on us," Ross says.
"We saw that there was an opportunity and a need, but I don't think we actually realised how much of a need there was in the market for matching up our reseller partners with temporary skill sets in the security space."
Demand for the offering is so high – and security contractors so scarce – that Ross says PS Duo has some contractors potentially coming in from Australia to help out.
"It's part of a bigger issue that our industry as a whole is facing in that the growth in this sector is so phenomenal but unfortunately the skill set and the people able to actually design and build and deliver it, has not kept up.
"It's a global issue and in the short term contacting is the way to go."
Related stories
Top stories