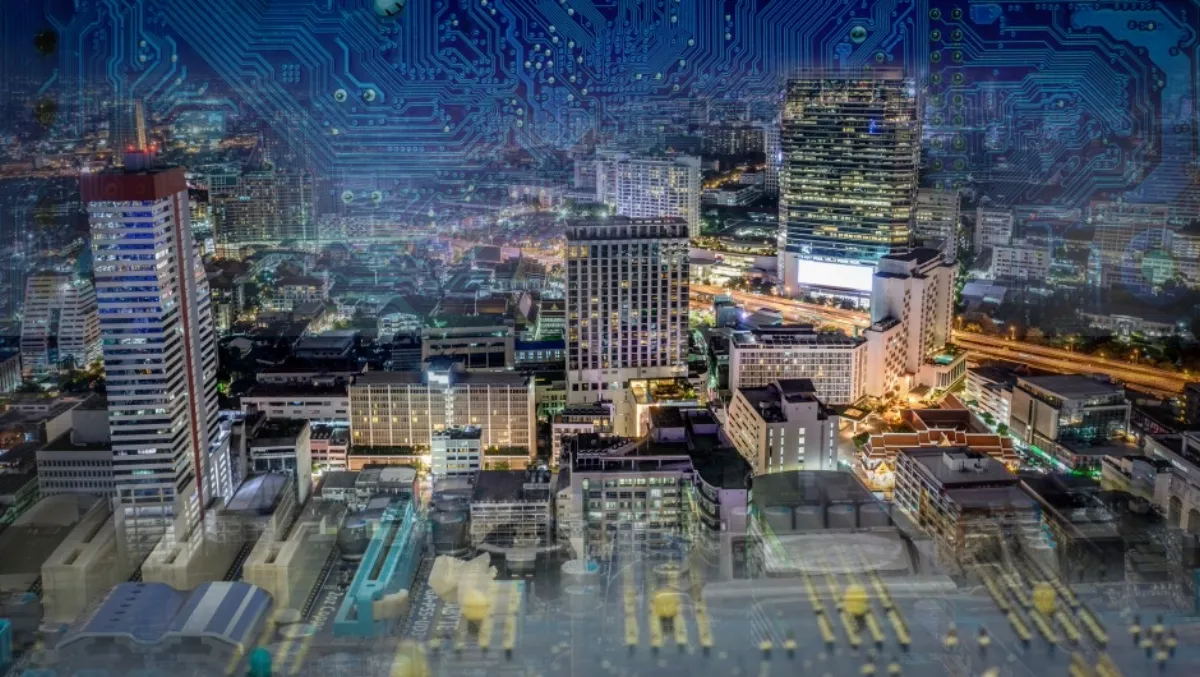 DX to drive 75% of Kiwi IT spend by 2019 says IDC NZ
FYI, this story is more than a year old
The technologies enabling digital transformation will drive more than 75% of New Zealand IT spending by 2019, according to IDC New Zealand, which also says 50% of all New Zealand enterprise IT infrastructure and software spending will be for cloud-based offerings by 2020.
The figures, included as part of IDC New Zealand's IT industry predictions for 2017 and beyond, highlight the increasing move towards a 'DX economy', with IDC warning that piecemeal investments in digital transformation are no longer enough and Kiwi enterprises which wish to grow must become a 'digital native' – now.
The analyst firm says digital transformation will attain macroeconomic scale over the next three to four years, changing the way New Zealand businesses – and those globally – operate, and reshaping the global economy.
The new economy – which IDC calls the DX Economy – will see half of the NZX organisations seeing the majority of their business depend on the ability to create digitally enhanced products, services and experiences, come 2020.
Louise Francis, IDC New Zealand senior research manager, says: while digital transformation (DX) has been a critical topic for business for several years, IDC is predicting a step change as DX reaches macroeconomic levels.
"By 2020 a DX economy will emerge and it will become the core of what New Zealand industries focus on," Francis says.
"It is no longer enough to make piecemeal investments in DX. To succeed, every enterprise that wants to grow much become a digital native.
"From the board level through to the C-suite, organisations must be prepared to think and act digital when the DX economy emerges in 2017."
The company expects more than 50% of NZX organisations to have dedicated digital transformation/innovation teams in place by the end of next year, with New Zealand enterprises performance being measured by a 'demanding' new set of digital transformation-driven benchmarks by 2020. Those new benchmarks will require 40% to 60% or better improvements in leadership, customer engagement, digital offerings, efficiency and agility KPIs, IDC says.
IDC New Zealand has also highlighted the role of the New Zealand channel in the process, noting that by 2020 more than 50% of New Zealand cloud services providers' revenues will be mediated by channel partners or brokers.
Within that same time frame, IDC is forecasting 50% of all New Zealand enterprise IT infrastructure and software spending will be for cloud-based offerings.
"The cloud will morph to become distributed, trusted, intelligent, industry focused and channel mediated," IDC New Zealand says.
However, cloud will also bring with it some new offerings, with industry collaborative platforms' within New Zealand industries expected to triple to more than 20 by 2018.
"By 2020, over 70% of NZX organisations will be digital services suppliers through industry collaborative platforms," IDC says.
The company is also forecasting that by 2019, third platform technologies such as mobility, cloud, social business, big data analytics, cognitive systems, next generation security, internet of things and augmented and virtual reality – will drive more than 75% of New Zealand IT spending, growing twice the rate of the market.
AI and immersive interfaces will also make their play locally, with IDC forecasting by 2017, 30% of consumer-facing NZX companies will experiment with augmented reality or virtual reality as part of their marketing efforts.
By 2020, IDC says 30% of all New Zealand digital transformation initiatives – and 100% of all effective internet of things efforts – will be supported by cognitive/artificial intelligence capabilities.
And it doesn't stop there, with IDC also highlighting the emergence of the fourth platform.
It says by 2020 one-third of New Zealand health/life sciences and consumer product companies will begin to develop the first wave of products and services tightly integrating third platform technologies with the human body.
Come the mid-2020s, expect 'augmented humanity' offerings to become mainstream, IDC adds.
Related stories
Top stories