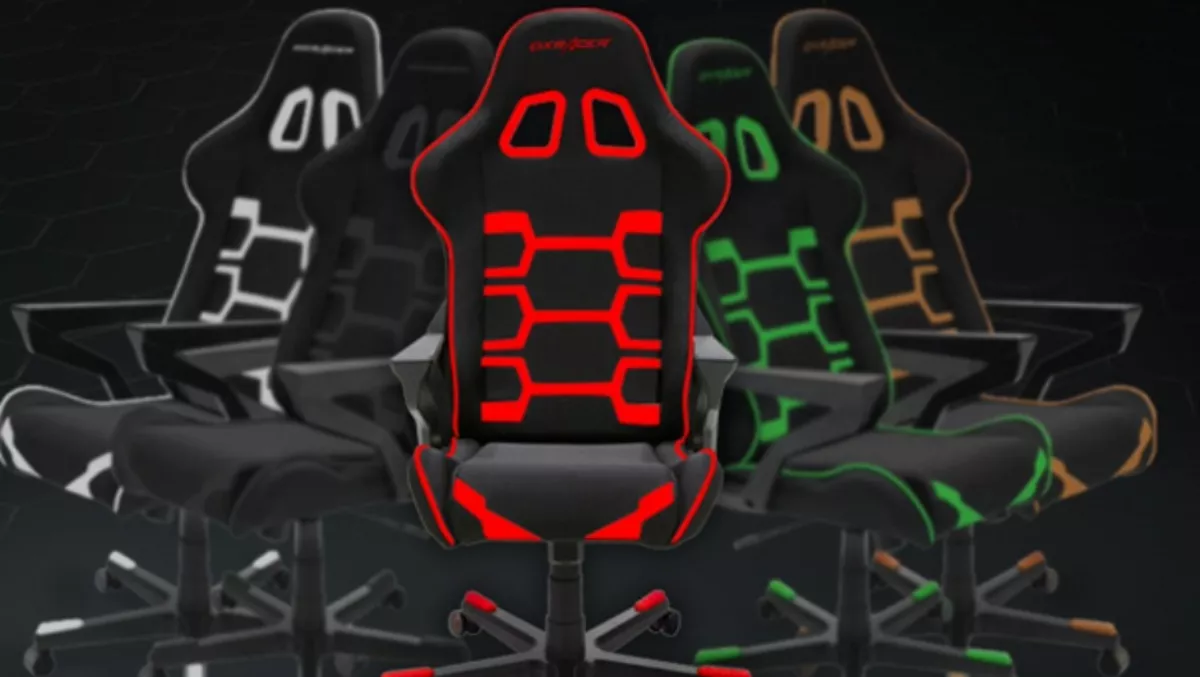 DXRacer gaming chairs and desks hit Kiwi market in Play Distribution deal
By Heather Wright,
Mon 1 Aug 2016
FYI, this story is more than a year old
Play Distribution has inked a deal to bring DXRacer's gaming chairs and desks to the Kiwi market in a move which opens the doors for retailers to capitalise on the relatively new market locally.
While gaming chairs and desks are a relatively new concept in the Kiwi market, thay have proven to be 'wildly' popular in other markets.
DXRacer was originally founded in 2003 as a manufacturer of racing car seats, before expanding to include computer chairs and gaming seats. The company bills itself as 'the exclusive seat for the WCG' (World Cyber Games).
While the chairs and desks are designed for gamers, they're also winning fans among those wanting an office chair and desk, with their higher backrest and 180 degree tilt mechanism.
Raja Henley, Play Distribution managing director, says he's confident New Zealand resellers will be as impressed with DXRacer's offerings as the distributor is.
"We appreciate and value the high quality, functionality and design of the DXRacer products and are confident that our New Zealand retailers will be as impressed with these products as we are," Henley says.
Play Distribution – a relatively new player on the Kiwi distribution scene, having set up here in 2014 – says it intends to take the DXRacer brand 'to the next level'.
"Unlike regular office chairs, the DXRacer chairs have a much higher backrest, allowing it to support your entire spinal column, offering a very stable base for varying heights," Play Distribution says.
"A tilt mechanism with lock function allows the back to be lowered down to 180 degrees and set to lock at any angle."
The gaming desks are designed for extended periods of gaming, with a larger work surface providing extra support for the forearm and a 10 degree slope providing what the company says is an 'optimal ergonomic angle' for resting arms.