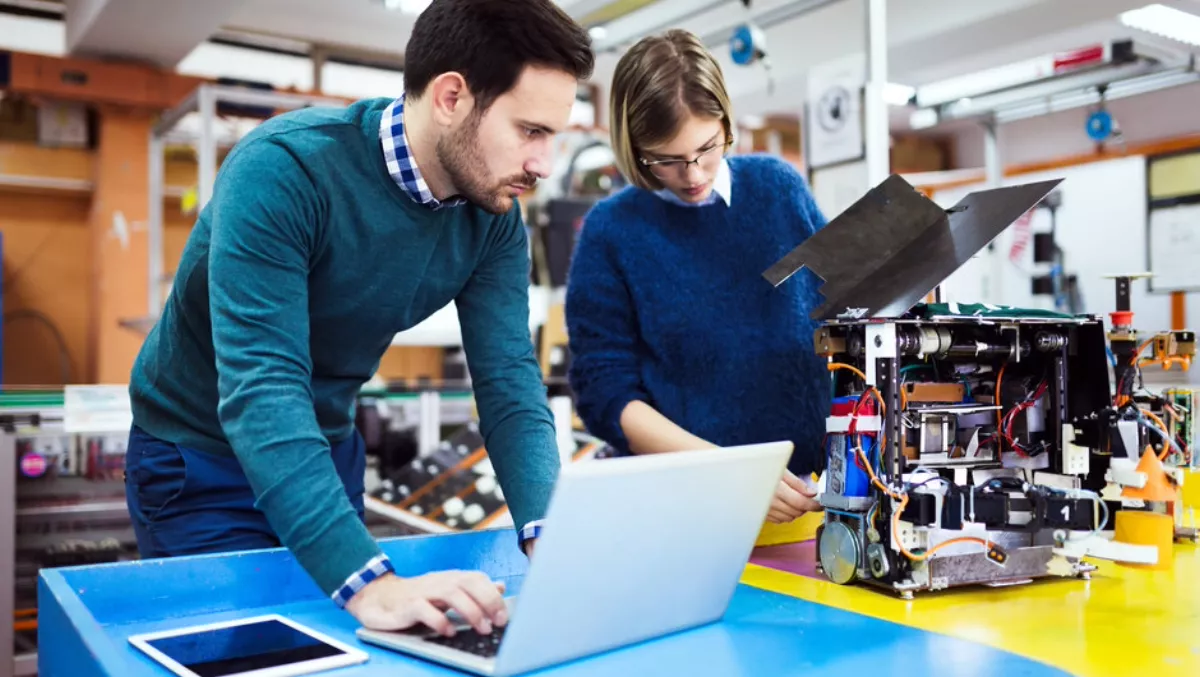 Emerging tech helps savvy SMB's succeed
FYI, this story is more than a year old
A recent report by CompTIA shows that SMBs rely heavily on technology and are embracing emerging technologies to achieve their business goals.
"Among business owners, identifying new customer segments and new markets is a business priority as well offering new products and services to existing customers," says CompTIA ANZ channel community executive council member and Datto APAC director of sales James Bergl.
"Underlying all SMB priorities is a focus on process and efficiency, whether that involves implementing brand-new systems or streamlining and fine-tuning what is already in place. Process efficiency impacts all aspects of a business, from customer touchpoints and interactions, to staff productivity, to cost and revenue performance."
CompTIA recently released its 'Tech buying trends among small - medium-size business' report, which explores the business relevance of technology to SMBs and the factors affecting their perceptions, decisions, and investments in established and emerging technologies.
The key findings include:
Focus on technology - Despite their size, SMBs are often just as reliant on and engaged with technology as their enterprise brethren. And, while SMBs tend to have different budgets, staffing and skills issues, and other considerations, most of them deploy technology as a strategic tool to reach their business goals.

Hardware still a priority - Many SMB tech purchases are best characterised as focusing on core infrastructure. This means devices such as laptops, desktops, mobile phones, and servers, as well as networking equipment, security software, storage, etc. Despite the fact that many workloads, such as storage for example, have moved into the cloud, companies nonetheless require the basic hardware and workstation devices that let employees do their jobs every day.

Purchasing channels - Choices are myriad when it comes to technology purchasing sources, especially in today's cloud-based world where, for example, many applications are as simple as a credit-card entry and click away from being deployed across any sized company or department. For SMBs, those options mainly fit into four buckets: vendor/manufacturer; online retailer; local retailer; or third-party technology reseller.

Emerging technology - From artificial intelligence to drones to Internet of Things (IoT), emerging technology is unavoidable, which can be both daunting and exciting. SMBs are no different in their exposure to the raft of new types of offerings and solutions that are quickly changing the ways we conduct business in today's economy. Whether the industry is manufacturing, retail, healthcare, professional services or beyond, most of these smaller firms are looking ahead at the advancements that will make and/or keep them competitive.
"Whether it's acquiring new customers, entering new markets, launching new products, or streamlining operations and processes, technology is at the heart of these activities," says CompTIA industry analysis senior director Carolyn April.
"Many SMEs are on the path toward digitising their environments, using cloud-based solutions and services, and increasingly diving into data analytics to meet customer demand."