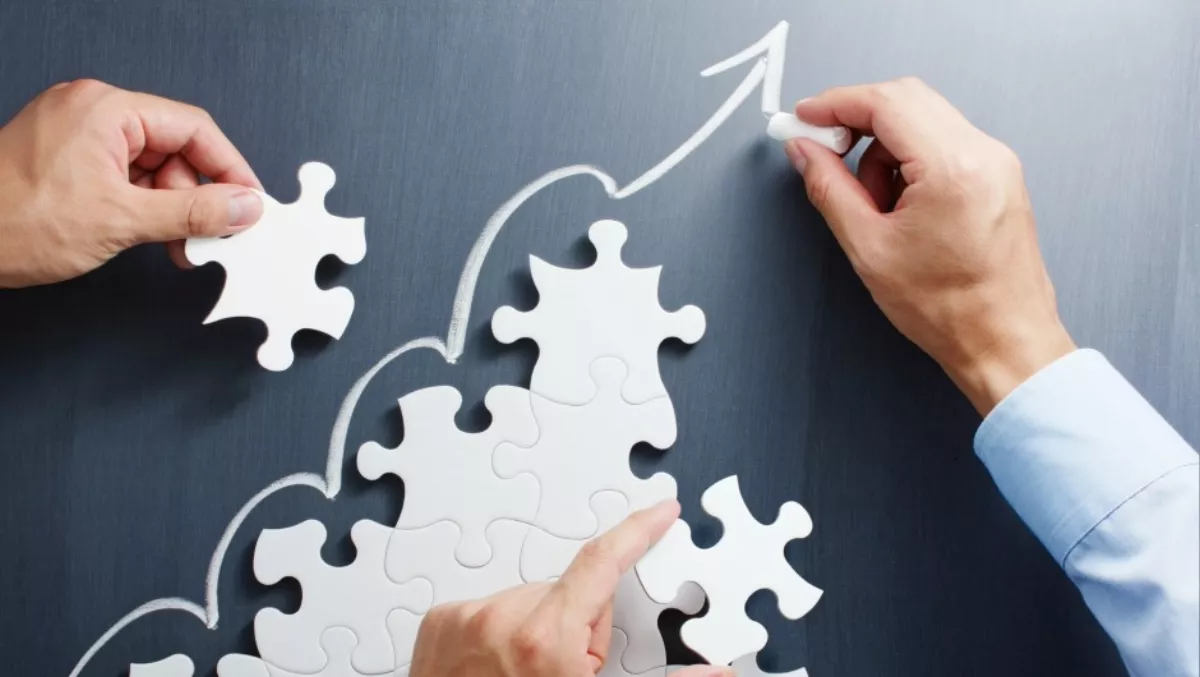 Epson chases interactivity, specialist projectors for growth
FYI, this story is more than a year old
Interactivity is the name of the game for enterprises when it comes to projectors, with Epson urging Kiwi resellers to capitalise on that demand.
Simon Rogers, Epson New Zealand general manager, says while total sales in the projector market remain 'fairly flat', there's still plenty of revenue potential for resellers given demand for specialist projectors and, in particular, interactivity.
While Rogers says education still provides volume sales – with schools and universities still doing big roll outs of projectors – the corporate world is moving increasingly to flat panels.
"So the opportunities with corporate customers has to be in these more specialised areas of interactivity and integration," he says.
He says the global move towards more collaboration in businesses, and the inclusion of 'huddle spaces' is driving demand for interactive solutions.
"In the corporate world we see people try to share information in lots of ways – flip charts, sticky notes across the wall, whiteboards, even old electronic whiteboards which live on because they meet a need of people wanting to share content and be able to capture it afterwards."
Rogers notes too, the frequently seen approach of people using their smartphone to take a photo of a whiteboard, something he notes is 'a pretty useless copy – you've captured it but there's not a lot more you can do with it'.
"The technology for that hasn't been fantastic. We are seeing that people are taking up flat panels," he says, noting Microsoft Hub as one option.
However, he says flat panels can be limited in terms of their size and also their expense.
"Interactive projectors overcome both those issues. We are very flexible when it comes to the size, standard size is 100 inches and the cost is much more accessible, in the vicinity of $5,000 retail."
Rogers says Epson –which claims more than 50% of the project market share in New Zealand and around 30% globally – is having 'huge success' with its MeetingMate corporate interactive projectors, which he dubs 'meeting productivity aids'.
The company has recently launched two new MeetingMate projectors, which add full high definition resolutions and additional ways to share information with those outside of the meeting room.
"You can collaborate with content not just with people in the room but with anyone, on any device who is on the same network," Rogers says.
The company is also seeing increased demand for specialist installation projectors – an area that requires resellers providing integration services.
Projectors can also provide 'freedom from the constraints of a framed screen like a flat panel' enabling customers to project information onto curved screens, corner spaces or other installations, Rogers says.
"Where we're really seeing growth is in these more specialist applications where people are actually mapping content to particular objects – shooting onto buildings or sculptures or all sorts of objects and then mapping the content to fit the object," Rogers says.
"In corporate the growth area is that meeting rooms and conferences, you can use more than one projector to create whatever shape or size image you want.
"If you want to wrap an image around three walls and project 270 degrees of information you can. You can use a number of projectors and have one big image fit together – something they're doing at the new Fonterra building.
"If you want to do a backdrop four parts wide by one part wide and fill an entire wall that's no problem."
Rogers says from a content point of view, that becomes 'very liberating'.
"Rather than having a standard 16:9 or 16:10 aspect ratio to fill, you can instead create a big digital canvas with plenty of pixel real estate.
"So rather than having standard PowerPoint presentations in the middle you can have the slides front and centre and fill the extra real estate with other information – preview slides, a clock, social media feeds, demo videos – and have a whole wall of content."
It is, Rogers says, a solid revenue opportunity for the reseller channel – though he notes specialist installations are not a 'first projector sell' for resellers.
"These ones require integration and so we are reliant on resellers who have that capacity to integrate as part of the solution," he says.
"If resellers have sold projection in the past they are not going to grow their projection business massively by relying on volume.
"Where they can grow their projection business is by selling specialisation and by selling more innovative solutions, rather than just relying on turnover."
Related stories
Top stories