Exclusive: Dicker Data NZ closes sales circle with strengthened volume business
Wed, 3rd Aug 2016
FYI, this story is more than a year old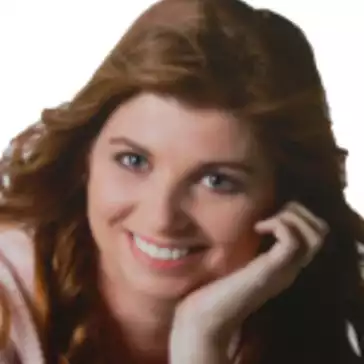 By Heather Wright, Contributor
One month into his new job with Dicker Data New Zealand, Richard Harri is relishing being back in distributor-land, working alongside the reseller partners he says are his heritage.
Harri joined Dicker Data in July as the distributor's first New Zealand volume business unit manager, as the company kicked its push into volume into full gear.
The distributor, previously Express Data New Zealand, has traditionally been strong in networking and software licensing, it hasn't traditionally had a strong volume play.
Last year the company began ramping up its volume business, signing household name Toshiba as the linchpin.
Harri's appointment – dubbed 'hugely significant' by Dicker Data New Zealand general manager of sales and marketing, Phil Presnall – marked an a further step up in intensity for the business.
While volume currently accounts for around 5% of Dicker Data's Kiwi business, Presnall has been vocal in his desire to have it grow to one-third of the overall business.
"My goal is really to capitalise on the relationships Dicker Data has with existing customers and grow the volume section of the business by first looking at our existing database and seeing how we can expand what they are purchasing from us, and secondly to look at net new customers and vendors," Harris says.
"There is a gap in the market for the small to medium resellers where we can understand them better and provide them with additional value.
The company currently has six brands in its volume stable, with discussions underway to add new vendors.
"We are looking to on-board new vendors in the next six to 12 months," Harri says.
"We are absolutely open and wanting to grow the number of vendors we have within the volume business unit, where it makes sense for us as a business because our customers want it, and where it fits with what the vendor wants to achieve
He says the company is looking 'across the whole portfolio' for new additions.
"When companies are looking to upgrade their network infrastructure or renew licensing, that's a time that signals there may be an opportunity for devices to go along with the sale," Harri notes.
"In the past we have been providing the network infrastructure and licensing, but then we've had to leave money on the table and not be able to complete the circle – so we need devices to complete that circle.
Meanwhile, Harri's first promotion for Dicker Data – a return to the experiential rewards Synnex New Zealand was known for under his leadership – aims to bolster reseller numbers on two counts.
The new promotion, which will see eight resellers heading to Stewart Island for a Wild New Zealand experience, aims to encourage resellers to reactivate their accounts with Dicker Data, while also adding net new resellers.
Resellers who make a purchase across the brands involved in the promotion and reactivate their accounts will receive bonus entries.
The distributor has seen double digit year on year growth of resellers in recent times.
Harri says with resellers seeking a point of differentiation from their competitors, Dicker Data is also pushing customisation options via its configuration centre.
"We have a purpose built configuration centre, so we can look at things they're wanting to have done back at source to make their lives easier. We can do things like asset tagging, loading SOE images and customising devices.
"We can either make changes that they request to meet end-user requirements, or it might be as simple as a reseller wanting to have a unique product they know will work with their customer base, but not everyone in the market will have.
Harri says he's expecting demand for customisation to increase given demand in the corporate world for customised machines.
"But even in the retail space, they might want to do it so they have something unique – then if a customer goes on to price spy, they are only going to find that device in one place.
Harri says it's an example of Dicker Data's desire to be flexible and agile in line with market requirements, though he acknowledges it's also a service other distributors can offer.
"As a business we are very focused on growing this area that we call volume – our pc, peripherals and devices.
"We're strong across ANZ, which allows us to take advantage where appropriate in terms of our buying scale and also allows our vendors to roll promotions or programs across ANZ simultaneously.