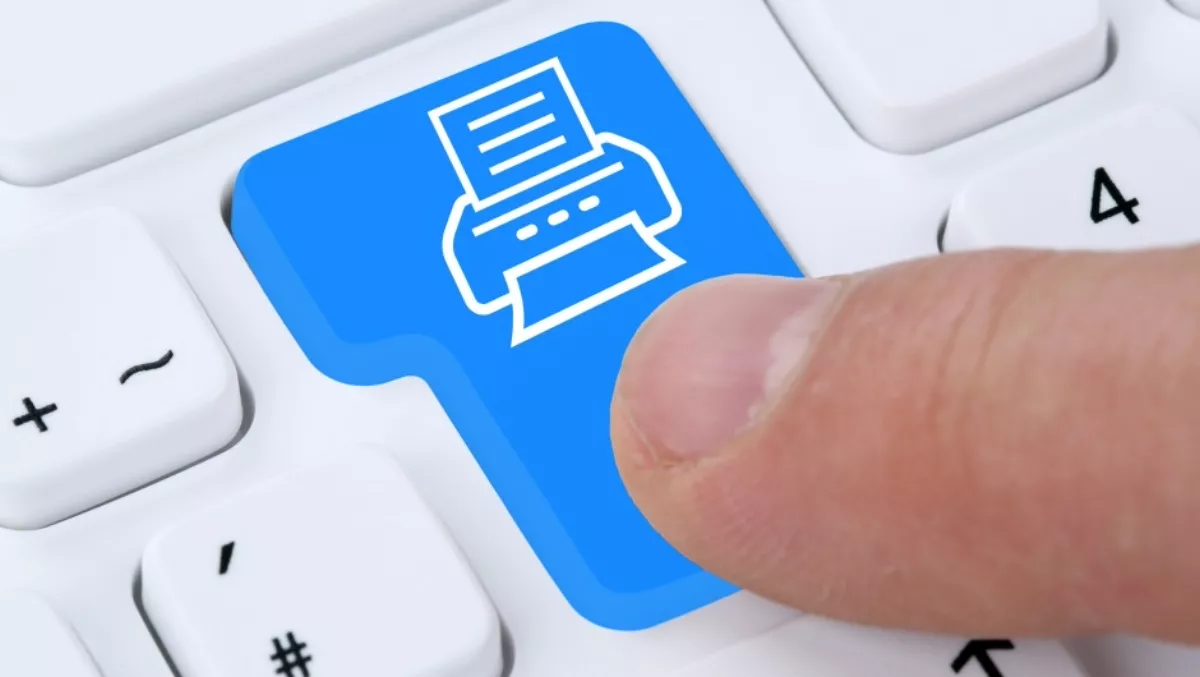 Exclusive: Dove Electronics on crusade to power up reseller print revenues
FYI, this story is more than a year old
Rick Jansen, Dove Electronics strategic relationships and Auckland Regional manager, admits he's got his work cut out for him when it comes to convincing some resellers of the merits of selling printers.
"One of the challenges we face is to try and instil some energy into the print market for our resellers because a lot of resellers think it's too hard, or that there's no money in it.
"But there is quite a bit of money in it because the consumables alone is a recurring revenue stream."
Jansen says Dove is keen to push the consumables message, not just from the recurring revenue side, but also from the customer contact perspective.
"You've got the revenue coming back in monthly, but you've also got that monthly contact with your customer as well.
"If you're just selling a laptop or hard drive, that's a one off [interaction] and the last you see of them, but where we think printing brings real value is in this binding relationship that has an ongoing revenue stream.
"It's a really good way to develop a customer relationship."
That contact in turn can lead to 'huge' cross sell and upsell opportunities with the regular contact keeping the reseller front of mind when a customer needs any other IT services.
"That monthly contact for our resellers is great because their end customers will hopefully see them as a solution provider for all IT products – be it a monitor, the network or security cameras or whatever," Jansen says.
Print is one of Dove's key strategic categories alongside notebooks and desktops, OEM and specialist equiment, which includes point of sale and industrial automation, with the distributor looking to offset a decline in OEM with growth in the print portfolio.
The distributor has five key printer brands: Brother, Canon, OKI, Kyocera and its latest addition, HP.
Jansen says each brand has its own differentiators, enabling Dove resellers to provide a solution for any situation.
Perhaps somewhat surprisingly, while Jansen admits print isn't 'overwhelmingly big for us' he says the segment is doing 'very well' for Dove, with 'a very good growth curve for us'.
One driver of that growth is a move for customers to have more 'personal' printers in the workplace.
"It used to be that you had one monolithic printer that did everything for the entire office. But in the last couple of years its been that people want to have almost a personal printer for confidentiality and ease.
"That's part of the reason we have a focus on the printer side of things – because we believe that's an ongoing trend."
Jansen says the workplace of today – and tomorrow – is likely to have a mix of central printers with a mix of personal printers used by individual staff printing confidential information such as staff contracts.
"Printer hardware still grows every year," Jansen says, adding that he believes the death of the printer is a fallacy.
"There is a huge opportunity in the print market for IT resellers, they just need to look for it.
"A lot believe it is all going though retail or specialists, but there is a huge opportunity all around New Zealand for these sales, which do bring revenue from consumables as well.
"And it's pretty simple stuff too, it's not rocket science that people have to get trained up for, it's just about asking the right questions."
Jansen says despite suggestions that there are no margins to be had in print – something he admits is true for single consumer sales – higher end models still offer 'plenty of money'.
Jansen advocates resellers looking within their own current customer base and being proactive, offering print audits, as a way of bolstering their print revenues.
"A lot of companies have different brands and are trying to keep all these different toners and stock to make sure they're all running. And is there a more efficient way of running them through the network.
"Resellers can offer their customers a bit of value by saving them money in the long term by looking at the printer set up.
"Then once they get to the cycle sell they can get them new ones."
When it comes to the new printers, Jansen says Dove has 'a brand and a printer for every situation, from factories and warehouses to very high-end print runs with great colour'.
Jansen says the addition of HP's mainstream office printers and consumables to Dove's portfolio earlier this year, has seen Dove 'digging out some good opportunities for our resellers'.
While HP has a large market share in retail and enterprise, the vendor is keen to ramp up its small to medium market play in New Zealand.
The vendor recently acquired Samsung's printer business in a move Jansen says spells positives, with the company bolstering its research department and having access to Samsung engines, rather than relying on third party suppliers as it has in the past.
"That means it will have the latest technology coming out, whereas in some ways the third party supplier would always give them the second string of it, after having it first for themselves."
Jansen says an investment area for HP is also 3D, and area where Dove and its resellers stand to be among the first to benefit.
"3D is going to be huge, but it is initially going to start at the very industrial end and we sell industrial products, so it's a nice tie up for us and we will hopefully guide that one down to the mass market when it becomes available."
Related stories
Top stories