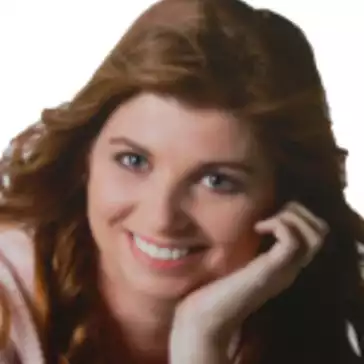 By Heather Wright, Contributor
Australian visual collaboration and UC solutions provider ELB has launched into New Zealand distribution, hoping to capture a share of the lucrative audio visual market with an exclusive distribution deal with Prowise.
The company, previously known as Electroboard Solutions, has just begun distributing Prowise interactive panels locally.
Aldo Alibrandi, ELB ANZ distribution manager, says the audio visual market across Australia and New Zealand is worth $2.4 billion, of which distribution accounts for $1.2 billion with $760 million of that in panels.
ELB has been in Australia for 30 years – its first customer after opening in 1986 was the Sydney Opera House – with a customer base across sectors including education, government, defence, healthcare and engergy and resources.
The company isn't completely new to the Kiwi market – it previously distributed Smart product here, however, Alibrandi says the company is now 'really expanding into New Zealand'.
"We were in New Zealand previously with Smart and we did significant amounts of business in New Zealand over a period of time," he says. "But we've only recently turned the switch on to focus on New Zealand.
Alibrandi says ELB will be offering local resellers exclusive products, available only via ELB, with the Prowise features 'quite unique in the interactive panel market'.
The Kiwi launch coincides with the launch of two new series of Prowise interactive flat panels – the Pro Line, which includes advanced technology enabling single sign-on and a more natural digital writing experience, and the Entry Line.
"The Pro Line has a wide area microphone and an integrated sound bar plus web cam mount, which we haven't seen in any other product at this point in time.
Robert Mayer, ELB product manager, says the combination of features in Prowise's offerings 'take it beyond just a standard panel that has a touch capability'.
"It gives you something you can expand to suit a much broader set of circumstances – one product is able to address basic touch as well as education requirements, corporate conferencing with web conference applications like Skype for Business and Google Hangouts and GoToMeeting, and the ability not to have to add other components to it by having a much better quality sound system and inbuilt microphones and the capability for fixed and mobile solutions.
"With one product we can tick a much wider range of requirements and then we're able to support it as warranty agents and also providing help desk services.
"We think we can fill a gap here with something that gives [resellers] a point of difference.
The company is eyeing up the Kiwi corporate market, along with education and government sectors and Alibrandi says ELB is realigning itself in preparation for the local push.
"Since Smart went away, we haven't touched base with them for quite a while," he admits.
"We're re-establishing those relationships.
Mayer says the product offers good margin, and the opportunity for resellers to package both hardware and services, such as cameras, PC devices, wireless capability or room control systems.
"Or they can even package, depending on the reseller, IoT services once they turn it into a hub style product," Alibrandi adds.
In Australia, ELB's portfolio includes Polycom, Cisco, NEC, Lifesize and Samsung. Prowise has been in its Australian lineup for two years.
Mayer says in Australia the company is seeing strong growth across a range of sectors.
"We're seeing strong growth in the corporate sector, we've got it secured on the majority of education contracts throughout Australia, it's been well received by audio visual consultants in Australia and we're talking to other verticals in government like health and defence about where it fits because it is expandable.
"It's not just giving you interactivity on your computer but allowing you to do a variety of functions – they see that as quite appealing.