Exclusive: Epson NZ on creating better hybrid work and sustainability outcomes
Thu, 17th Nov 2022
FYI, this story is more than a year old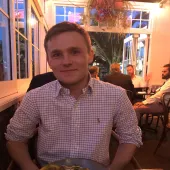 By Mitchell Hageman, Managing Editor
Epson New Zealand has come a long way since its humble beginnings 36 years ago.
When the company was formed in NZ in 1986, it primarily sold computer and dot matrix printers. By 1991, it had withdrawn from the computer market and became focused on selling a wide range of printing solutions, which it continues to do today.
Now, with 11 NZ-based employees and growth imminent, the local team manages all local sales and marketing activities on the ground, with back-office responsibilities supported out of Epson Australia.
Kaden McCaffery, GM of Epson NZ, says the company strives to deliver workable and innovative solutions to enterprises and consumers of all needs.
"Epson aspires to be an indispensable company, trusted throughout the world for our commitment to openness, customer satisfaction and sustainability. We respect individuality while promoting teamwork, and are committed to delivering unique value through innovative and creative solutions," he says.
With a wide range of product offerings, McCaffery says Epson NZ works closely with regional channel partners and resellers to help provide better outcomes.
"Epson New Zealand sells and supports our full suite of commercial products across New Zealand, our business range of printers will be no different," he says.
"We are working with selected dealers and resellers across NZ who are aligned with our vision of providing businesses with sustainable technology solutions which deliver real world benefits without compromise to performance or quality."
When looking at the company's landmark products, one that stands out is the A4 colour multifunction printer, the WorkForce Pro WF-C579R.
Glenn Gibson, Document Solutions Product Manager, Epson NZ, says this is because it is efficient, long-lasting and has a variety of features that aid productivity and ease of use.
"The high yield inks last much longer than laser printer toners which means far fewer disruptions for staff," he says.
"There is no warm-up time to print, so documents print faster and staff are more productive. The device [also] uses far less energy to print than a laser printer, resulting in printer-related electricity cost reductions and an associated reduction in CO2 emissions."
On the topic of CO2 emissions, Gibson highlights that while productivity is a key driving trend in the industry today, there is also a focus on ESG and sustainable outcomes.
"We are also seeing an increasing awareness of, and buying criteria that factors in, environmental considerations and sustainability," he says.
"It's encouraging to see this approach being adopted from organisations independently, without the need of a directive from Government authorities."
McCaffery says that the company also found that throughout the pandemic, customer demands changed. He says Epson made it a mission to adapt and work towards solutions that benefited all stakeholders.
"There aren't many businesses that haven't been affected by the COVID-19 pandemic, our business is no different," he says.
"We've found that some product portfolios have been negatively affected while others have benefited; an example would be our EcoTank sales significantly lifted as consumers moving to WFH required equipment for their home office, our EcoTank solution, which doesn't require cartridges and come supplied with lots and lots of ink has been in high demand with no signs of this changing.
McCaffery says he expects the changes to reflect further as they continue to roll out new innovations.
"We expect the philosophy of high yield, low intervention, low cost of ownership, an overall more sustainable solution than traditional laser printers will attract New Zealand businesses to our commercial range of 'inkjet' multi-function printers – excitingly, the range is further expanding in the new year."