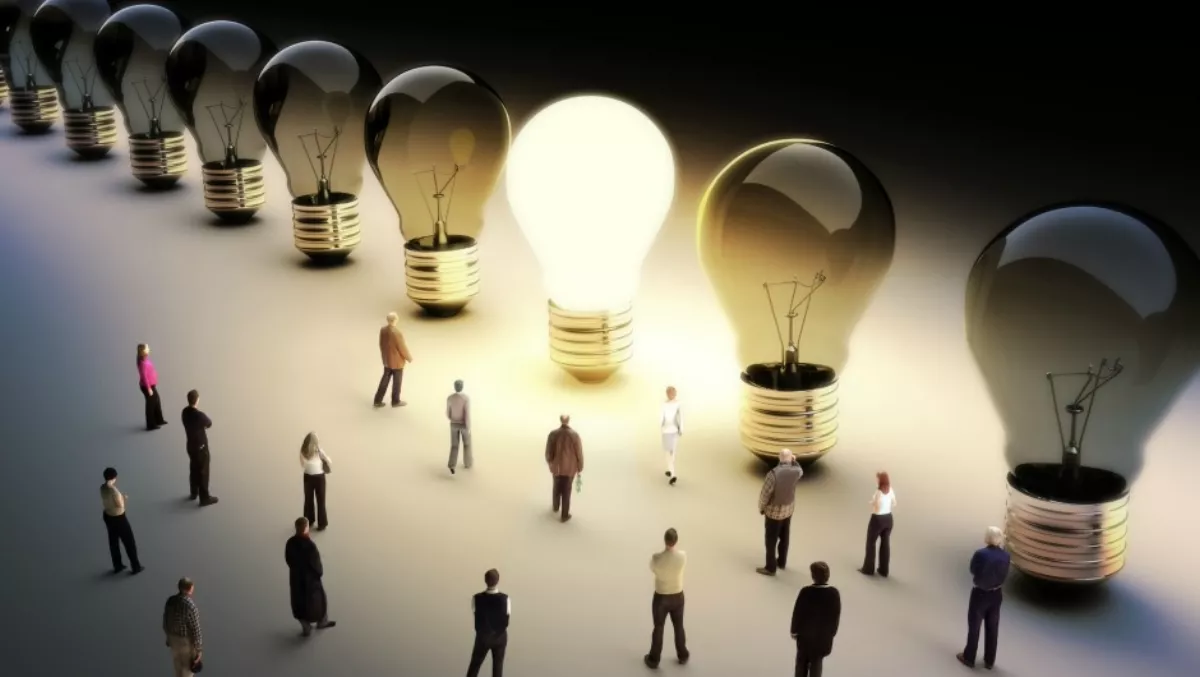 Exclusive: The four CES trends that have Noel Leeming excited
FYI, this story is more than a year old
CES 2017 has thrown up something of a problem for Noel Leeming's Jason Bell.
The retailer's executive general manager merchandise, Bell recently returned from the major annual consumer electronics show enthused about some of the offerings on display and the key trends highlighted.
Among those trends was the move of automotive towards becoming more of a consumer electronics offering.
While automotive has been part of CES for several years, this year saw a dramatic increase in the presence of vehicle manufacturers with 41% more floor space dedicated to them as they showcased self-drive – and self-park – vehicles, with full touch screen panels, consumer electronics galore, and the ability to connect in future to road signs and approaching emergency services, along with vans with drones on board for deliveries, and a vehicle which enabling users upgrade to different levels of self-drive.
"We're not quite sure what it means for Noel Leeming in the future," Bell says.
"But you can certainly see that is potentially a trend that as a consumer electronics retailer we should be aware of. It doesn't mean we're going to necessarily be selling vehicles anytime soon, but from a service proposition we could be partnering with new vehicle suppliers on training or those sorts of aspects.
"It's something we'll be keeping an eye on," he notes.
Among the vehicles catching the Noel Leeming team's eyes was the Faraday Future – the fastest electric car ever, with 0 to 100km in about 2.5 seconds. The self-drive vehicle uses facial recognition rather than keys, with HD displays replacing rear view and side mirrors, and will drop the 'driver' off and go park itself.
Also of interest was a self-balancing bike from Honda, with a computer which took over balancing of the bike at low speeds.
Meanwhile, 3D printing also made its way into the automotive displays, with a 3D printed supercars and bikes.
"It was an interesting trend and big step up to see automotives have such a big presence and so much integration of consumer electronics within vehicles," Bell says.
Automotive was one of four key trends which caught Bell's eye, alongside robotics, drones and OLED TV.
Robotic help
While cars in consumer electronics stores may be a way off, robotics is one trend Bell says will be seen in consumer electronics stores over the next couple of years.
Analysts are forecasting that come next year sales of service robots for personal and domestic use will reach 35 million units.
That was reflected at CES which saw robots making a big step up in both the number of offerings available and the technology now available in both stationary and moving robots," Bell says.
"They were all connected to the cloud and controllable by mobile devices and were all capable of seeing, hearing and reacting in different ways," he says.
Crowd favourite was Kuri, a 50cm 'cute little robot' which acted as a mobile security camera – even going so far as to dob in Fido when he snuck onto the couch while his owners weren't present. Kuri responded to facial expressions, head movements and sound and had speakers so it could be used for music and reading aloud.
Olly, meanwhile was a fixed device, used to control the smart home and look up information for users, similar to Google Home.
"The difference with this one is it has artificial intelligence – quite big learning technology," Bell says.
Olly learns from interactions, with Bell citing the example of Olly learning that you leave home at a set time each day, and proactively searching traffic conditions and suggesting to the user that they leave earlier because of congestion.
"There were so many devices around controlling the smart home, security and just that interaction," Bell says.
While New Zealand has yet to get Google Assist, Bell still believes Kiwis will embrace robotics.
"It will be a new category of the future.
"The amount of interest we are getting already from people who have been overseas [and seen offerings] or from tech people that researching means I think there will be reasonable uptake."
Drones
Drones are already a big seller for Noel Leeming as one of the retailers top growth categories and a hot seller last Christmas.
"We thought potentially that drones would move through their life cycle quite quickly and be a relatively limited market.
"But the growth over the last year has been pretty spectacular and from what we saw at CES, there will be some longevity for the category with the new types of drones and where the market is going."
This year's standouts included the Hover Camera Passport – a 'selfie drone' about the size of medium laptop – which folds in half for portability, has facial recognition, 4K video and 13MP photos and happily follows the user.
Meanwhile fish in New Zealand waters could be in for difficult times, thanks to the PowerRay underwater drone which features a sonar to detect fish. Users can see images of the fish on their phone, while a light beneath the drone attracts the fish to the fishing line attached to the drone.
"It's bascially a cheat's way of fishing," jokes Bell. "But it was a very popular product at the show and I can see it appealing in New Zealand given our outdoor nature."
So are we likely to see underwater drones in Noel Leeming before long? "Absolutely," Bell says.
OLED TVs
OLED TVs – where every pixel works independently – also got a look in, with a number of vendors showcasing their offerings.
Bell expecting New Zealand to see big uptake. TVs as a category has seen 'reasonable' growth in recent months after struggling in recent years following saturation courtesy of the 2011 Rugby World Cup and the digital switchover.
"With the technology now, and the price points, we're getting back into quite a strong replacement market and we're seeing some good growth and we're expecting OLED will be another key driver for TVs this year.
"It's good to see a couple of new brands getting in to that space," he adds, of Panasonic and Sony's foray into OLED, previously the domain of LG.
Related stories
Top stories