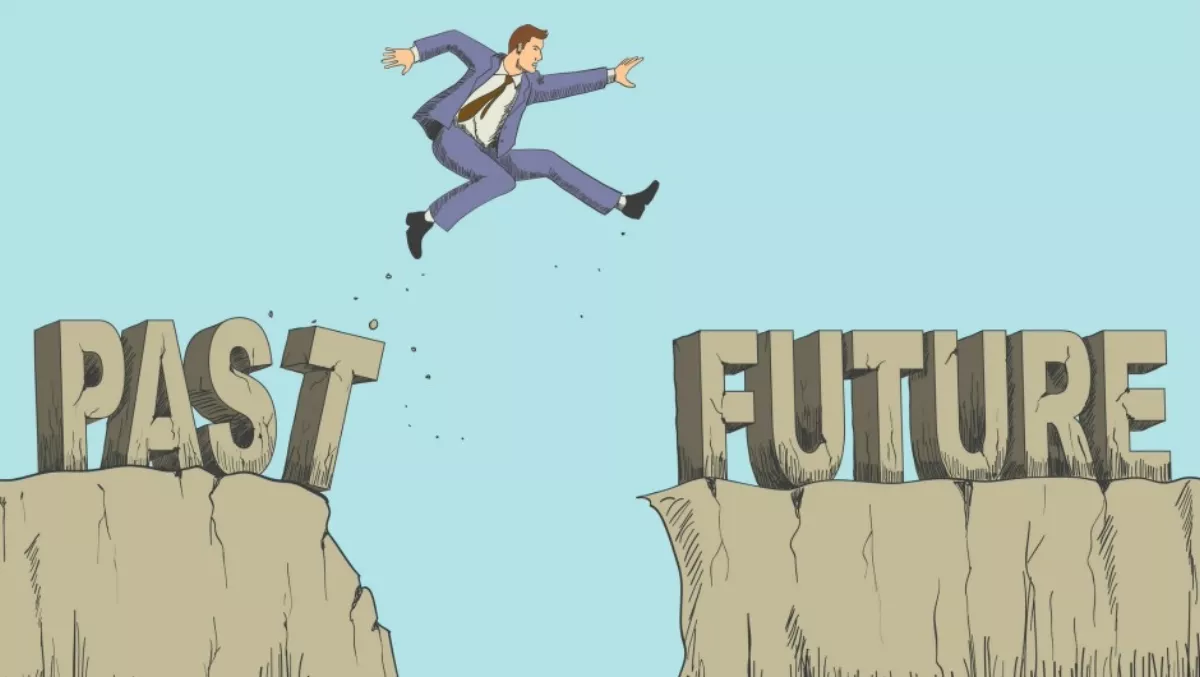 EXCLUSIVE: Hello hyperconverged infrastructure and so long three-tier
Mon 20 Feb 2017
FYI, this story is more than a year old
By Niall O'Gorman, Channel Director Australia and New Zealand, Nutanix
We can all be a bit slow to move sometimes – new inventions or innovations come around that make you go 'wow, that is considerably easier / cheaper / faster (or all of the above) than its predecessor'. Logic dictates you should move straight on to the new and improved version instantly, but it doesn't always happen.
Look at the IT market. Innovation drives it, but despite clear benefits – new technologies that just make sense don't always latch on as quickly as they should. While customer apathy may be partially to blame, another culprit is outdated tech providers taking steps to deride the new kid from getting its slice of the action.
Hyperconverged infrastructure (HCI) has long been scoffed at by three-tier vendors as somehow inferior. The momentum behind HCI speaks tells a different story – it's accelerating fast and a huge volume of vendors have now gotten in on the action. They're still behind market leaders, however, who are moving beyond HCI to bring the benefits of the public cloud into the data centre to create that same environment in-house.
Vendors across the storage, server, network and virtualisation space are struggling to justify only offering one piece of the puzzle to customers, and this is having a negative impact on revenues. Customers are at a new tipping point on the three-tier productivity curve, one where productivity gains and complexity costs have flipped over so much that investment into what many see as 'outdated technology' would have a negative result on the bottom line.
The proof is in the pudding, really. Take a look at the world's biggest datacentres – those operated by Amazon, Google, Facebook, etc. Their infrastructure is based on hyperconverged technology, not three-tier. Lower operating costs, scalability, higher availability, ease of management and better productivity are among the reasons why hyperconverged trumps three-tier here. The popularity of the public cloud in Australia highlights among other things how well enterprises are responding to that technology. In 2016, Gartner estimated the market would hit $5.58 billion by the end of the year, up almost 15 per cent from $4.85 billion in 2015 and that trend continuing into 2017 and beyond.
Now let's think about what the big three-tier vendors have introduced in the last five-ten years to combat hyperconverged-based solutions. The answer is very little, leading to a cutting impact on these vendors' financial results. Three-tier sales are down across the board while maintenance renewals continue to rise, the latter suggesting that customers aren't willing to buy upgrades for technology they see no future in.
So what then for the channel?
The channel is still withdrawing from the three-tier status quo, from which its drawn much of its revenues for so long. But the growing realisation that three-tier's demise is effectively here means it needs to consider what's next. There is concern that because HCI alternatives are easier to manage, that they pose a threat to service revenues.
Hyperconvergence is not just about merging compute, storage and networking. Done right, it's about delivering the same scalability, availability and speed customers expect from the public cloud; but one that allows them to build a private cloud their way and under their roof. At its best, it's also about bridging the public-private cloud divide, allowing the two to finally work in tandem and in a true enterprise cloud environment.
While this is dawning on three-tier vendors, few are doing much more than repackaging the old technology into 'HCI-like' platforms, ones usually based on a single technology stack and requiring extensive customisation and further add-ons to have any integration with the public cloud.
While incumbents continue to figure out the HCI space, leaders are reshaping the market to push the productivity curve ever higher. The time for waiting is over for channel partners who have yet to recognise this and grasp the great opportunities enterprise cloud is offering.
By Niall O'Gorman, Channel Director Australia and New Zealand, Nutanix