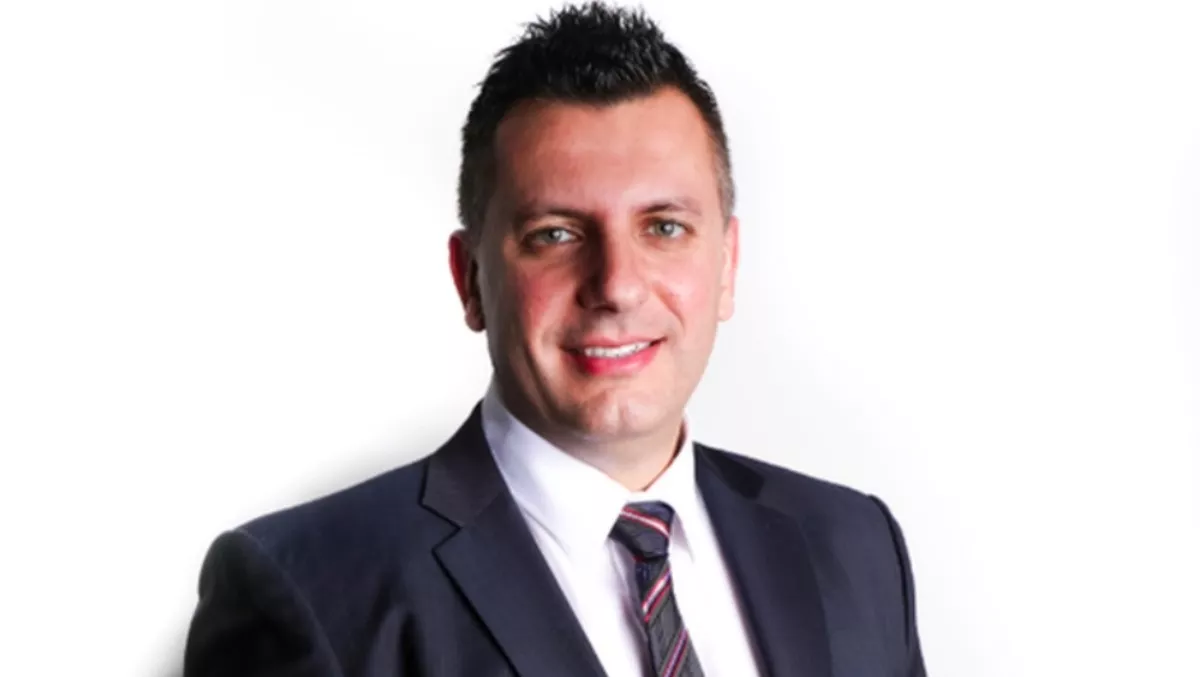 Exclusive: Hemisphere adds six new security vendors; ups solution sell scope
FYI, this story is more than a year old
Hemisphere Technologies has added six new vendors to its security line up as the distributor looks to provide resellers with a full suite of offerings for solution selling.
As well as the previously announced exclusive deals with F-Secure and Centrify, Hemisphere Technologies has signed exclusive deals with Backbox and Menlo Security and non-exclusive deals with Pulse Secure and Altaro in the past six weeks.
Andrew Mamonitis, Hemisphere Technologies managing director, says the new additions provide partners with a full portfolio to take to customers, opening up wider opportunities.
Mamonitis is pushing for partners focus more on solution selling, rather than selling a specific vendor.
"We're enabling our channel to not only sell technologies but to sell solutions and even more important than that is to actually sell services - and that's where a lot are starting to find they're increasing their revenue: in the services area," Mamonitis says.
"Quite often we will have a partner talking to a customer about compliance needs and they start talking about USM - potentially AlienVault - and then that leads on to privilege and identity management, which leads to Centrify, and then they talk about the endpoint security, which may involve F-Secure.
"All of a sudden there's a layered approach and you've got a total solution rather than leading with trying to push a vendor down someone's throat.
"In the past it was very much a vendor-targeted approach for some of our partners, we're now educating them on how to sell a solution that quite often involves multiple vendors and it makes a sell easier - it means it a value add sell and quite often there are services associated with that. It means it is not a race to the bottom," he adds.
Mamonitis says Backbox is 'very unique' and offers good potential for local resellers.
Backbox automate backup and restore for all network device configurations, from next gen firewalls to routers.
"It's one we are pretty excited about.
"When we pick vendors we look for ones that are either next gen or there is a big requirement out there.
"For us it's about business continuity and return on investment for our partners and customers."
Mamonitis says rather than end-users requiring engineers to come in and reconfigure devices after an outage, or in the case of predominantly larger organisations, having their own scripts to automate the process, the Backbox appliance plugs in and 'does that for them and has them up and running in minutes again'.
Altaro provides backup software for virtual environments, while Menlo Security provides proxy isolation security for web sites.
Pulse Secure, which spun off from Juniper Networks in 2014, provides Network Access Control, SSL VPN and mobile device security.
"They've got a big customer base and they're really looking to get some great growth here in Australia and New Zealand.
"It's a respected brand that has a history and we see a lot of upside and opportunity with that brand."
Mamonitis says the signings will see a lot of activity around the channel, including enablement in the coming months.
Hemisphere Technologies will also be bolstering its sales team to support the new vendors and drive new business to the channel - and adding a channel manager to enable, train and grow the existing channel while also acquiring new channel partners.
"With the influx of vendors it's important to have the focus and ensure the channel gets the attention it deserves."
Mamonitis says the new portfolio additions offer new opportunities to re-engage with current channel partners.
"Now there are other opportunities through these vendors and we can start to transact with them a lot more than we did in the past.
"But there's also a lot of new channel partners, who are already working with some of these vendors who are now working with us, or we're bringing on specifically to support these vendors."
Many of the vendors also have a subscription model around managed service providers - a growth area for Hemisphere Technologies.
"We like to thing we're turning a lot of those MSPs into MSSPs by introducing these solutions into their portfolio," Mamonitis says.
NZ-side
While the distributor had planned to have its first staff on the ground in New Zealand by now, Mamonitis says the addition of so many vendors in such a short space of time, saw those plans put temporarily on hold.
"We needed to know which vendors we had on board and the requirements moving forward and where we needed to invest. We didn't want to bring on head count and then have to reassess after a couple of months."
However, he says with the vendors now signed and onboarding, New Zealand expansion will soon begin.
"We will definitely be bringing on sales [in New Zealand] and we will definitely be bringing on an engineer. And we're also talking to some of our vendors who see New Zealand as an important market, and they're looking to invest or potentially co-fund with us as well."
Mamonitis says the first Kiwi headcount is expected to be operational in Q1 of next year.
Related stories
Top stories