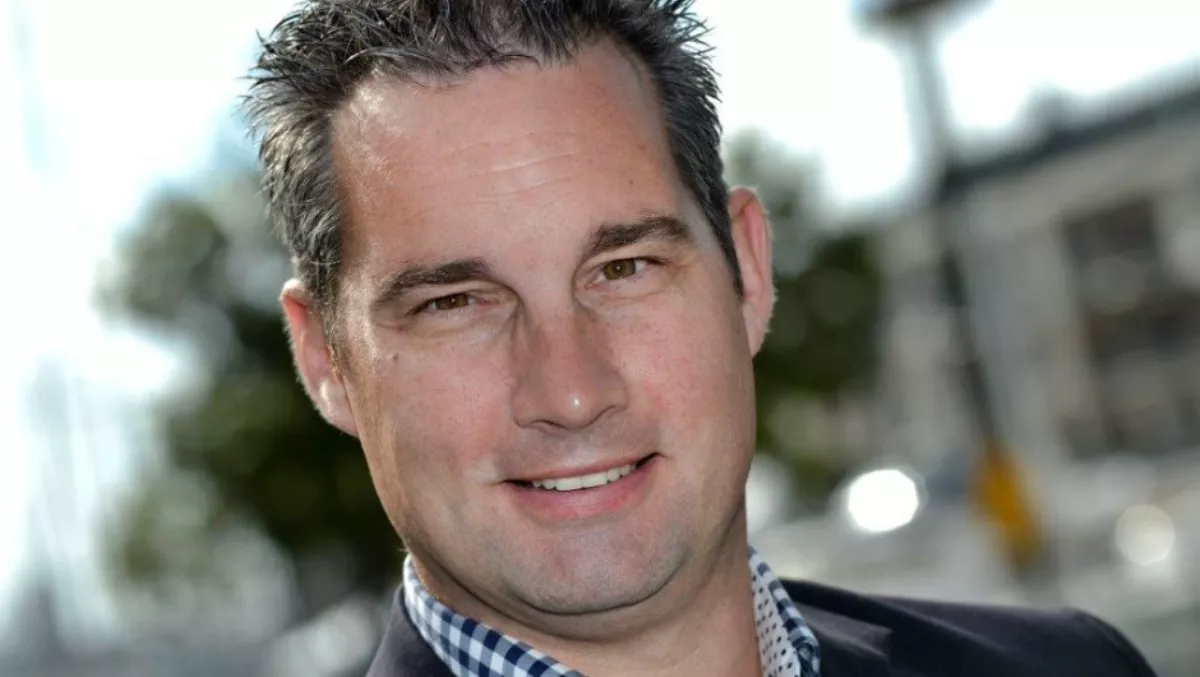 Exclusive: HPE NZ launches Partner Ready offering for service providers
FYI, this story is more than a year old
Hewlett Packard Enterprise has opened up its partner programme to service providers with a specialist part of its Partner Ready programme, in a move one local reseller says is an industry first.
The Partner Ready Service Provider programme is aimed at those providing cloud and managed hosting services, and provides exclusive access to service provider solutions and campaigns not available to those outside the programme, along with joint marketing and go-to-market.
Cedric Edwards, Hewlett Packard Enterprise New Zealand director of channels and SMB, says the programme addresses the changing market dynamics which see customers increasingly seeking hybrid solutions, and is is designed to provide recognition, rewards and benefits to service provider partners backing the HPE stack.
The programme, which is aligned to the vendor's wider Partner Ready reseller programme, is designed for pure service providers and for those traditional resellers who are also now offering cloud services alongside traditional infrastructure selling.
"Almost every customer will have some kind of hybrid solution, with infrastructure on-premise and infrastructure or workload in either a private cloud or a public cloud," Edwards says.
"This programme enables us to jointly go to market and give customers a full end-to-end solution, both on-premise and at the service provider workload, and provide it seamlessly so the customer has the best outcome.
"We want to deliver [our partners] a huge amount of business value and benefit by putting this programme together," Edwards says.
"It's about making sure we are giving additional benefits to and supporting those partners who are supporting us."
At launch, the Partner Ready Service Provider programme has seven gold level partners onboard – Softsource, Umbrella, Revera, CommArc, Virtual Bridge, Appserv and theCloud.
Edwards says that number is expected to grow, with 'a reasonable amount' of service provider partners in the local market.
The programme has been welcomed by Softsource, with Pablo Garcia-Curtis, Softsource general manager, saying it is the first programme he's seen to align to the changing market requirements.
Softsource has been an Hewlett Packard partner for 12 years, and has been using HP technology to deliver services to its customers via data centers for the last nine years.
"The market and customer's demands and how they are using IT today is very different to what traditional resellers and people in the market were operating 10 years ago," Garcia-Curtis says.
"This is the first time, and the first programme I've seen in the market, that aligns not only with our commitments, but also HPE commitments around going out to market giving customers a full range of products and availability around hybrid cloud."
He says customers are looking to grow their own infrastructure locally, but also look to in-country service providers who have stacks they can utilise to get the benefits of hybrid, reaching out to global clouds as needed."
"For us this programme gives us solidity around our teams getting to know our businesses better and taking a common message out to the customer who allows them to move forward and grow."
He says in the past a challenge has always been the question of who owns a customer.
"In this model we are being very transparent about who is engaging and how we engage those customers and that's around planning and again, that's another step around partnerships.
"HPE is leading that way around working together with the channel and understanding how we get the best for the customer."
Edwards says some of HPE's local service provider partners will already be part of Partner Ready, or have been in the past.
"But for some of them there was nothing. They may have been historical partners, but for many of those organisations they have evolved from being traditional to becoming cloud providers."
The programme also sees partner members gaining a listing in HPE's global partner locator service provider listing on the HPE.com website.
Related stories
Top stories