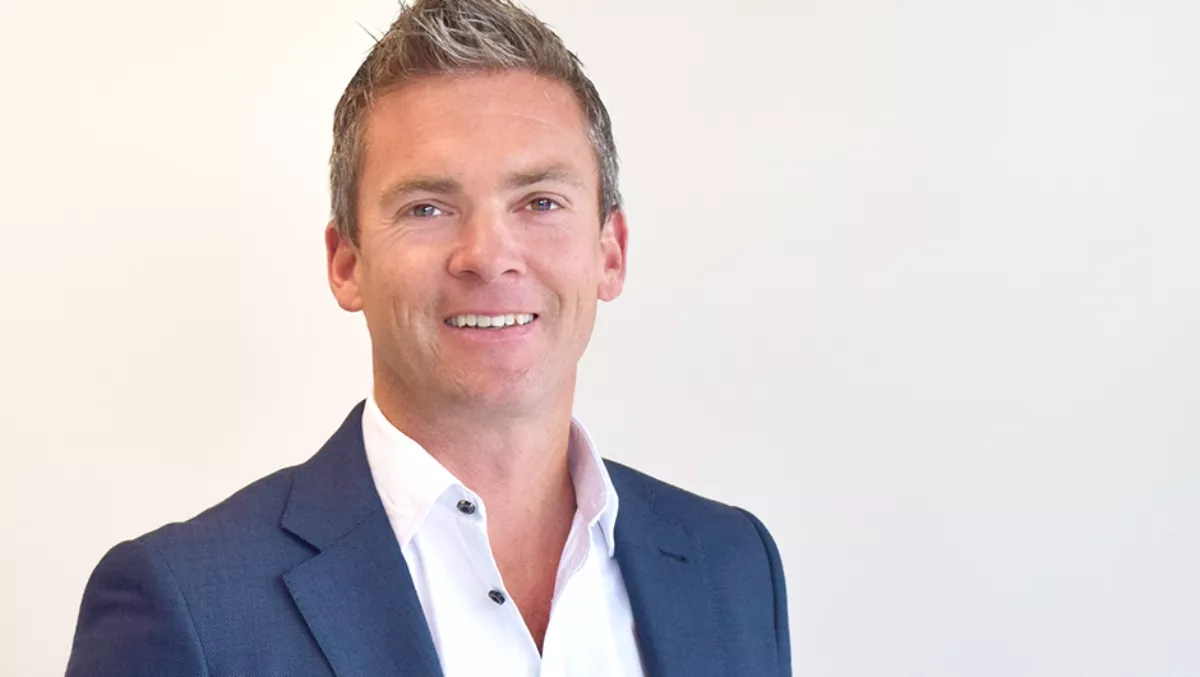 Exclusive: Hyper-niche markets offering shot in arm for resellers
FYI, this story is more than a year old
Niche, or even hyper-niche, markets are providing big returns for specialist distributor Sektor and its resellers.
The distributor, which started in New Zealand seven years ago and now has operations in Australia, New Zealand, Malaysia, Thailand and Nadi, has annual revenues in excess of $200 million, despite its focus on specialist markets.
While the company remains active in its two legacy markets of enterprise mobility and retail technology, it has expanded into new verticals of physical security, with cameras and surveillance; networking – where it recently won distribution of Hewlett Packard Enterprise's portfolio across Australia and New Zealand – and healthcare.
For Sektor it's been a winning move and it's one Rhys Warren, Sektor APAC managing director, advocates for resellers too, with new and emerging markets providing solid margins and plenty of growth opportunities.
He's urging resellers to look at the fringe of IT and new greenfield opportunities presented in markets such as healthcare.
"Some of these niche markets are going to becme more ubiquitous and there is an opportunity for existing IT resellers, whether they're a customer of Sektor's or not, to come in and learn about how they can potentially revenue their existing customer base, or address net new markets," Warren says.
He says partners often already have the commercial relationships with organisations such as healthcare, but might just be supplying laptops, storage, 'or something mainstream'.
"They already have the commercial or invoicing relationship there.
"Where we specifically enable a partner to expand their wallet share is in turning up as a subject matter and product expert on their behalf and taking customers through what some of these transformational technologies look like within their business," Warren says.
"We can then supplement that by flying in specific vendors to also present on the partners behalf and once things start getting deployed, the partner then becomes the invoicing point but they're effectively leaning on us for some of that early upskilling and product matter expertise. We get pretty close."
Sektor recently shipped $1.5 million of Human Scale medical carts into a private hospital in Adelaide, in a deal handled by local partner Peacock Brothers.
The deal, which comes just 10 months after adding Human Scale to its portfolio, is Australia's single largest medical cart deal, involving around 700 carts.
"[Peacock Brothers] are a niche IT provider in the Australian market which has invested heavily and early into the healthcare space, and we supplement that with some extra expertise and brands that fit very well, and the deals start to flow," Warren says.
He cites the sale as a great example of the potential for smaller resellers to carve a niche.
"Ordinarily some of the larger mainstream IT partners would probably expect to play there, but this is a privately owned partner deploying Aussies largest medical cart deal, so there's absolutely opportunities from top to bottom – for tier one to tier four partners – in some of these spaces."
New Zealand's Hamilton District Health Board also deployed a number of carts late last year.
Warren says while the carts alone offer good opportunities, 'they are a place where all of our other technology goes as well, whether it be a barcode scanner, a touchscreen or a wristband printer'.
He says increasing amounts of healthcare are an IT play, rather than the property play it used to be, with analogue devices moving to digital, and requiring storage.
"The medical carts used to be a bent piece of metal. Now they're a antimicrobial covered piece of IT kit with a battery in the bottom which powers about 12 IT devices within a ward or emergency department.
"And if you look at that same hospital play, it's all held together by the network and wireless infrastructure.
"There are niche markets within niche markets would be our view," he says.
"In the healthcare space specifically there are budgets to be spent and there are a lot of greenfield opportunities.
"But its not even the medical part piece, it's the technology that goes onto that medical cart too, so it sort of multiplies. If you look at the antimicrobial covered true medical cart with battery in the bottom, across Australia and New Zealand it's niche but that might be $15 million now and growing from zero five years ago."
Related stories
Top stories