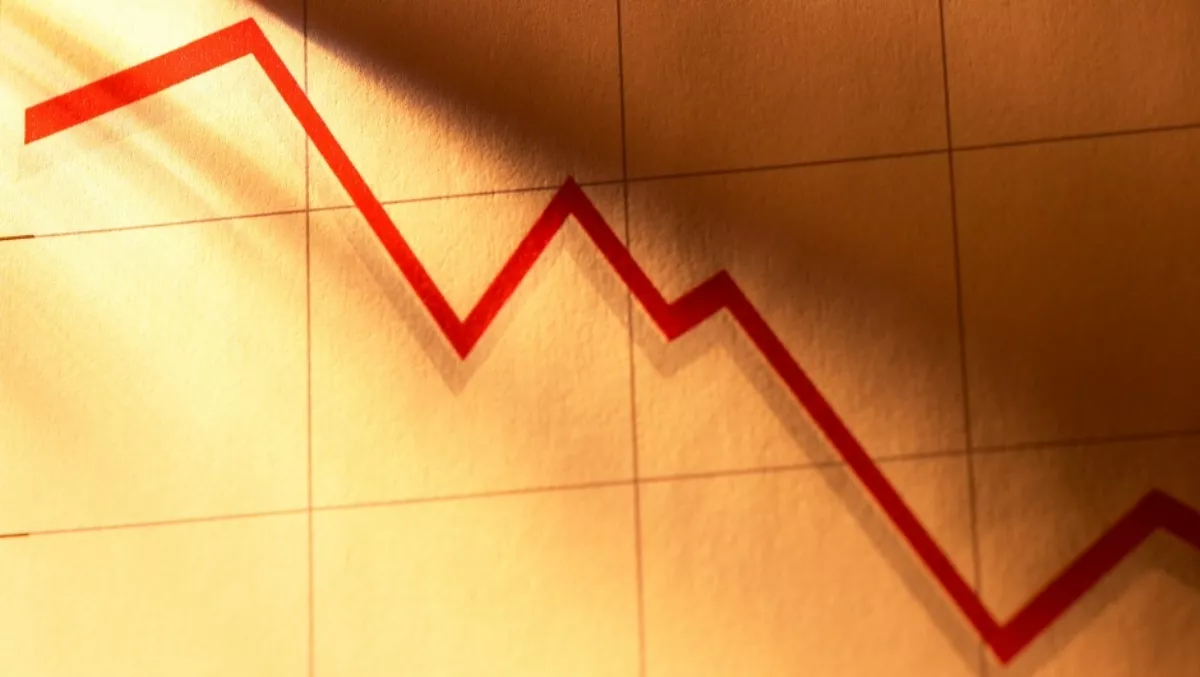 Exclusive: IDC NZ tells of mixed times ahead for New Zealand PC market
FYI, this story is more than a year old
Commercial PC resellers need to buckle up for a rough few years, with IDC New Zealand warning that the declining PC market is likely to remain slow out to 2019.
Arunachalam Muthiah, IDC New Zealand senior market analyst, says year on year, says the market for commercial desktops 'is really, really slow' at the moment.
"In 2014, per quarter we had about 40,000 commercial desktops shipping in the market.
"Today, if you look at the numbers, its dropped down to an average of 25,000 units.
The grim news is likely to continue out to 2019, when computers upgraded for 2014's XP end of life – which drove a record year for the local market – will need to be refreshed.
Windows 7 will also hit end of support in January 2020, which Muthiah expects to spark upgrades throughout 2019.
He says despite Microsoft's efforts to push Windows 10 to the business market, it's unlikely to have a major impact.
"The Windows 10 upgrade for consumers was free and it's done and dusted. Now Microsoft is trying to get businesses to adopt Windows 10.
"This is going to be really tricky. Businesses have just migrated from Windows XP to Windows 7 a couple of years ago.
"If you've just switched, the cost of switching operating systems again is always high. It's not only about the cost of switching, but also the other infrastructure and getting employees to adapt to the new software.
"It's going to take some time for businesses to switch on to Windows 10. I think it's going to be around 2018, or 2019. Until then, I think the commercial desktop market will be pretty slow."
There are however, some bright spots in the commercial market, with Chromebooks growing strongly.
"Chromebooks are doing really well in New Zealand, with most of the Chromebooks going in to education. We see that portion of the market growing strongly," Muthiah says.
"And you have notebook refreshes happening across some businesses."
Muthiah says the TELA laptops for teachers and principals scheme is also providing a steady stream of refreshes. TELA laptops are leased for three years and then replaced.
"The Chromebook refreshes will start to be very similar to the TELA refreshes because every year a school or trust is going to renew X number of Chromebooks. So that will drive growth in the commercial notebook segment.
"And then you'll have the occasional spikes like the XP or Windows 7 migration driving the notebook market.
"Apart from that the market for commercial notebooks is pretty slow right now."
Consumer games
On the consumer front, Muthiah says the gaming continues to be a strong driver for consumer desktops.
However, he says it is unlikely to have much impact on the notebook segment.
"The consumer notebook market has slowed down compared to two years ago."
Last year's second quarter saw 92,500 consumer notebooks ship. Q2 2016 in comparison logged just 68,500.
The slowdown is being driven by New Zealand's weakened dollar and an increased focus from vendor on profitability – rather than cheap sales to drive market share.
"The New Zealand dollar has dropped and prices have gone up and vendors have moved away from the entry level pricing to focus on profitability."
Two years ago – when the Exchange rate was particularly strong – an entry level consumer market cost $300 to $350. Today almost 90% of notebooks are $500 or more.
"That shows that profitability has become the focus, rather than just market share, for almost all major vendors in the market."
For resellers and vendors, however, that's not all bad news, with revenue actually increasing across the board.
The demise of Dick Smith has also had a role to play in the declining notebook space.
"They were quite aggressive when it came to promotions and that mean other resellers were pushing their prices down.
"Now, with Dick Smith out of the market, I think it has given other channel partners a lot more breathing space to play around with the prices."
Related stories
Top stories