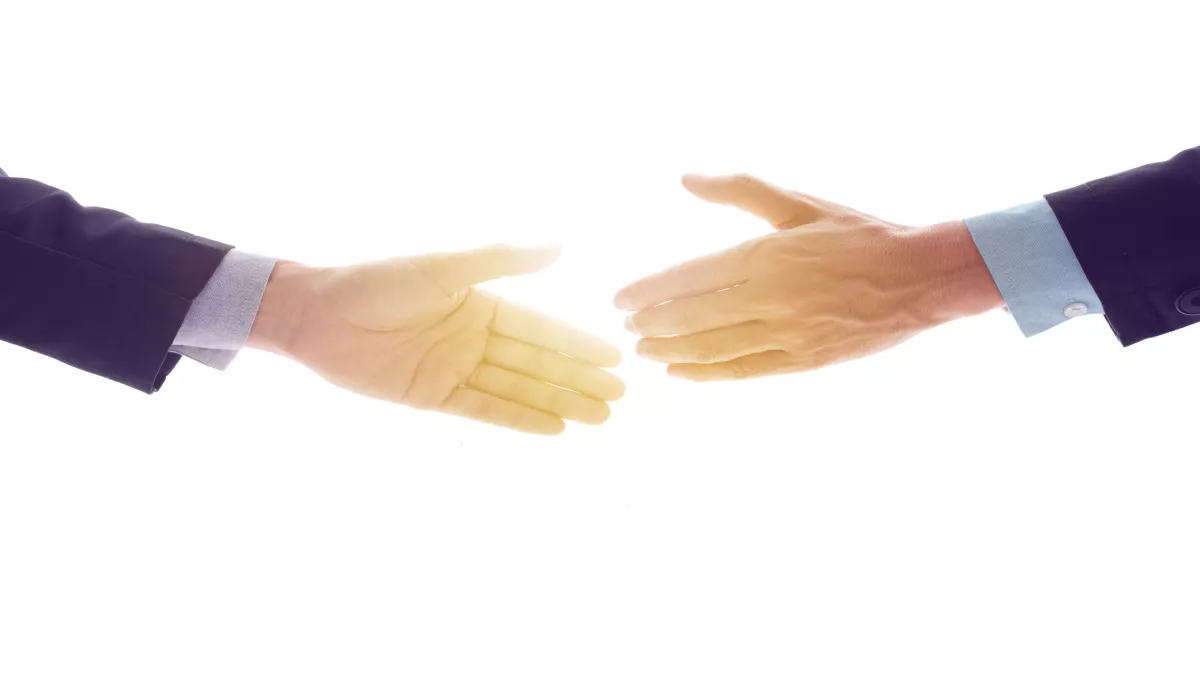 Exclusive: Ingram Micro NZ inks exclusive Casio distie deal
FYI, this story is more than a year old
Ingram Micro NZ is bringing Casio's lamp-free projectors to the Kiwi market in an exclusive distribution deal which offers resellers the chance to grow market share and make customers stickier while selling the green projection story.
James Harwood, Ingram Micro New Zealand speciality brands business manager, says Casio's offerings also provide resellers with strong margin opportunities.
The deal will see Ingram Micro bringing Casio's range, including a price fighter model, ultra short throw and super slim offerings, to market in New Zealand.
Casio launched the first LED laser hybrid back in 2010 and with its sixth generation offering now holding 73% of the global market.
The deal bolsters Ingram Micro NZ's ProAV division, for which Epson has been the lynchpin vendor and 'a massive backbone'. Harwood is adamant the addition of Casio to the portfolio will not invade Epson's market share.
"It's to add value to our business and grow this sector," he says.
The Casio offerings are also in line with the United Nations' Minimata Convention, an environment treaty which aims to eliminate all non-toxic mercury by 2020. Projector lamps contain mercury.
"The future is going to be laser projection, by 2020, so we are embracing it earlier, rather than later – not to erode Epson's market share, because there is an Epson customer out there every year and we do massive business – over $3 million a year – with Epson.
He says Casio sits at a price point layer between Epson's new high end laser, due to hit the Kiwi market later this year, and existing high end lamp offerings.
"We have a nice filler here where we expect to grow our market share in the first year by a futher 10-15% in a market that is very static," he says.
Harwood admits the products come at a 10% to 15% premium upfront, but says the longer term benefits, including substantial power savings, no bulbs to replace, easier maintenance and a life span of 20,000 hours, provide multiple upsides for both resellers and their end customers.
"What resellers are effectively going to become is a little bit more of an expert to their end users.
"What they're selling is not only a cost saving of maintenance – there's no requirement to change lamps, clean, get up and down ladders or scissor lifts, bringing in two crews in large environments, but what they're bringing to the table is the green story as well.
"Not only are they getting removing mercury but they're offering a power savings - they run at 40% less than a standard lamp," he says.
"Resellers can say hand on heart that if customers go down this technology now, you'll pay a little bit more now, but over the years of usage you'll reduce your energy usage by close on 50%," he adds.
"As demand grows and the message comes out about lack of mercury that [the UN] want in the market by 2020, I think most institutions, particularly education and government, will be backing the environmentally favourable product over something else already in the market," Harwood says.
Casio's offerings also come with a five year warranty.
Harwood says double-digit margins for resellers will be available for resellers.
"If they have a strong relationship with their customer and they are bringing something unique to their user, they should be celebrating that without being too greedy, but in the same breath there is license to make up to 20 points of margin."
Harwood says Ingram Micro has trained installers ready to assist local resellers with the installation of the LED laser screens, if required.
"With a projector there is an element of configuration in order to get it right in its environment, so we have installers who are prepared to work with our resellers in the setting up of these products so customers get the best effect from day one.