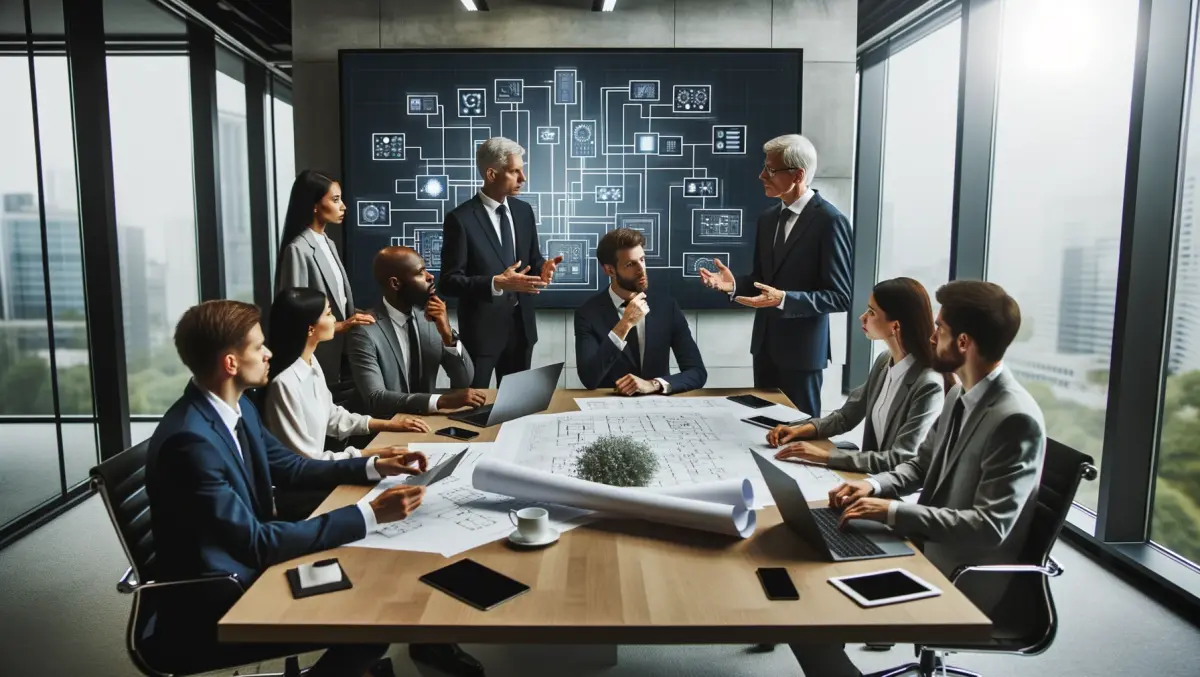 Exclusive Interview - Bigwood talks the new, improved Ingram NZ
FYI, this story is more than a year old
Two Ingram Micro NZ employees manage to look up from their table-tennis game long enough to give me a friendly smile as I walk past the newly renovated staff kitchen on my tour of the offices.
Despite his reserved manner, my guide and executive managing director Gary Bigwood clearly has a sense of pride in what is being done to make Ingram a more modern and engaging workplace.
Bigwood has noticed and processed the fundamental changes in the IT industry, and this refurbishment is just one aspect of his plans to ensure Ingram's continued success in the NZ distribution-land.
Supporting Ingram's partners also plays a key role in the development of the company's strategy.
The facilities
The company's growth over the years had left the employees almost shoulder-to-shoulder in some places, and in Ingram's biennial, anonymous staff survey, improved facilities was the number one requested area for improvement.
"They spoke and we listened. We were really pushing the limits here in terms of space. Being in that environment wasn't very inspiring for team members," says Bigwood.
"It was necessary at the time and we really appreciate that the team put up with it. Now we are in the position to improve things and so that's what we are doing."
Ingram has recently taken over the building directly out front, formerly occupied by Kiwi success story Umbrellar.
This new space is where the table-tennis table sits, not at all out of place in the spacious, modern workplace that has been filled with bean bags, leaners, and spaces for people just to talk.
"It isn't about different departments operating independently anymore, we want people from across the business to talk to each other and think about how they can work together to support our partners," he says, as we look into a room that is wall-to-wall blackboard covered in white chalk scribblings.
"There is another one on the other side that is all whiteboard," he adds, "We are encouraging creativity and innovation because that's how we're going to keep on being successful."
Bigwood is also keen on building the skills of his team. The Ingram HQ is now an official chapter of Toastmasters, a tradition that began as an opportunity for staff to learn about speaking and presentation.
As the literal writing on the wall of the new office says, he wants Ingram to be E.P.I.C - an acronym created by staff members that stands for 'Efficiency-People-Innovation-Celebrate' and aims to help create a culture of passion and, importantly for Ingram's chief, fun.
For the partners
It is not just staff that Ingram is investing in - Ingram's partners are a big part of Bigwood and Ingram's strategy for 2018.
While the idea of packaged, managed offerings is appealing in many ways, for partners it can mean that more time is spent responding, invoicing and dealing with end-users' ongoing needs.
Ingram has branched out into new areas in order to help partners manage their workload using automation.
"We want to reduce the load on resellers because they already have enough to be worrying about," Bigwood says.
"IDsync has worked with Ingram to build middleware between the cloud marketplace and most common billing engines. It can take the billing info and automate the invoicing for our resellers.
"Those guys who couldn't employ someone just for billing were losing their weekends doing paperwork. For them, this is gold. When it comes to cloud, billing is the hottest topic and our approach gives people their lives back."
Ingram NZ has also begun the shift to a model that is designed to help partners easily access total end-to-end solutions, by moving away from the brand-based business units of traditional distribution in some areas.
"Value-add is not a cask of wine," Bigwood says.
"Unified Communications was an unbelievable growth area in 2017 and the right solution isn't just one brand. You might have Polycom conferencing hardware with a Microsoft Surface hub and Jabra software.
"Resellers sell solutions and so we want to bundle together new ways for them to do that, or even provide whole new categories."
On top of this, Ingram is offering training to partners for more of its products all the time.
Finally, Bigwood offers advice for partners who might still be pushing back against the cloud, worried about 'messing with a good thing'.
"Microsoft and others rate NZ as the number one adopter of cloud globally. Every single month is bigger in cloud - there's no such thing as a quiet month. If you aren't offering a product like Office 365, for example, someone else will."
As our conversation ends, I am left with the impression that for the last few years Ingram Micro NZ has been head-down and shoulders-squared, using the momentum of its mass to keep moving. But now, it seems to be preparing for the agile, innovative channel of the future.
Related stories
Top stories