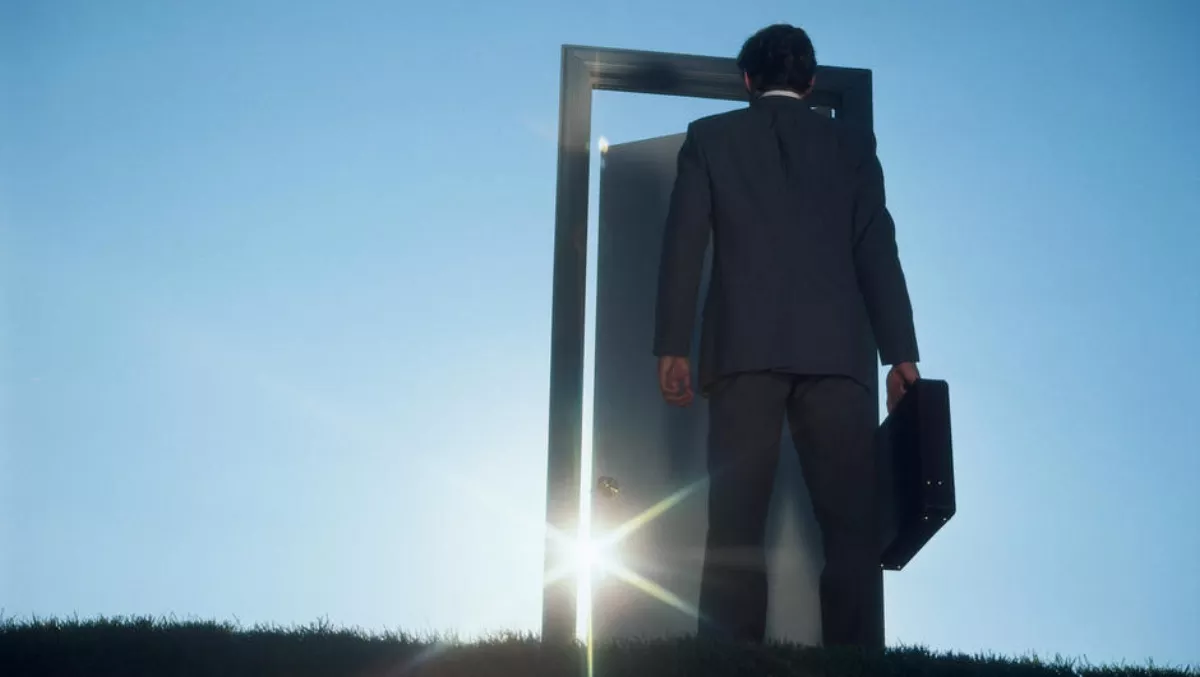 Exclusive Interview: Chillisoft to challenge the channel with new chief
FYI, this story is more than a year old
20 years ago Kiwi Geoff Cossey started Chillisoft, trying out a few different approaches, as a young business does, before finding a gap in the New Zealand IT industry that he knew he could fill - the lack of cybersecurity.
To solve this problem Cossey brought the widely renowned ESET software into the country, selling the first ever licence in NZ in 2002.
Since then, Cossey and Chillisoft have made ESET the number one endpoint security solution in New Zealand and gained 1000 partners across Oceania.
"I was drawn to his experience in the industry"
Cossey has now decided that the time is right to bring on a new business partner with the background, foresight and entrepreneurial know-how to kick Chillsoft up a notch.
Enter Alex Teh, a Kiwi-kid done good who exited his own UK-based cybersecurity company two years ago with $40 million in turnover.
"After 20 years I began to think 'what else could we do?', and so I began defining a role for an executive search process," Cossey tells ChannelLife.
"Alex came out of left-field for me. I was drawn to his experience in the industry, and his openness on to how to work together as partners and what that could mean for the company, the staff, and the wider market. He will bring fresh ideas, energy and enthusiasm to the business all around our core relationship with ESET."
Teh made the choice to move from his role as Exclusive Networks Pacific country manager in order to flex some of the muscles he developed building his own business.
"I was attracted to becoming a business owner and partner and applying my entrepreneurial skills to cybersecurity distribution," Teh says.
"One reason I have invested in Chillisoft is that it reminds me of my company in the UK called Vigil Software. We were focused on Marshal Software and that business grew to $40 million in turnover and 50 staff when I sold it in 2016."
"Machine learning - this is something ESET has been offering for years"
As Cossey and Teh move forward they are planning for Teh to take over more of the day to day running of the company while Cossey gets a little more time to look after his other interests.
But before that, there is plenty to do - For starters, there is some discussion about bringing on new vendors to create a more cohesive and comprehensive solution portfolio, all based around supporting the solid core of ESET, a company in which Teh already sees the value.
"I am thrilled to be working with a vendor that is the market leader globally," Teh says.
"Their tech has always far exceeded its competitors because they are an innovator and are constantly developing."
He outlines three reasons he sees ESET as a step above the rest:
"One - It is the lightest agent out of all the vendors, it's infinitely less resource hungry.
"Two - The amount of WAN traffic noise it creates is far less than the competition.
"Three - The company is an innovator - It has been using machine learning in its solutions since 1995 and machine learning-based detection since 2011.
"All these companies who talk about being 'next-generation' because they use machine learning - this is something ESET has been offering for years. AI is one of the many tools that are required to provide complete protection."
"Cybersecurity needs to be boutique and focused because it's more critical"
The nature of the distribution game has been shifting faster than ever in the recent industry climate.
Value-add is becoming more specific to each market, pre- and post-sales support is expected, and white label marketing is becoming more so - box-dropping and broad-based distribution are quickly becoming out-dated.
In this regard, Chillisoft as a boutique cybersecurity distributor could be considered ahead of the game.
"We have 15 staff at the moment, including a solid tech team who can handle any tier one or two support issues, and a sales team that can even handle tier one if they need to," Teh says. There are amazing systems for the turnaround of quotes, always-available tech support and efficiency of processes which create value for partners dealing with smaller value transactions.
"There are some products in IT that are adequately served by a warehouse approach, but cybersecurity needs to be boutique and focused because it's more critical - there is more at stake. Being 100% focused allows you to be the go-to people for knowledge, understanding and solutions in this area. That's why we are in the perfect position to service vendors and partners."
"Our ultimate goal to be a true extension of the partner"
Cossey and Teh want to reassure current and future partners that this focus is going to be kept front and centre as they move forward.
"Chillisoft will remain extremely selective and mindful," Cossey says.
"I've been doing this 20 years and I've seen that change is constant and today there is not much more than there's ever been. There are always new opportunities and problems that technology can solve."
"Specialisation is extremely important. We eat and breathe cybersecurity. Our ultimate goal to be a true extension of the partner, using our services to help them look better and bigger," Teh adds.
"Chilisoft is the cybersecurity distie that does the simple things really well and the difficult things better than anyone else."
Related stories
Top stories