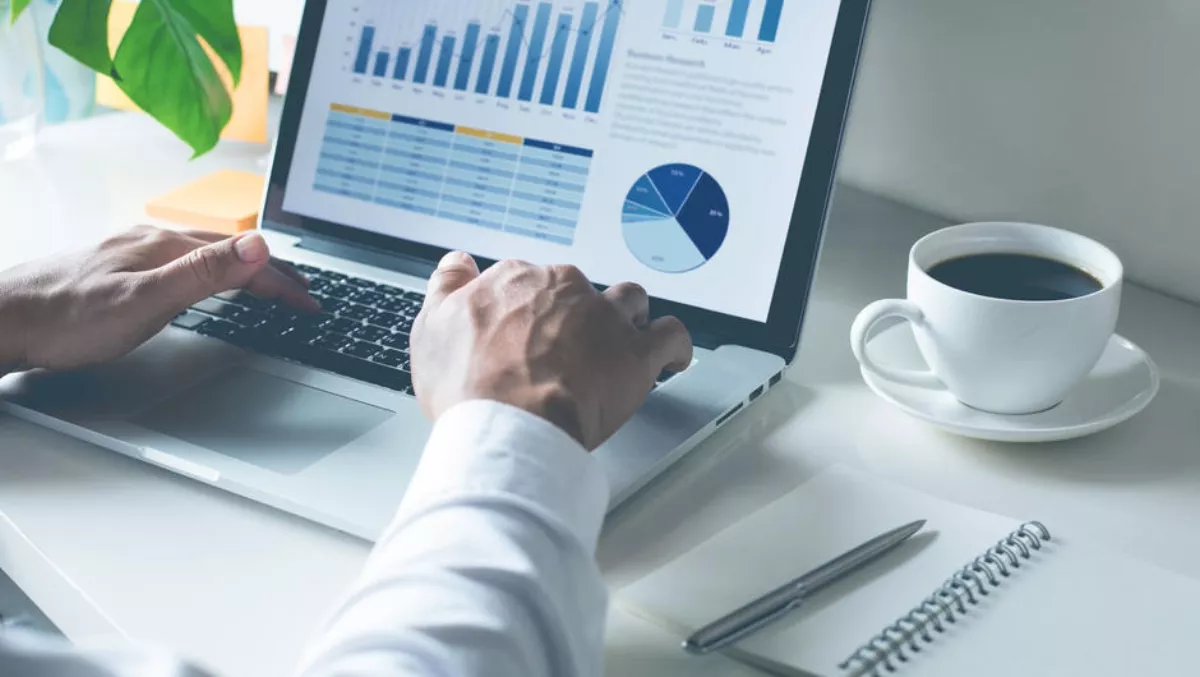 Exclusive interview: Qlik A/NZ VP on her passion for partners and data literacy
FYI, this story is more than a year old
Qlik has grand plans for data. They are hoping that their solution will take the analytics out of the hands of a select few and bring it to the user to leverage as they see fit.
ChannelLife talked with the company's A/NZ VP and regional director Sharryn Napier about Qlik's approach to the channel and the importance of data literacy in a big-data world.
Just briefly, what does Qlik do?
In a few words, we help end-users analyse their own data.
More specifically, we empower users to run their own analyses with a user-friendly interface, but a robust and enterprise-grade back-end.
What makes your approach to partners different to the other players in the channel?
I love this question! I have worked for a number of vendors who profess to be partner-centric and a lot of it is talk.
Qlik is the only vendor I've worked for in 20-something years that fundamentally puts the partner at the heart of our organisation.
In Western Australia, Queensland and New Zealand we have 100% go-to-market through partners and overall we are 50/50 channel and direct.
I personally did the recruitment in New Zealand 12 months ago for the systems integrators that we established partnerships with.
When we started we were channel-first and we evolved from that. That's our heritage.
What benefits for partners have you seen since Qlik was acquired by Thoma Bravo and became private in 2016?
If a software vendor puts out a range of profitability or revenue and misses the upper end then you are slaughtered by the stock market and analysts, even though you are within the range predicted.
We don't have to tell the market whether we're profitable or not - we are very profitable, I'll say that - but we don't have to tell the market anything, we can just get on with doing our stuff and delivering a better solution for the partners to resell and the customers to consume.
It also allows us to make significant changes, like our go-to-market or going to the cloud, under a protected umbrella that won't affect the company's future and I think that's a really big positive.
Is this approach to data-analytics becoming more common with the increase in the penetration of cloud and the drive toward end-user accessibility?
In Gartner's Magic Quadrant there are three of us who profess to do the same thing but in different ways.
Tableau is a very end-user friendly tool, like excel on steroids, but at the moment it lacks governance and security and doesn't scale for enterprise.
Microsoft professes to be end-user driven but you still need someone who can code to be able to build stuff, while we're no code at all.
I think we are the only one who does what it says on the label - we're end-user driven, robust from an enterprise perspective and we're fast to market.
What is 'data literacy' from your point of view and what Qlik is doing to help with it across organisations?
From our perspective, data literacy is when a person who does a business function can understand not just how to look at their data but how to challenge it, argue with it and how to do something from it.
There is a data explosion with IoT exposing more and more users to data through cloud and subscription models, and so we know that the problem is getting bigger.
As we push our technology into the periphery, data literacy matures because people have more access to their data and so can build things that are relevant to themselves.
Previously, the IT organisation was the only one that had access to the data.
In this new paradigm, the users have access to the data in a controlled manner, in the right way.
They can then take that and use that in their own mental context, how they need to use it.
They are self-educating through a tool.
How has Qlik prepared for the NBD and any potential equivalent in NZ?
We are not a data protection or a network protection or a monitoring solution, there is a lot of that stuff out in the market for that.
We deliver the data and we deliver it in a very secure manner - we have levels of security within our product that allows segregation and segmentation of different roles and different users that enter the system.
We have people in the central government in Australia and also the US, using this technology to expose information to third parties which using other technologies you can't physically do because there isn't a level of control that you can put in there and there is a lack of governance.
We are lucky that we are already at the front-end prepared for it but we can't stop the breaches at the back-end.
Related stories
Top stories