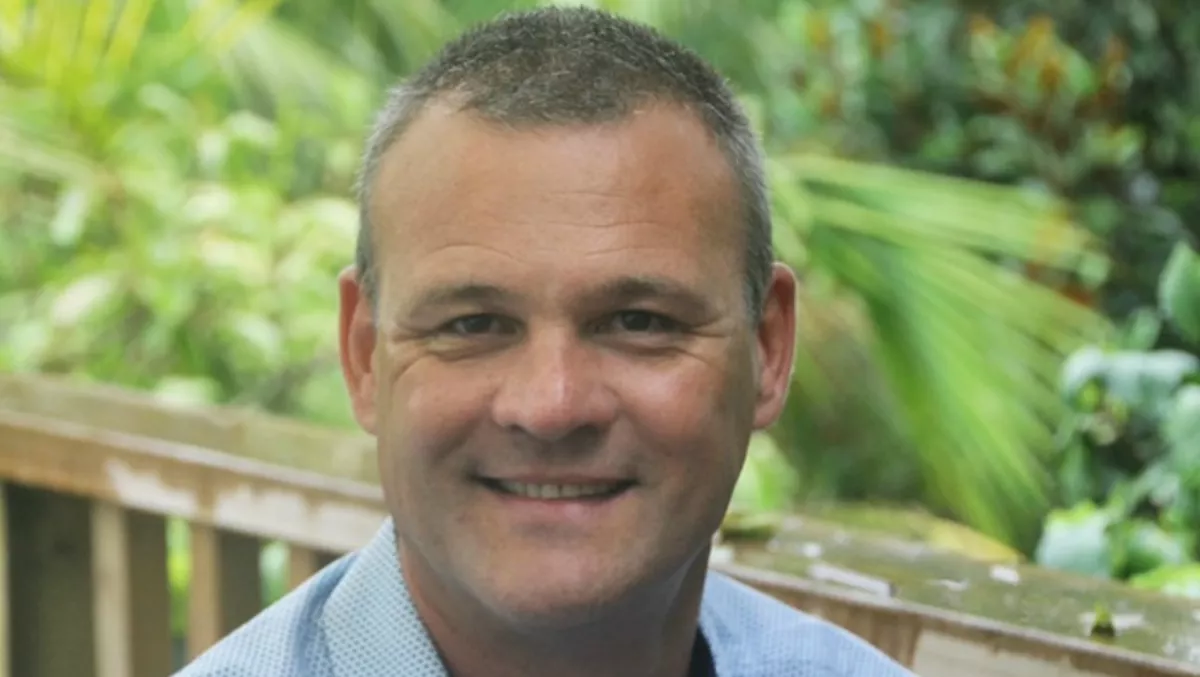 Exclusive: IoT portfolio on the cards for growing Connector Systems
FYI, this story is more than a year old
Connector Systems is eyeing up several key markets for itself and its resellers this year, as the distributor, now an Ingram Micro business, seeks continued double-digit growth.
Mark Dasent, Connector Systems general manager, says just shy of a year on from its acquisition by Ingram Micro, the company has seen good growth in both reseller numbers – which are up 25% - and revenues.
While Dasent won't reveal specifics on the revenue increase, he says it's in line with the increase in reseller numbers – something he attributes directly to the Ingram Micro connection.
"We've grown the business and we're on track with our personal targets. But the really pleasing thing is that we have increased the number of resellers we have transacted our brands with, which was the whole thing with the acquisition.
"We wanted to make the products available to a wider channel."
Dasent says the company has also seen a boost from having its products listed on Ingram Micro's site.
"A lot of our products are a little more niche and therefore still require a bunch of selling, but we do have some more mainstream products like the Ruckus products and we're wanting to expand that out to as many people as we can."
The company is eyeing double digit growth in the year ahead, with Dasent highlighting five key areas of growth potential for the distributor and its resellers – including a move into IoT.
Dasent says there are a couple of vendors in the internet of things space that Connector Systems is working on.
"We already have a few product offerings in the space but I'd like to see us add more brands there.
"There's one I'm working on that is done by Ingram in Europe."
Dasent says Connector is also talking with customers about IoT.
"I do think it is going to be big [in the New Zealand market]. It's just trying to work out what products we can get our hands on to sell and how wide it can go, because it does go really wide.
"It's not like it's a completely new concept, it's just been termed up in a new way.
"We already have products like Perle and Cambium that do this sort of stuff."
Dasent says Connector Systems will be looking to tell the IoT story more clearly this year, with a brochure of offerings.
Dasent says aged care is also offering up big opportunities for Connector Systems and its resellers, with the Calix brand a driver in that market.
"There are some great opportunities for us there [with Calix] in there but also across the UFB providers, with UFB2 about to be announced.
"We're hoping we'll be included through some partners in that because it has been a big growth area for us around Calix."
Dasent says other brands offering the potential for big wins – or blue birds – include CyberArk's privileged account management.
"We've just won our first big deal for that. It's really high end product so it does take time to sell them, but they're really really good value and that market is growing and getting more relevant in New Zealand."
One of the company's newer brands, Rajant, which was signed a year ago, is also looking hot for the year ahead, Dasent says.
Rajant provides mesh point-to-point linking technologies.
"We've been doing lots of it in Australia and we're starting to make inroads here. It's one of those ones I think will be really big," he says.
"Security with CyberArk, Rajant with mesh wireless, IoT with various brands and growing and developing more brands and the aged care market around the Calix platform primarily because it is such a cost effective way to get access into those places, and even Calix generally into UFB – those are key areas of growth opportunity for us this year."
The company's 'run-rate' brands of Allied Telesis, Ruckus, Brocade also continue to grow.
Meanwhile, Dasent says Ingram Micro's acquisition of the business has proved a success for Connector, its staff, and resellers.
He says while Connector Systems has been able to keep its own culture within Ingram Micro, it is also able to leverage Ingram Micro's economies of scale, both around reach and logistics.
"It enables us to get things done quickly, more efficiently and cheaper," he says.
The acquisition is also reaping benefits for Connector Systems staff, providing them with an expanded career path and more opportunities for development, Dasent says.
Being part of Ingram Micro has also provided Connector Systems with greater opportunities to get in front of the larger resellers.
"Having Ingram Micro behind us we probably have a little more credibility behind us and we're talking to some of the bigger resellers now."
Related stories
Top stories