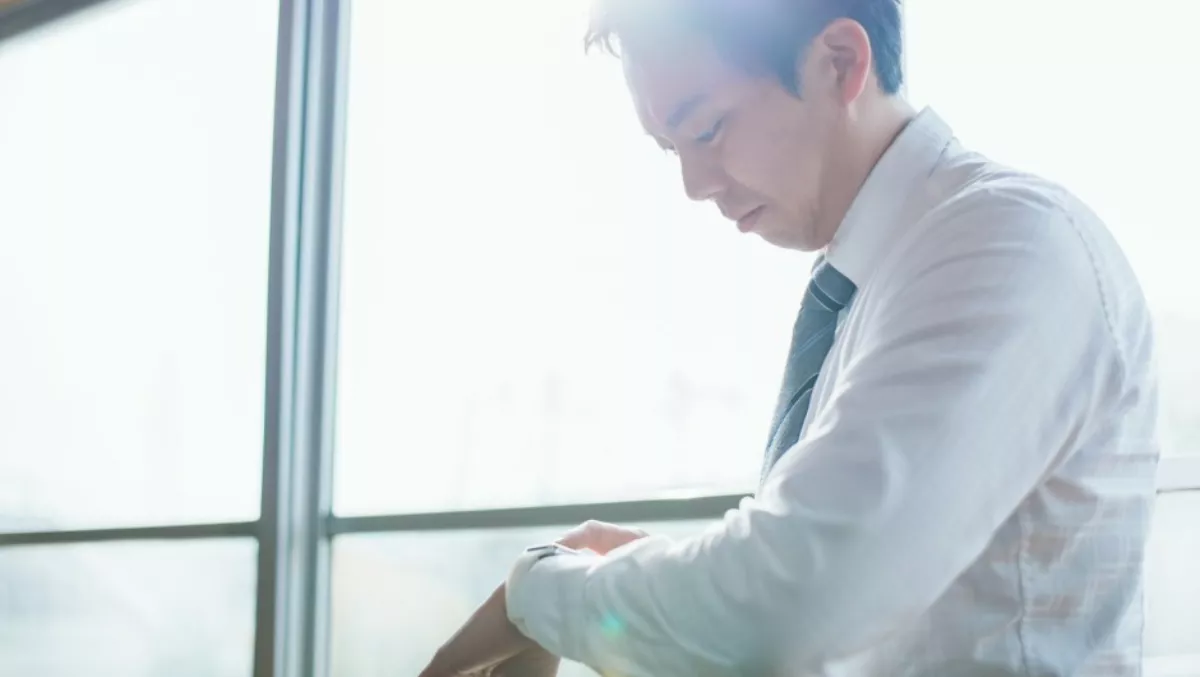 Exclusive: Microsoft charges ahead with Surface-powering wearable
FYI, this story is more than a year old
Microsoft used last night's New Zealand Partner Awards to announce its next big play in wearables – a Microsoft Band that as well as tracking steps, sleep and heart rate can be used to power up your Surface tablet or, at a push, a Surface Book.
The Microsoft PowerBand harnesses the power of kinetic energy, eliminating the need to charge batteries, while also encouraging users to get up and moving every hour – since we all know sitting is the new smoking and is bad for us!
As an added bonus, the new device provides the opportunity to save on power costs and reduce the impact on the environment.
The water-resistant, shock-proof PowerBand cashes in on the latest health advice that sedentary lifestyles are taking a toll on employee health and ultimately killing us.
Garmin's fitness trackers already work on the premise that it's not just the number of steps per day we walk, but the act of moving every hour that is good for us, with Garmin's devices reminding users to get up and walk hourly.
Microsoft takes that notion a step further – if you'll excuse the pun – providing enough charge from a 10 minute walk to charge a Surface for about one hour. The charge will only last a mere 30 minutes for a Surface Book, however.
The device transmits its kinetic energy to the Surface wirelessly when within 20 metres of the device but, if you're not tethered to your Surface – is that really possible? – the wearable itself has an onboard battery which enables it to be plugged into the Surface's USB 3.0 port to power the tablet when you next sit down with it.
Jason Watt, Microsoft evangelist, says the wearable is an extension of Microsoft founder Bill Gates mission to help all people live healthy and productive lives – something Gates pushes through the Bill and Melinda Gates Foundation.
"This device is not only good for those using it, encouraging them to get more activity in their daily life and so be more healthy but can ultimately enhance workplace productivity as healthy, happy staff have been shown repeatedly to be more productive," Watt says.
"It's also good for the environment and given those two factors, Microsoft has made the bold decision to sell this product at cost with no mark-up whatsoever added," he adds.
"We want everyone to be healthy and happy while using our devices and what better way to do it than this."
Greg Margin, Noel Leeming wearables brand executive, says the retailer will get behind the offering and sell it via all its stores.
Last month Microsoft launched a social option for its standard Microsoft Bands, enabling user to connect to Facebook and compete with friends, with research showing working out in groups can have health benefits.
We have just one question: If we tie the PowerBand on Rover and let him do the running, will it still work?
This story has been produced as satire to celebrate the joy of April Fools Day. The day only comes around once per annum. We hope you've had as much fun reading this story as we had writing it. Please accept any apologies for mentioning your brand, business or name. Please understand it's light-hearted fun and if you are mentioned, it's because we think you're awesome.
Related stories
Top stories