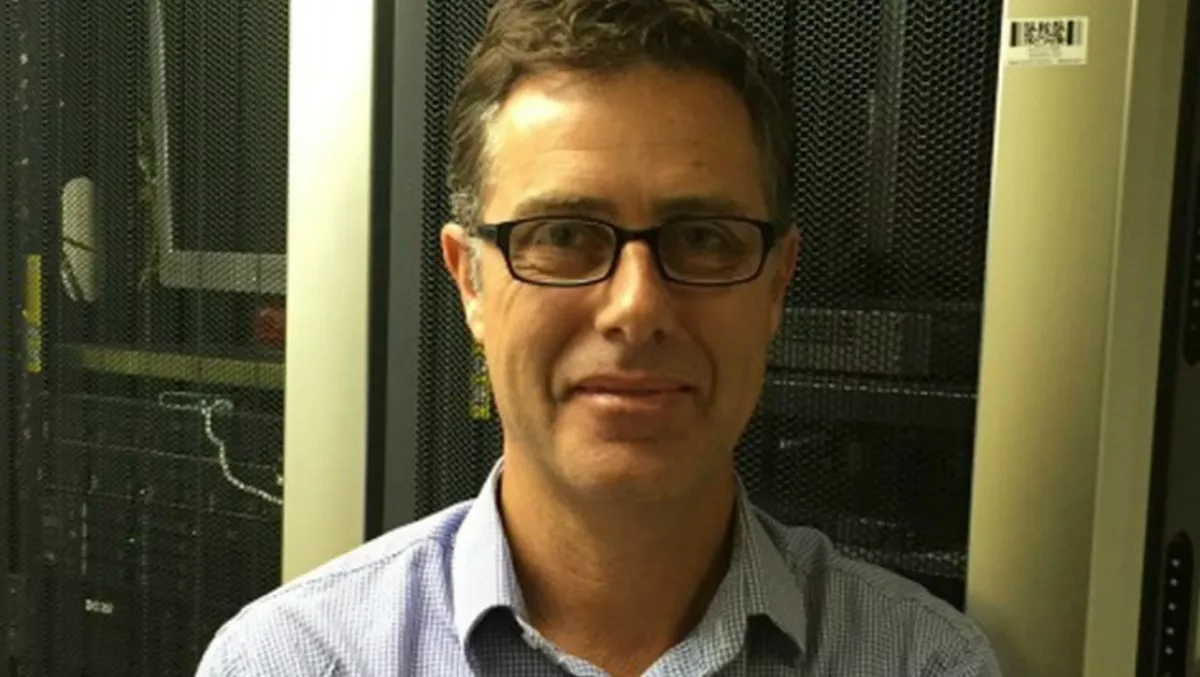 Exclusive: New agencies add depth and opportunity for Exeed resellers
FYI, this story is more than a year old
Exeed is ramping up its cloud play with the addition of several new agencies adding fresh opportunities for its resellers.
The distributor is expanding its Microsoft Office 365 solution portfolio with applications from Kiwi companies Crossware for email signature automation and The Full Suite for file migration, management and backup.
Justin Tye, Exeed managing director, says the new additions add depth to Exeed's Office 365 offering and allow its resellers to provide services to SMB customers 'to really make the most of their move to the cloud and Office 365'.
"The two new cloud agencies complement the investment we're making in the Microsoft CSP platform," Tye says. "The opportunity for resellers to help their customers move to Office 365 and then get the most out of it is huge."
The Full Suite is focused on automating the transition of on-premise files to the SharePoint platform, which comes as part of Office 365.
The company's cloud document management tools are designed for SMBs and its integrated file management platform, SuiteFiles, is used by SMBs around the world to migrate, manage, edit and backup files.
Crossware meanwhile manages the automation of email signatures, simplifying the creation and maintenance of company email signatures.
"They've got a really innovative solution – again really closely tied to the Office 365 platform – and it's been developed for channel delivery, so this is a new model to use distribution for Crossware," Tye says.
"Internationally they've been a bit of a success story for New Zealand software development and export of IP, so we're really pleased to have them onboard and will be using it ourselves."
Tye says while companies often rely on employees to update their signatures with advertising or other company messages, it often doesn't get done.
"Now you can create different signatures for different groups or even individuals in your business and the IT department can centrally manage them from one database.
"Exeed is a case in point – we can ensure our marketing messages are being sent by the right people and when a promotion is over, we can be sure no one is still email that promotional signature," he says.
"You can even remove the 'sent from my phone' message, which gives companies the option to personalise signatures sent from mobile devices."
Earlier this year Exeed also signed to provide Kiwi company Controlc's Xero data backup solution, in a move Tye says offers substantial prospect for annuities.
Controlc captures files stored offshore within the Xero system and makes them available locally. The offering includes BackApp, which allows businesses to use data 'in ways they didn't know were possible'.
"It's a really innovative and quick way to reproduce financial records from the raw data that is stored in your Xero accounting instance," Tye says.
He says accounting practices are expected to find the offering very useful because of its speed and ease of use.
"It's also a nice addition to companies that are making that investment in building up cloud services and building up a cloud services practice within their traditional systems integration business."
Tye says the CSP portfolio is becoming increasingly important for Exeed, with Office 365 uptake 'extraordinary'.
The distributor has added 'many thousands' of seats since launching its CSP offering – its first Microsoft involvement with the company not having previously sold any Microsoft licenses.
"We're really happy with the way that's going and really the focus for us now is to onboard new features that Microsoft is making available to the CSP portfolio and Azure is probably the biggest new opportunity.
"We're starting to see some success there."
The company is also seeing 'phenomenal' uptake with its Webroot cloud managed endpoint security offering, which Tye says is having similar success to Office 365.
"It's a very easy to sell endpoint managed services play, so from the channel's perspective it fits in nicely with where a lot of resellers are beginning to morph their business to."
Exeed is also about to launch a new provisioning platform for HP Cloud system, with Tye promising the offering will significantly improve the reseller experience around provisioning.
He says the new platform provides more flexibility on the number and type of services that can be provisioned in the single pane.
"It's the way a lot of distributors are heading with the ability to present cloud solutions in one place – in a marketplace if you like," Tye notes.
"We do have quite a large business, so cloud is still a relatively small proportion overall, but it is a very valuable portion for us, and for resellers, because of its recurring nature," Tye says.
"I'd like to see it be 5% of our business within the next two or three years. And at the current rate of growth, there's a reasonable chance we will pull that off."
Related stories
Top stories