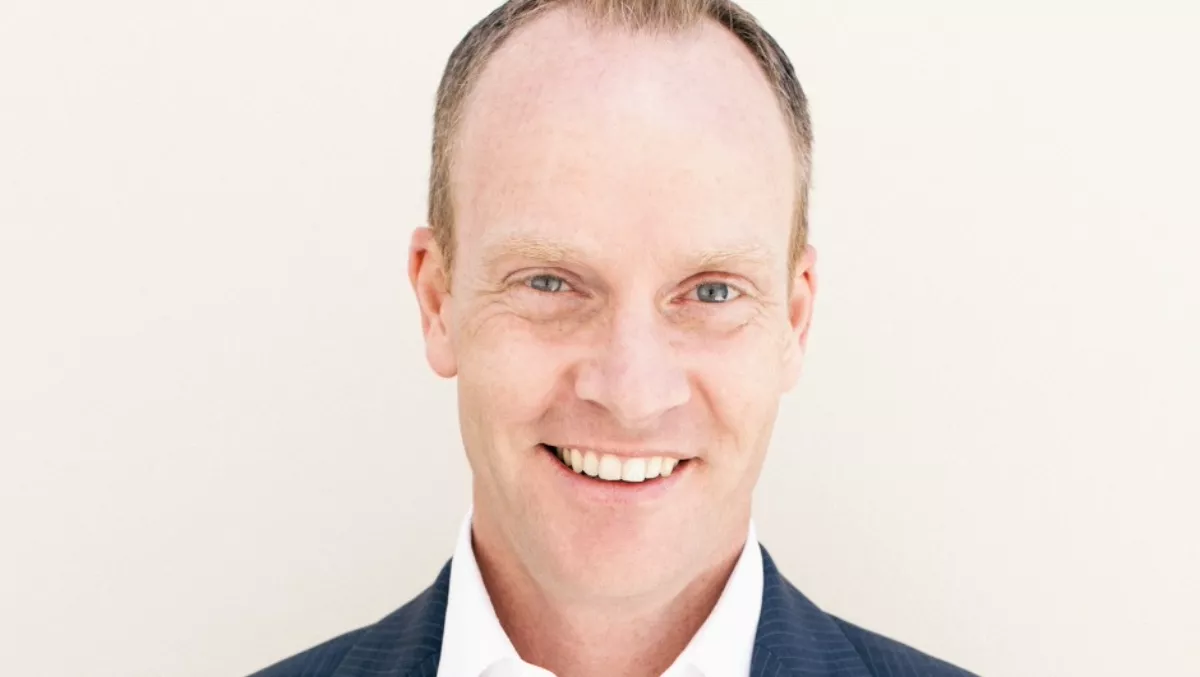 Exclusive: New NZ boss and expanded channel as Epson ramps up Kiwi focus
By Heather Wright,
Wed 10 Aug 2016
FYI, this story is more than a year old
Epson New Zealand is expanding its local EcoTank printer channel as it doubles down on its Kiwi operations following the appointment of its first New Zealand general manager in two years.
Simon Rogers, Epson New Zealand general manager, says the Japanese vendor is 'reinvesting massively into the New Zealand market', with his appointment just one sign of the increased focus on the New Zealand business.
Rogers stepped into the role of Epson New Zealand managing director earlier this year.
The Japanese vendor had been without a New Zealand boss since the departure of Greg Skinner in March 2014, with the company's two local division – consumer and business – reporting directly into the Australian operations.
"We recognised that this is a unique market and you need to be close to it and highly responsive to it, so I've come in here to try and make Epson that much more nimble in that regard," says Rogers, who previously headed up the company's Australian business division.
"We arguably lost a little bit of touch with the New Zealand market in that requirement to respond instantly, particularly to the requirements of our channel partners here."
Rogers says his appointment is 'only a small indication' of the investment Epson will be making locally in the coming years.
The company is also putting renewed efforts behind its EcoTank printer range, which turns the familiar printer selling model of cheap, subsidised hardware and expensive consumables on its head, offering instead a printer with two years ink out of the box, with refill bottles for $20.
Rogers says the company is looking to expand its distribution model for the offering, which previously has only been available through Warehouse Stationery and Harvey Norman.
"We are now looking to broaden that distribution particularly to specialist resellers through Ingram Micro" he says.
"We haven't had access available through Ingram Micro previously, but we do see a particular opportunity in smaller businesses and we know there are plenty of resellers who tap into that smaller business market where this would be a great fit.
"We'd like to work with those companies to offer this opportunity."
Rogers says Epson will open up the channel to a select group of specialist resellers.
"It is a specialist product that still requires an assisted sale."
The expanded channel is part of a multipronged effort around the EcoTank, which launched 18 months ago and Rogers says has had 'tremendous success', both locally and globally – selling 15 million EcoTanks worldwide.
"We have a job to do in creating further awareness that there is this alternative called EcoTank, and we're investing in marketing to that end. For our channel partners, that's important because it means we're also at the forefront of creating awareness and in turn creating demand at the end-user level."
Rogers admits the $449 price tag of the entry-level EcoTanks was 'a bit of a sticker shock' for some consumers.
A recent price drop saw the entry-level model shed $100 to $349.
"We're repositioning our EcoTank pricing to try and make it more accessible to a wider range of end users. We're trying to make it a viable option for more of the market," Rogers says.
He says the offering provides 'a great opportunity' for partners.
Epson research shows 65% of those who have bought an EcoTank had a purchasing intent of spending less than $200.
"So we know customers are willing to spend a bit more on the hardware when they understand that value proposition – that they're getting more than 20x the ink up front, they're getting that two years of ink included, and even when they need to replace it, they're getting a replacement ink bottle for only $20.
"That's a good opportunity for retail partners as well. They can sell a solution some customers really love, and it obviously has a very positive impact on average selling price and they get more revenue on it."
Rogers says EcoTank is part of Epson's focus on more specialist areas in the print segment, rather than being in a race to the bottom.
While the EcoTank is aimed at the consumer and small business market, the vendor also has a range of professional print devices for the photography and graphics area, along with devices such as garment printers, and receipt printers for point of sale.