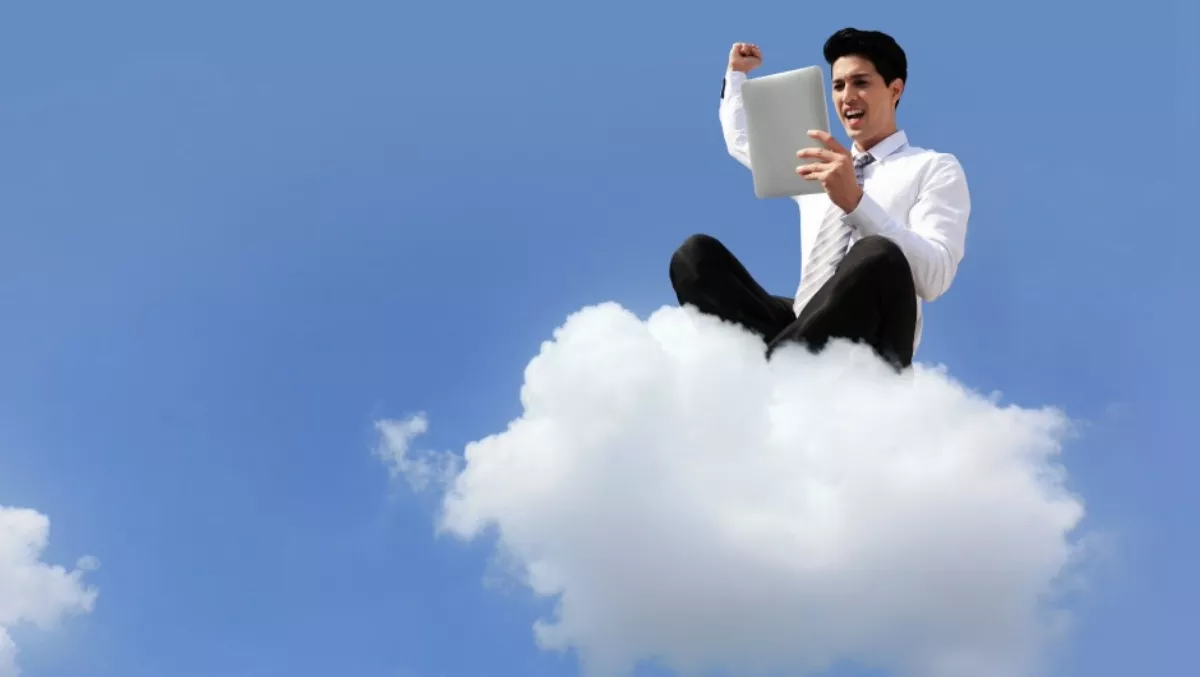 Exclusive: Synnex NZ gears up for cloud platform launch; expanded presence
FYI, this story is more than a year old
Synnex New Zealand will be debuting at least 10 new vendors in the local market when it launches its cloud platform here in the second half of this year.
Synnex launched the Australian-designed Cloud Automation platform in Australia in March. The offering allows resellers to provision and manage cloud business, ordering infrastructure-as-a-service and software-as-a-service offerings on demand and attaching hardware with cloud bundles, via the single platform.
Kee Ong, Synnex Australia and New Zealand chief executive, says the distributor expects to launch the portal locally in the second half of the year, with scoping for the project currently underway. Transactions on the portal are expected to begin in the New Year.
"The cloud portal is a big investment," Ong says. "We will be bringing at least 10 cloud vendors across to New Zealand. It's going to be very exciting."
In Australia, the Synnex Cloud Automation platform includes offerings from 14 vendors including Rackspace, IBM SoftLayer and Microsoft Azure on the IaaS side, and NomaDesk business file sharing and synchronisation, Cirius secure messaging, file sharing and e-signatures, BitTitan, Egnyte content collaboration and governance, Skykick, MegaPort, Barracuda, Act-On and MYOB.
The distributor is in recruitment mode as it gears up for the local cloud launch. Ong says it will be adding at least two sales staff and one marketing person, focused specifically around the cloud offering, but he acknowledges finding staff in the current climate is 'challenging'.
"It's not about how many headcount we can put in, it's about whether we can find a warm body – that's the problem," he says.
The company has nearly 70 staff in New Zealand now. "And we're still hiring," Ong says. "We still have a long list of vacancies [outside of the cloud requirements]."
Ong says some of the cloud vendors will be new not just to Synnex's New Zealand market, but also to Australia, where the distributor is currently onboarding some of them.
"It's a new area and somewhere we have to build a whole new team to cater for these new additions."
He says the distributor is transforming with the market. "There is a risk during this period, but also a huge opportunity there."
New - non-cloud - vendors on the way too
The new cloud vendors aren't the only vendors the distributor will be rolling out in New Zealand, with Ong saying the distributor is in discussions with 'a few' vendors to bring their products to market locally.
While Ong was – unsurprisingly – reticent to divulge any details about vendors the company is in discussions with, he says some are already in the market and component, system and peripheral vendors are on the radar.
"We are in discussions across different product categories."
He says Synnex New Zealand will look to fill in any gaps in its portfolio, but doesn't set a target for vendor numbers.
"It is more critical that we provide enough value to the current vendor portfolio we have. We just try to add vendors where we see a gap in our product offering. There is no point just adding vendor without bringing value to the table."
Ong says the Australian and New Zealand markets each have their own requirements, with Synnex not actively seeking ANZ wide vendor deals.
"I respect and understand that both markets have their own requirements and localisations, so vendor discussions are mostly just for the New Zealand market, unless they have a common synergy between the two markets."
Beyond the cloud offering and new vendors, Synnex is also looking to increase its presence in Wellington and the South Island.
Ong says Synnex New Zealand has had a good 12 months, with 'a lot of things happening'.
"We migrated our ERP system, we migrated our web portal, and we have a bigger team, more headcount and even more exciting, we relocated in late May to a bigger premise, which is three times bigger than our previous one," he says.
"The team has done a really fantastic job in the last 12 months. They're very focused and they are very hungry for business and go for every opportunity they can get."
The distributor has also added a number of new agencies in New Zealand including Corsair and BenQ.
"Our year on year growth has been amazingly double digits," Ong says. "All the indications are extremely positive for our New Zealand operations."
Ong says the distributor has seen 'extremely strong' growth in the first half of this year.
He says the company is seeing growth across the board.
"We have systems vendors doing quite well, we also have component vendors doing quite well, storage and SSD are doing very well as well.
"At this moment it seems like every area of our business is firing."
Related stories
Top stories