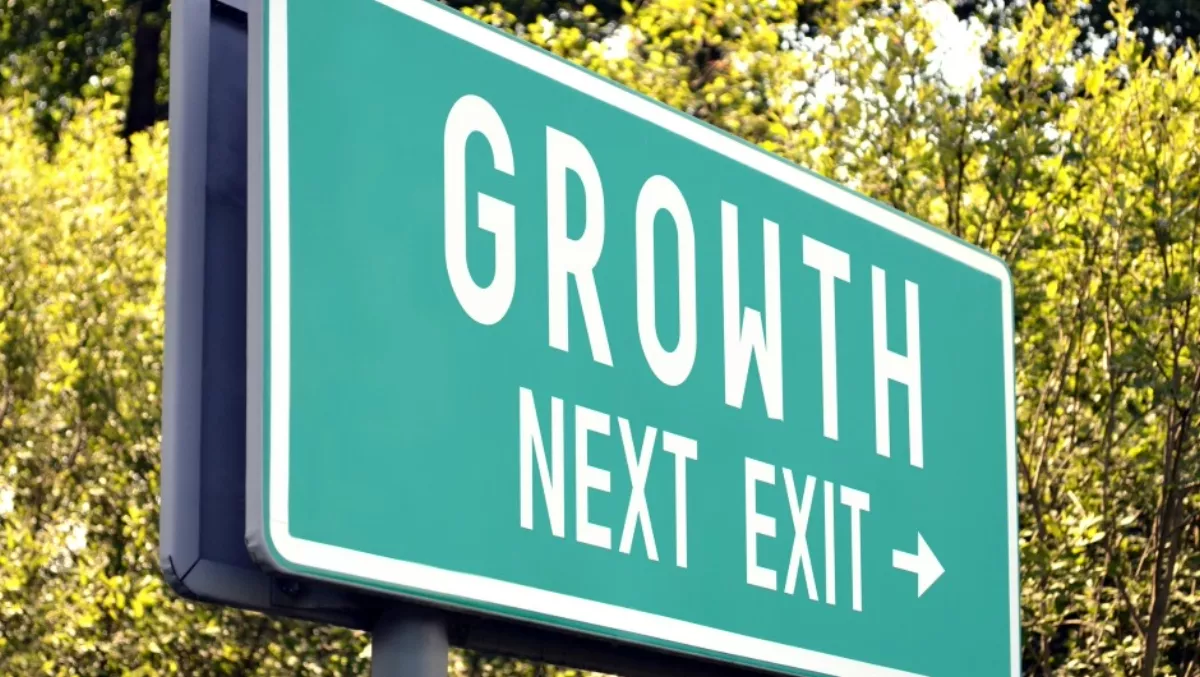 Exclusive: Veeam global boss outlines ANZ channel plans
By Heather Wright,
Mon 14 Nov 2016
FYI, this story is more than a year old
Veeam is undergoing a shift in its partner base as the vendor increasingly pushes into the enterprise market, with global boss Peter McKay also promising significant investment - and massive growth - for the Australian and New Zealand markets.
McKay, Veeam president and COO, says only an eighth of the vendor's current partners have fit into the enterprise space - an area the vendor is keen to capitalise on in the coming months.
The 'always on availability' vendor, which started in the SMB market before moving into commercial and now enterprise, has around 43,000 traditional reseller partners globally, with 14,000 cloud partners. "You're going to see a little bit of shifting of the partner universe as we go into different markets," McKay says.
"Some companies are a good fit in SMB, some are good in commercial and some are good and aggressive in the enterprise world, while some are good in cloud.
"We've really spent time profiling those partners who fit in different groups in an effort to really invest in the ones who are most aggressive at going at those markets," McKay adds.
He says 'more strategic relationships' with systems integrators will also become a bigger part of Veeam's future.
"In an effort to really go deeper with the right partners as we move up the enterprise stack, we're going to be investing in the partners who want to invest in us.
"Instead of trying to be everything to everybody, we want to have deeper relationships with the ones who want to get aggressive with us."
But McKay also has a word of warning for some of Veeam's traditional reseller channel, saying he believes some will not only drop out of being Veeam partners - but will 'drop our just in general'.
"I think the market is going to weed out some of the laggards who are struggling with that transformation."
McKay, who visited Australia last week, isn't shy about his growth ambitions for the region.
"We are going to continue to double. We're hitting in the 60% year over year growth and we still see a major opportunity for us to grow a much bigger part of this market," he says.
The enterprise space is one area the company is particularly bullish about.
"We are growing at about 65%-70% today, which I think is great, but I think it should be growing faster than it is and I think it will, because I still think we are still early in the market for Veeam - not that the market is early but the potential in the market is significant."
He says Veeam is at phase one of a four phase effort 'to really go and own the Australian and New Zealand markets, we still have a lot more opportunity to go'.
"I think you're going to see growth closer to 100% as we go from 2017-2018."
Despite a focus on enterprise, McKay says Veeam's other key business pillars of SMB, commercial and cloud, are far from tapped out, and will continue to bring big growth for the company in the years ahead.
"There is a lot of runway to go for many years in cloud," he notes.
"And in SMB, there are two parts: There is a large part of the market we don't have yet, so as successful as we've been there, there is still significant opportunity.
"Even though we're adding 4000 customers per month, and that pace is still increasing around the globe, in ANZ there is still a large percentage of the market we don't own today that we are going after."
Beyond that, he says, there is also plenty of scope in SMB and commercial to do more with Veeam's current customer base.
"Phase one is grab new logos and get into new companies, seed it in all the different markets. I think we have done a lot in laying groundwork.
"We have got our partners and have built that up, we've got our alliances going, so we have a very good foundation built in ANZ.
"Now it's leveraging that to phase two which is upsell, expanding our footprint not only in customers but in our partners - where maybe just some component of those partners are leveraging Veeam in certain business units but not across the board.
"So we have a long way to go within our customers, adding more customers and more mindshare within our partner base. We still have a lot more potential to go.
"So for the five years ahead of us, I don't see us getting to a point where we see a material drop off in our growth rate in SMB, commercial or cloud."
McKay says recent times have seen Veeam double the investment in its ANZ staff, along with a 'dramatic' increase in marketing events and demand generation, and increased partner investment.
"We are making a major investment in alliances so that the partner ecosystem is very strong in this region too, whether it be HP, Cisco, NetApp, VMware, Microsoft, IBM.
"And it's making it easier for our partners and customers to leverage Veeam."
McKay says there will be a 'significant increase' in investment in ANZ in 2017 and 2018 with the company seeking to drive demand in the market in conjunction with partners.
"That's something you'll see us doing a lot more of, and part of that is making it easier for them to leverage the ecosystem - the Ciscos, the NetApps and the HPs, which will help.
"There will be more incentives to drive demand. We want to continue to leverage our partner network in a way that helps incentivise them to help grow these opportunities going forward."