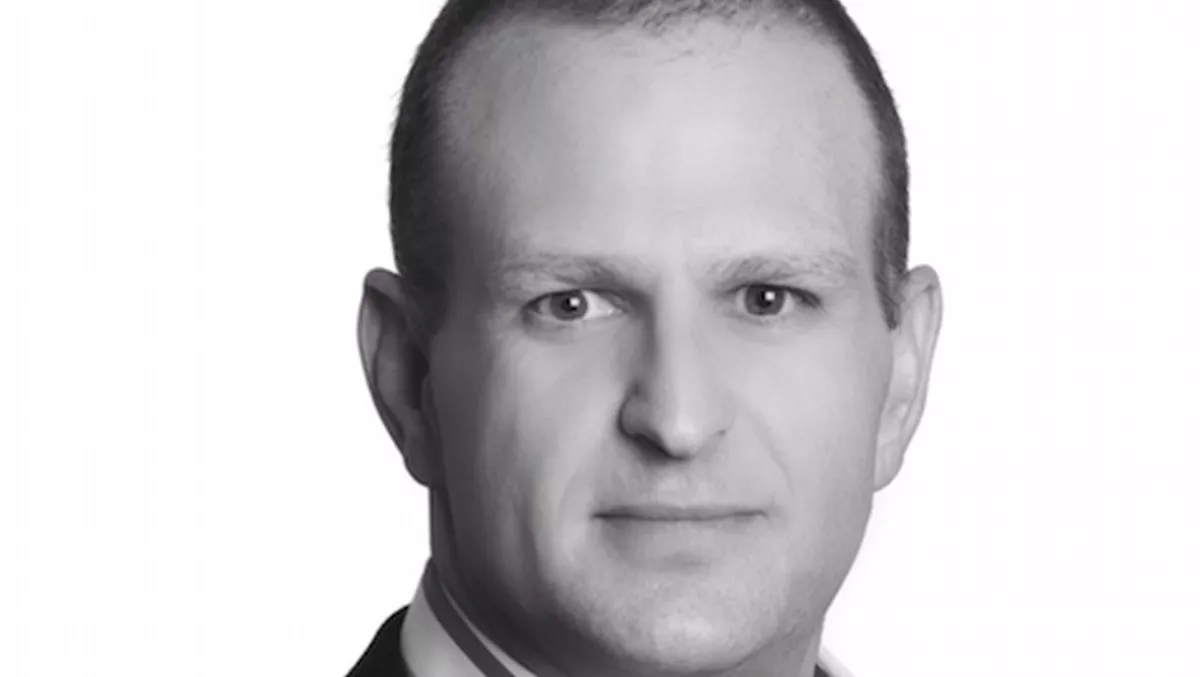 Exclusive: Westcon-Comstor serves up SMB 'business in a box' - and AWS margins
FYI, this story is more than a year old
Westcon-Comstor is offering resellers an SMB 'business in a box' option on the back of its work with Maestrano, with the distie saying its work with Maestrano will become 'the foundation of SMB in the entire APAC region within the next few years'.
Darryl Grauman, Westcon-Comstor APAC vice president of cloud and services, says the two companies worked together 'undercover' for two years prior to the August addition of Maestrano to BlueSky.
Maestrano is an Australasian software-as-a-service startup, whose service synchronises data from leading business apps.
The BlueSky Maestrano offering enables customers to use a single sign-on for multiple SaaS offerings, with the offerings able to share information.
"The problem with SaaS is you buy your CRM application from one person and your job costing from someone else, your invoicing solution from someone else and your email and general ledger and marketing solutions – and the problem is none of them talk to each other," Grauman says.
"What we have done with the boys at Maestrano is say let's onboard a whole bunch of these SaaS application as lego blocks and let's provide a single sign-on for all the applications.
"Then we've made them talk to each other. So when I close an opportunity in my CRM system it should automatically create a job in my job costing system, and when I finish a job it should automatically create an invoice in my invoicing system."
Rather than setting up each application separately, Grauman says applications can read from one set of corporate information to provide pre-setup applications.
Grauman says BlueSky resellers can currently use 85 applications as building blocks to create solutions for the specific verticals they want to represent. By year end more than 100 software applications are expected to be available.
"They could have a set of applications for the building industry, or those with small marketing businesses, or those who have a plumbing or electrical businesses, and offer these as full SMB business in a box," Grauman says.
The offering also includes a dashboard which enables users to look at their entire business from multiple angles, including finance, HR, and sales perspectives.
"I've got all of these widgets I can put in so I can understand my business at a glance.
"This is the next evolution. We're ready for the SaaS stage."
The distributor is currently working with pilot partners, including one organisation specifically targeting startups. Training for the offering, which is available now for resellers, is also 'on its way', with Grauman saying the next six months will be about education and 'market conditioning'.
"Slowly but surely we are introducing it to the reseller communities, to the tier two partners who are facing a revenue threat from customers moving directly to SaaS."
Grauman says for resellers the SaaS market is 'very different'.
"Resellers are used to selling the infrastructure that powers the applications. They've moved into the whole platform-as-a-service for things like Office 365 and Symantec Email Protect and endpoint protection.
"But now they're making the move to SaaS and understanding the market and all the building blocks that would make up a business in a box for certain verticals."
Grauman says a number of non-traditional resellers – including organisations in the finance and loyalty sectors – have already approached Westcon-Comstor.
"They're saying this would be a good addition for their organisations," he says.
"They are saying people trust them with their business or have their business registered with them, so it would be a great value add.
"Which moves it away from our traditional resellers market. Everyone is getting their heads around that shift as well."
AWS gets margins
Westcon-Comstor has also recently started offering resellers margins for certain applications bought via the Amazon marketplace.
"A few months back when people were buying, say a firewall or a storage appliance or piece of software out of thw AWS marketplace, nobody got any margin for that," he says.
"It was a zero margin activity if you were going to buy it as a consumption based product.
"Yes there was the ability to BYO licensing, and a lot of people have moved towards that, but if you wanted to buy it consumption-based, resellers were seeing no revenue."
Grauman says Westcon is the only company in New Zealand able to offer its resellers a margin on a set of applications coming from the marketplace.
"The list is growing. There are 19 right now, some of which are our traditional vendors, some of which are new vendors."
The margin ability was introduced 'very, very quietly' in August, with little fanfare as the distributor worked first to ensure its transactional capability around it was 'bulletproof'.
"Now that it is, it's all available on our website."
Grauman says the offering 'smooths the path' for resellers' customers.
"To put things into AWS they had to have a transaction which was part opex, part capex. Now they're able to smooth things across and give them an opex based solution period – a pay as you consume solution across everything."
Grauman says the AWS business is 'significant' for the distributor.
"It is turning into a significant portion of our revenue. We're very happy," he says.
"Over the last 24 months our quarter on quarter growth across ANZ has been in double and sometimes triple digits and shows no sign of slowing down."
BlueSky, including the AWS component, has just been launched in Singapore and Indonesia with 'exponential growth rates there as well'.
The business apps marketplace and Maestrano will launch in Singapore and Indonesia in November.
Related stories
Top stories