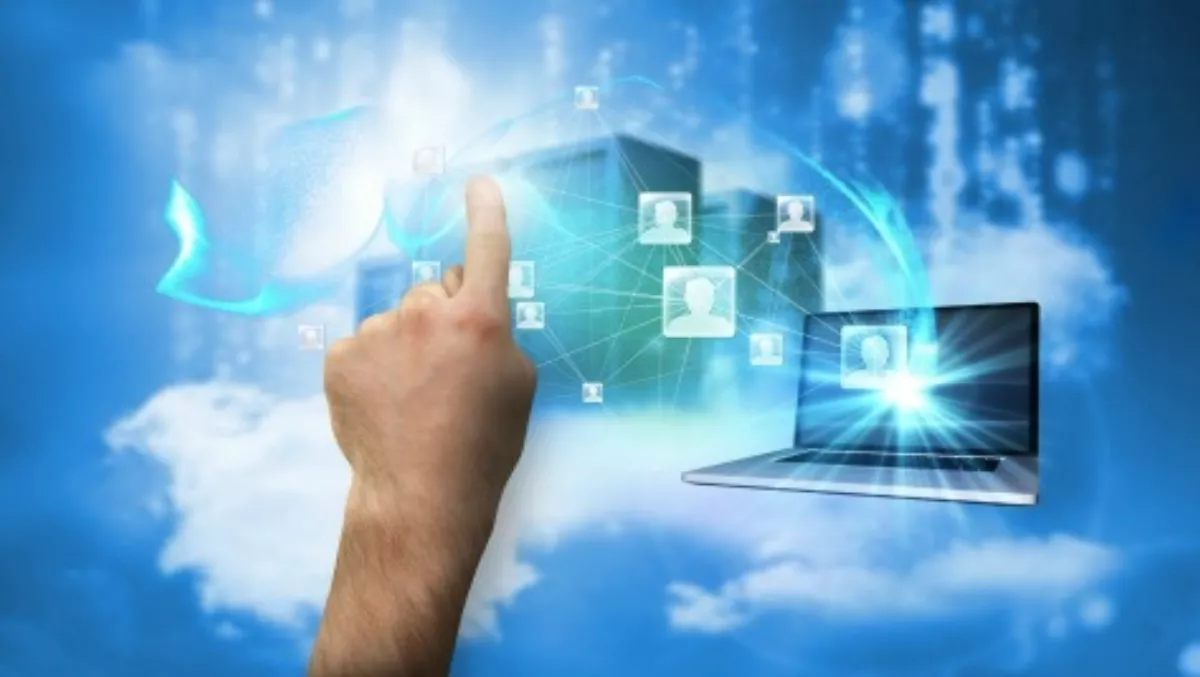 exeed's IaaS offering: Giving resellers an immediate ROI
FYI, this story is more than a year old
When IT services company BlueBerryIT was offered the opportunity to get an immediate return on investment with a required hardware upgrade for its existing hosted offerings, it was too good an offer to refuse.
The South Island HP reseller and cloud provider had been an exeed partner for a number of years and had turned to the distributor for help when it was facing an expensive hardware upgrade.
Richard Butler, BlueBerryIT technical director, says the company – whose offerings include Office 365 services – had been experiencing ongoing issues with the service provider housing its HP hardware, servers and switching gear.
"We were thinking about whether we were best housing this ourselves, or finding someone else who could do it for us," Butler says.
Fortuitously, exeed was just setting up its Mycloudstore infrastructure-as-a-service offering.
Simon Tabrum, exeed cloud business development manager, says the two companies looked at the return on investment for BlueBerryIT in having its servers provisioned and managed through Mycloudstore's infrastructure-as-a-service-offering, which is managed by HP.
"We ran through a few calculations and the return for BlueBerryIT if we hosted all of the environment for him in our cloud was immediate, versus what Richard worked out would be about 18 months to get a return back if they bought the hardware," Tabrum says.
With around $120,000 worth of kit involved, Tabrum says leasing the equipment, as many managed service providers do, would have amounted to around $4000 a month in costs for three years.
"BlueBerryIT had a set price they were charging each customer and the pricing we put in front of Richard under the Mycloudstore environment was actually cheaper than what he was charging his customers anyway.
"So he immediately started making margin on the solution without having to recoup the $4000/month he would have had to pay on a lease," Tabrum says.
exeed's Mycloudstore offers resellers both margins and commissions – something that's proving a big winner for exeed customers, including BlueBerryIT.
"On average, it's a 20% margin available to the reseller," Tabrum says. "That's a lot more than they would make selling hardware, and the key thing is it's an annuity stream, so they're getting 20% every month that the customer is consuming the service."
Tabrum says Mycloudstore's offering is set up so 'our infrastructure is effectively just an operating system provided out of the cloud. It's not a big pool of compute like a lot of the overseas players'.
"So the reseller can still layer a managed service over the top."
For BlueBerryIT the payoff has been significant and stretches beyond financial.
As well as a reduction in capital expenditure, the end-to-end managed IaaS solution has 'massively' reduced the business and technical risk, Butler says.
"It gives us peace of mind, knowing that there is a company like HP looking after it."
And it's not just BlueBerryIT who are happy with the move to exeed Mycloudstore's IaaS service.
"All of our customers were supportive of the move," Butler says.
"They, at the end of the day, were the ones affected by the outages we had had[which occurred while BlueBerryIT's servers were hosted at another data center], and in fact a few of them had made rumbling that if we couldn't get control over this then they were going to have to think about doing something else.
"So the move to exeed's HP IaaS was partially customer driven," Butler says, adding that since making the move, the company hasn't experienced any outages at all
He says the migration itself was painless, with exeed and HP Enterprise Services teaming up to provide the physical to virtual transformation.
"The migration services were brilliant," Butler says. "The communication was great, the provisioning was great and it was done in a timely matter."
Adds Tabrum: "It as a pretty straightforward migration for us in that we were just moving workloads from one data center to another, but there is the underlying architecture around the networking and the transfer of the customer's data and it all being highly secure. That's the skillset the HP Enterprise Services guys bought to the table."
Tabrum says having the HP name behind the exeed Mycloudstore offering can also make it easier for resellers to onsell the service.
Tabrum, whose role as exeed cloud business development manager was formalised on 01 July, says there is still a common misconception that cloud costs a lot if it's in New Zealand and that resellers can't make much money out of it.
"There is a really good annuity stream available on cloud services," he says.
"What we have proven with BlueBerryIT, and other partners as well, is that there are some really good margins available and we will work with resellers all the way to help them into cloud services.
"It's not just about 'here's the price file' for us. I work with a number of resellers now around the whole value proposition for them as a business as well as what it means for their customers."
As for BlueBerryIT, Butler says: "Overall, the smoothness of the experience was so much more than I could ever have dreamed of. It was really straightforward and simple."
So perhaps it's no surprise that Tabrum says simply: "We're getting some really good traction with our cloud business."
Related stories
Top stories