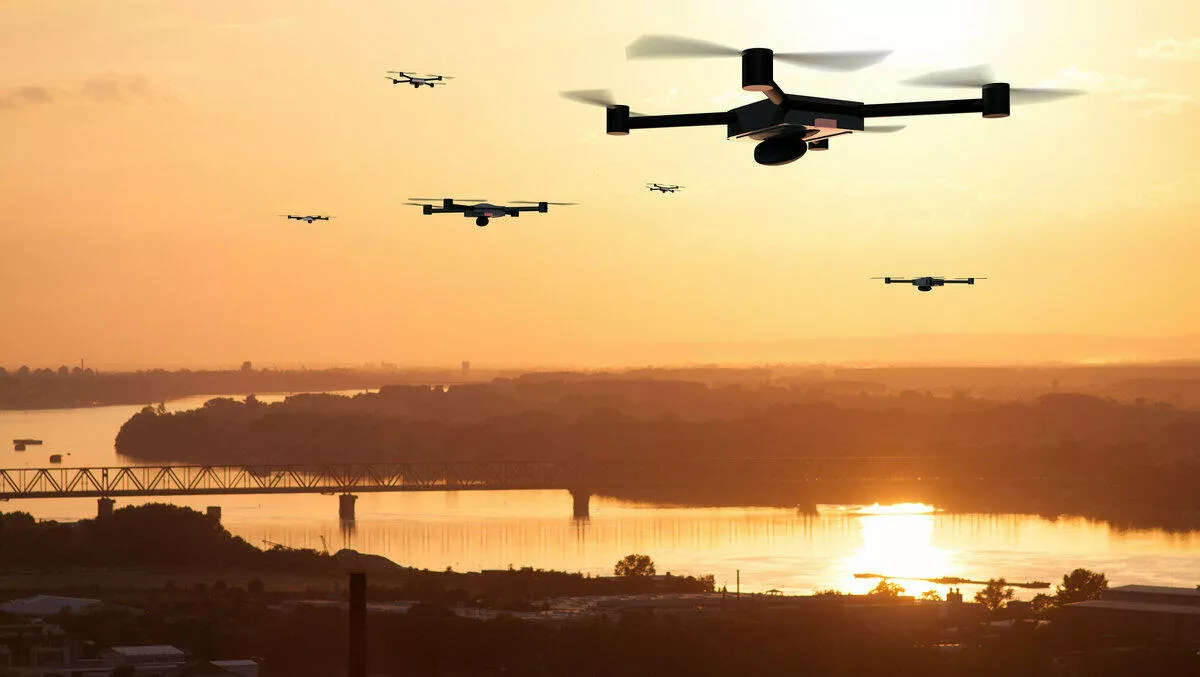 Explosive drone market represents new business opportunities
FYI, this story is more than a year old
Strong global investment into drones is resulting in new business use cases emerging within the market, as well as potential regulatory changes, according to new research from CompTIA.
According to the Drone Industry Insights, the global market for drone technologies will reach US$43.1 billion by 2024, which is up from $14.1 billion in 2018.
Furthermore, until recently, use cases for drones have been closely tied to military and recreational applications with little consideration for the way these technologies could be used in the business community. However, this is shifting as revenue and profit opportunities increase.
Channel Dynamics cofounder and director, and CompTIA director ANZ Channel Community, Moheb Moses says, "With commercial drone services taking on an expanding role in the business world, companies are examining how best to use unmanned vehicle systems to deliver even more value and productivity."
"There is potentially a significant untapped market potential for drone manufacturers, drone solution providers (DSPs), managed service providers (MSPs), distributors, operators, and others in the drone ecosystem.
"At the same time, customers are taking a fresh look at their use of drones, including how they access drone services and the capabilities, and the expertise they expect from their partners and providers," says Moses.
CompTIA's drone insights research, which explores the latest adoption and usage trends as well as key business challenges and prospects for this technology, found four key trends.
These were: business value is on the rise, the tech segment is ripe for partnerships, there may be market growth obstacles, and there is a skills gap which presents its own challenges and opportunities.
Business value on the rise: Appreciation for drone technology is increasing, as is its real-world benefits for a growing number of vertical markets, CompTIA finds. User needs are continuing to shift, and engagement demands and support requirements for third-party providers is rising as organisations look for larger partners with higher capabilities, including data analytics, broad-based IT expertise, software development proficiencies, and cybersecurity skills.
A tech segment ripe for partnerships: Many organisations work with outside professionals to provide, design, build, manage, or secure their drone platforms and related activities. Drone providers may also team up with other professionals to fulfil specific customer requirements, including pilots, software developers, and data analytics specialists, according to the company.
Watch for market growth obstacles: Limitations imposed by government regulations are a major concern for drone operators and those who develop and support these emerging technologies. Other potential inhibitors to growth include conflicts with hobbyists and unlicensed operators, shrinking margins, automation, and organisations hiring and developing in-house staff to replace pilots, solution providers, and other drone experts.
The skills gap presents challenges and opportunities: As with any thriving market, it can be difficult finding talent to fill drone-related jobs. Innovation is rapidly outpacing training, and the lack of qualified personnel can stifle growth opportunities for providers as well as suppliers. Companies that succeed in recruitment and training in this area have a greater chance of growing sales and profits, CompTIA says.
CompTIA senior vice president for industry outreach, Annette Taber, says, "Drone providers must pay close attention to the shifting wants and needs of their customers. As the market matures, more businesses will view drones as devices on the network that must adhere to security, data, and operational protocols."
Related stories
Top stories