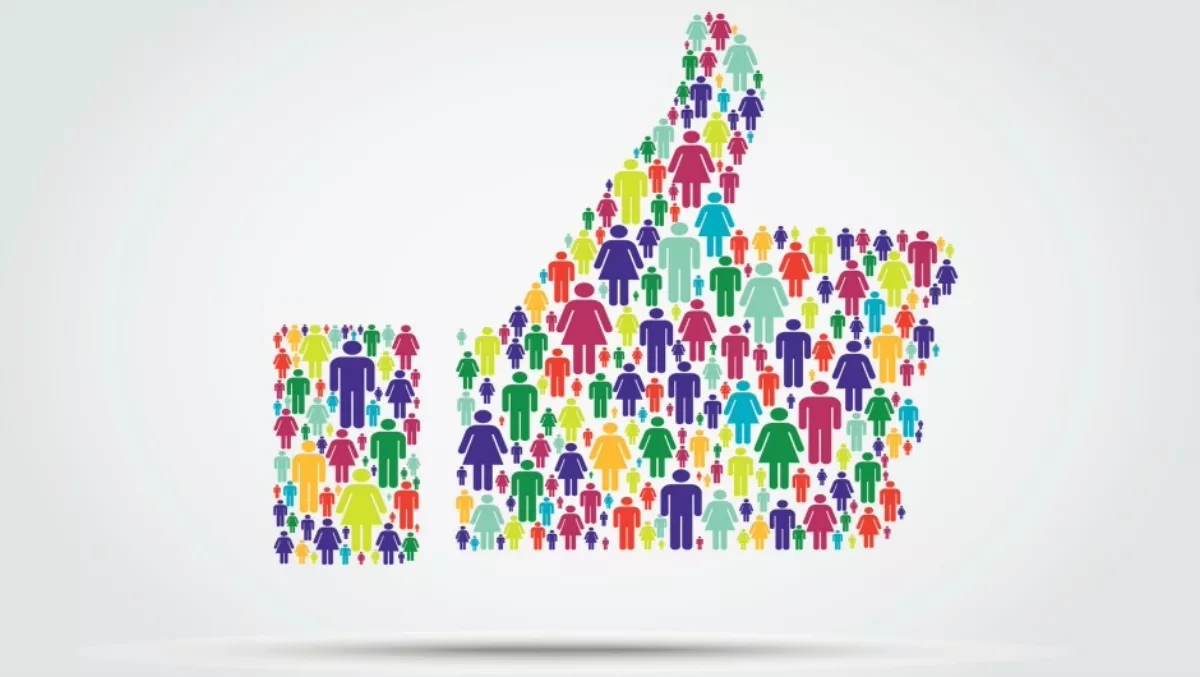 Facebook CIO says Microsoft 'got cool again'
FYI, this story is more than a year old
Microsoft used day two of its Worldwide Partner Conference (WPC) to focus on announcements related to its enterprise business: Azure SQL Data Warehouse is now generally available; Windows Server 2016 and Systems Center 2016 will be released this fall; and enterprise customers get new subscription options for Windows 10 and Surface devices. But it was the Office 365 case study that surprised many onlookers, with Facebook CIO Timothy Campos declaring that Microsoft had got its mojo back and was now "cool again.
Facebook's workforce expects to use the latest, most innovative technology
With Facebook at Work (an enterprise social networking product) poised to enter the market, it was a surprise to see the company's CIO on stage extolling the virtues of Office 365. Facebook has a workforce of 13,000 employees spread across 30 countries, and their mission is to accomplish as much as possible each and every day.
Campos defined Facebook's company culture by the way it gets things done, highlighted by one of its mottos, "be bold and move fast." Unlike most enterprises, Facebook doesn't presume to know what employees need to use to do their job, so it generally lets staff figure out what works best for them. After all, these are some of the brightest minds in the industry, so they should know.
Facebook is a big data company, so information security management is of prime importance. But information of any kind is of no use if employees can't access it in a secure, fast, and reliable manner from any authorised device. Managing employee mobility is a challenge for Facebook just like every other company, and while there are freedoms and privileges, employees can only access Facebook information from devices that are managed by the company.
Mobile device management products and enterprise mobility management solutions enable IT departments to control the use of device endpoints by employees in highly flexible ways, supported by policies geared to employee roles, application privileges, and information rights. But the protection of corporate data assets and business applications requires a range of layered threat detection systems, and Facebook has confidence in Microsoft meeting and addressing the advanced security threats of today and, more importantly, of the future. Campos didn't mention Windows 10 during his presentation, but like most enterprises, Facebook will surely be evaluating Windows Defender Advanced Threat Protection (WDATP), with features such as Credential Guard, Device Guard, Windows Hello, and Enterprise Data Protection.
As knowledge workers, Facebook employees spend over four hours a day in collaboration systems and work in a deep data environment. In terms of lightening the cognitive load, Facebook's CIO called out Delve, Clutter, and the Microsoft Graph. These tools and technologies are built into Office 365, and help employees cut through the noise and get to the most relevant information, spending more time working with it and less time searching for it.
As with most high-tech firms, Facebook's workforce expects to use the latest, most innovative technology, and company demographics mean that employees aren't totally reliant on corporate email as a means of doing business. Indeed, Facebook has been using a homegrown enterprise social networking system internally for quite some time, and is about to bring this to market as a commercial product known as Facebook at Work. But email isn't going away anytime soon, and Facebook wants to partner with industry leaders, which means Microsoft and Office 365.