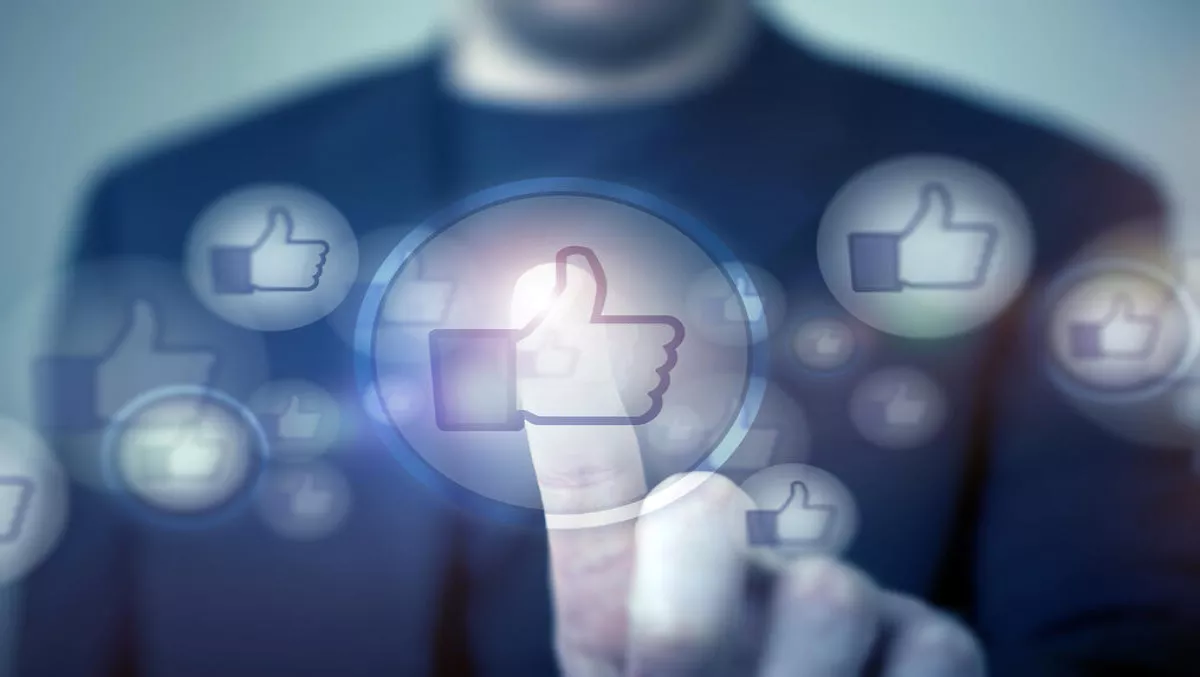 Ovum: Microsoft isn't the only vendor threatened by the imminent arrival of Facebook at Work
FYI, this story is more than a year old
Microsoft and LinkedIn have entered into a definitive agreement under which Microsoft will acquire LinkedIn for $26.2bn. LinkedIn has 433 million members across 200 countries and territories, and reports 7 million active job listings.
But with active monthly users hovering around the 25% mark, and less than 1% of members paying for premium services, the company must look to its talent management solutions and sponsored media updates for revenue growth.
The $26.2bn price tag suggests that LinkedIn had other major suitors, but Microsoft clearly felt it was a price worth paying.
The deal represents new market opportunities for both companies, but perhaps more importantly for Microsoft, it bolsters the company's position against the imminent arrival of Facebook at Work.
$26.2bn is a huge amount of money to pay for a job listings site and a paid subscriber base of only 2 million users. But it signifies what's at stake here: Microsoft's hold on the multibillion-dollar business user software market.
In a joint presentation to investors, Microsoft CEO Satya Nadella and LinkedIn CEO Jeff Weiner talked about the opportunities that the acquisition will bring to both companies and to their joint customers, including business professionals, pre-professionals (i.e. students), companies, and universities.
Microsoft clearly believes that LinkedIn will enhance the value of its cloud services, Office 365 and Dynamics, and that these in turn will enhance the value of LinkedIn's talent management solutions.
Underpinning the value proposition of the acquisition is the union of business relationship data. Between them, these two companies store and surface a great deal of the information that business professionals use on a daily basis: Microsoft holds the corporate graph (internal connections, associations, and areas of interest/practice), and likewise LinkedIn holds the professional graph.
By uniting these two interconnecting networks through the individual, Microsoft hopes to form an "economic graph" that offers value that is greater than the sum of its parts.
If this can be accomplished, and can be proven to offer tangible business benefits, then, in theory, individuals and/or organisations will be willing to pay for services and solutions in some shape or form.
This is Satya Nadella's second billion-dollar acquisition since he became Microsoft CEO in February 2014. In November 2014, he gave the go-ahead for the $2.5bn acquisition of Mojang, the studio that created Minecraft.
Nadella and his team have received plenty of praise for the way this particular acquisition was handled (even though they didn't get the principals) and the subsequent management of the Minecraft brand, and it would appear that the same approach will be taken with LinkedIn.
Nadella informed investors that Jeff Weiner would remain CEO of the company, and that "LinkedIn will retain its distinct brand, culture, and independence."
At $196 per share, Microsoft has agreed to pay LinkedIn a 50% premium relative to where shares were trading before the announcement, making this the largest acquisition of the year so far.
This is somewhat at odds with Wall Street's assessment of LinkedIn's prospects, which, earlier in the year, resulted in the stock price plummeting when the company's guidance didn't meet expectations.
LinkedIn's first-quarter earnings report showed strong year-over-year growth for its "talent solutions" business, but only a tiny fraction (0.5%) of LinkedIn members are paid subscribers.
So why the price hike? Could it be that the imminent arrival of Facebook at Work has Microsoft and other players in the productivity, CRM, and talent management solutions market quaking in their boots? It would appear to be so, and not without good reason.
Facebook at Work is the new kid on the block right now, but if it takes hold and spreads throughout the workplace as it has other parts of society, then it could quickly change the face of several enterprise software segments.
Workplace communication and collaboration are already in Facebook's sights, but providers of customer/partner/supplier/employee relationship management products should take heed, as these are intrinsically people-centric networks too.
Article by Richard Edwards, Research Analyst at Ovum
Related stories
Top stories