Partner content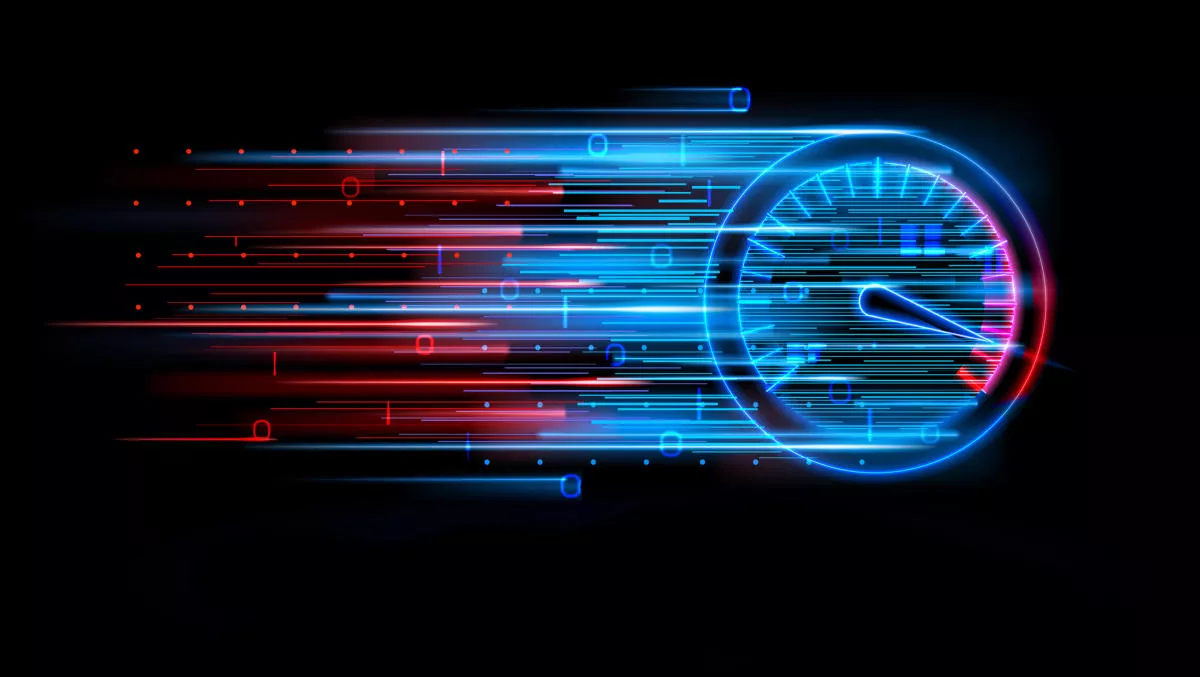 Fast track your digital transformation with dynamic security services from Fortinet
FYI, this story is more than a year old
Jon McGettigan, Fortinet A/NZ Regional Director, explains how enterprises can speed up their network service delivery programmes by embracing Fortinet's dynamic security services.
Today's distributed networks are anything but static. More services, more access, more 'edges' (ie users, devices, apps), more data and, unfortunately, more risk. All happening at breakneck speed. This is digital transformation in action.
Your challenge is to embrace the promise of digital transformation – the ability to roll out new network services quickly and easily – without compromising security.
Scalability and security at speed
Your network operations centre (NOC) is responsible for deploying new network services on demand. Sales wants customer-facing web apps. Management wants enhanced network access. And analysts want more visibility and metrics for reporting and compliance. And they want them now. Not a problem, business as usual.
But, of course, these network services have to be secured. Anytime your NOC rolls out a new network service your Security Operations Centre (SOC) has to roll out a security service in parallel. A new web app? You'll need a web application firewall. A virtual domain in a cloud-based host? You'll need a virtual firewall. Secure network access for branch offices? Secure SD-WAN can protect users and your network. More mobile access? Endpoint protection with zero trust secures mobile devices on- and off-line.
Network and security services are complementary. One without the other impacts productivity and business continuity. Enterprise NOCs can roll out new network services quickly and easily. Your SOC needs to keep pace and secure these services at speed by embracing a comprehensive Security Fabric from Fortinet.
Security the only constant in a hyperscaling network
Network cores, perimeters and edges are a disparate group. Servers from one vendor, mobile devices from another. Operating systems and applications are the same. Multiple clouds from multiple hosts are the norm. Smart NOCs have integrated all of these network services into a coherent whole. Further, NOCs have developed business processes to manage and maintain them whilst providing scalability to support digital transformation.
You need to give your SOC the same tools to deploy security services when and where required and monitor and manage them in near real time. These tools need to support automation so that SOC staff can configure their security services for automatic updates, streamlined service roll-outs and real-time alerts. And your security services need to employ automated intelligence to identify previously unknown threats before they cause significant damage.
A Security Fabric to support all your NOC initiatives
The most appropriate strategy to fully protect rapidly evolving network services is to standardise your security operations with a Security Fabric that is broad enough to cover all NOC initiatives. It needs to be automated for rapid deployments. And it needs to constantly be refreshed with the very latest threat intelligence, new security services and even more automation. This is the Fortinet promise.
Fortinet's comprehensive unified Security Fabric Services are available from a network of Authorised Partners across A/NZ as appliances, virtual appliances and cloud-based or managed services. Fortinet's Security Fabric is backed by the global constellation of FortiGuard Labs to ensure that your defences are always updated with the very latest threat intelligence. And Fortinet's commitment to research and development mean that, regardless of which way your network evolves, Fortinet will be right there with the fully-integrated security services to protect it.
About the author
Jon McGettigan is Fortinet's Australia, New Zealand & Pacific Islands Regional Director. As such, he is responsible for driving Fortinet's continued expansion in the region through building and maintaining relationships with businesses, partners and staff. As a senior executive, he understands the risks, motivations and opportunities that face IT managers as they transform their networks into 21st-century revenue centres.
About Fortinet
Fortinet (NASDAQ: FTNT) secures the largest enterprises, service providers and government organisations around the world. Fortinet empowers its customers with intelligent, seamless protection across the expanding attack surface and the power to take on ever-increasing performance requirements of the borderless network - today and into the future. Only the Fortinet Security Fabric architecture can deliver security without compromise to address the most critical security challenges, whether in networked, application, cloud or mobile environments. Fortinet ranks #1 in the most security appliances shipped worldwide and more than 375,000 customers trust Fortinet to protect their businesses. Learn more at the Fortinet website, the Fortinet Blog, or FortiGuard Labs.
Related stories
Top stories