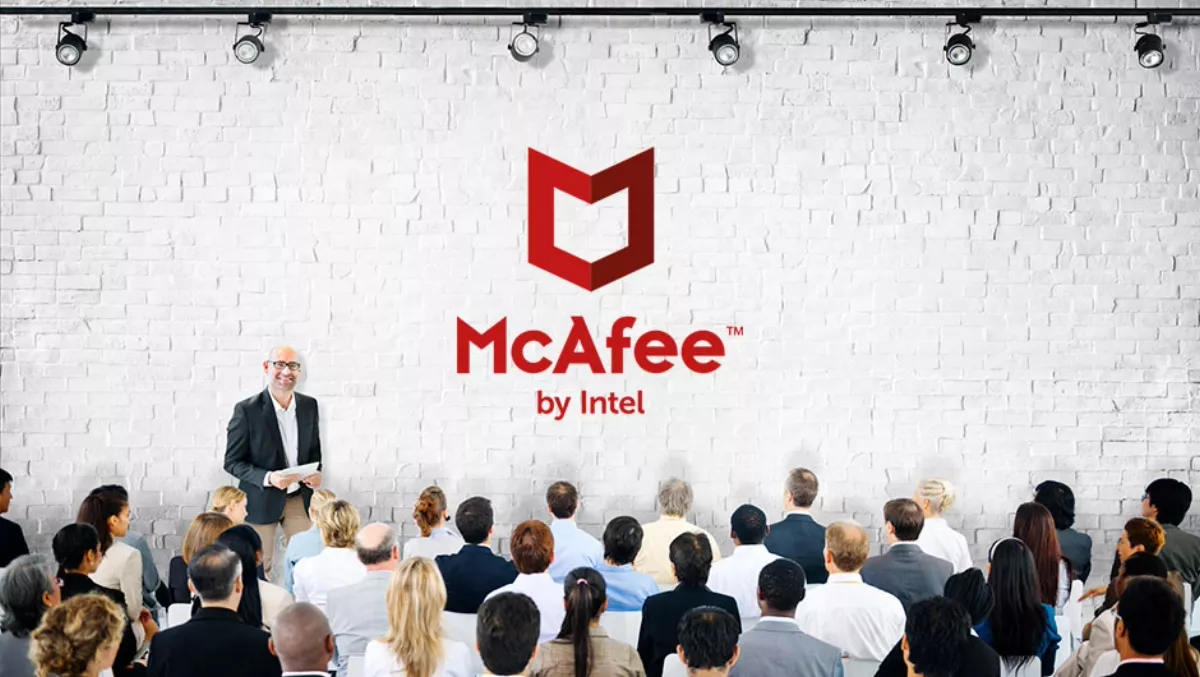 Faster rebates and opportunities in global McAfee channel change
FYI, this story is more than a year old
Richard Steranka, the vice president for global channel operations at Intel Security, has the unenviable task of guiding his channel partners through the transition from being branded as Intel Security to McAfee.
The new branding and company spin-off, announced by Intel Security's general manager Chris Young, recognises that the McAfee brand still has strong value and that Intel Security was somewhat stifled within the broader Intel family.
Steranka says "I would argue we never succeeded at quite getting people to stop thinking about McAfee and start thinking about Intel Security. Intel is a very powerful brand, but it represents a different space".
The strength of the McAfee brand, which not only survived six years inside Intel but also the various exploits of the company's founder John McAfee, is born out by resellers and partners says Steranka, noting that there is significant enthusiasm for the brand change in the channel community.
"They no longer have to explain Intel Security, saying it used to be McAfee".
From a technology point of view, Steranka says the initial merger made a lot of sense as Intel looked to solve security challenges by employing both software, which they acquired from McAfee, and silicon through their own expertise. While that was quite successful, he says the benefit of the new branding and company spin-off means they can operate with a singular focus on security.
Steranka says it's important to note the new company won't be going back to being like the "old McAfee".
"We've changed a lot since being acquired by Intel. We're not going to be like the old company, and we're not going to be like Intel Security bound by a company multiple interests in a lot of different areas and having to prioritise between those businesses. Every decision we can make will be with a singular purpose around security".
For the channel, Steranka says the company embarked on updating their program over a year ago – not in preparation for the branding change and spin-off but because there was a demand for it. With the market shifting towards new product consumption models, Steranka says there was a need to make things as the old program was biased towards channel partners with the largest sales volumes.
"We lacked the skill set in selling across our whole portfolio. We had good depth in end-point but not across the rest of the platform. And we lacked a lot of service delivery capabilities," he says.
The program is deigned to motivate partners to gain expertise in the entire McAfee portfolio, rather than focus solely on a single product segment. However, as the company has open distribution, Steranka says partners won't be dropped if they don't achieve certification across the entire product range.
That includes service delivery capability as well as traditional product-focussed sales.
A significant element of the new partner program is a commitment to improved profitability for everyone engaged in the program with a new Platinum rebate structure recently announced.
"Our goals were to make it more profitable for partners and have more interactions with them so they could understand where they were in their quarterly progression".
Among the key elements of the revised program, rebate payments will start to be paid out at 80% of the sales quotas rather than at 100%. In addition, overachievement will be rewarded at a greater rate. At 150% of the quota, partners will get an 8% rebate against the entire booking for the period and caps have been removed.
The removal of the cap ensures partners won't hold big deals back so they can report them in a following quarter.
"The sky's the limit in what they can do," says Steranka. "It's simpler to understand, there's more money in it for partners, and ultimately they've got better tools".
Steranka noted that the Australian market was showing strong growth in the Managed Security Service Provider space – in excess of what he's seeing in other global markets.
One of the announcements to come from this year's Intel Focus event was the availability of broad access to the McAfee Data Exchange Layer (DXL). When DXL was announced last year, it was positioned as a way for various Intel Security products to interact. Now, third parties can more easily integrate their solutions with McAfee using the newly-opened platform.
For channel partners, this means they can create bespoke solutions from multiple vendors that integrate with McAfee solutions.
"That lowers the barrier, and ultimately for partners gives the opportunity for them to add their own value-add and intellectual property, especially for Managed Security Service Providers where they can do orchestration, write scripts to manage specific threat defences – automation is the way to solve resource issues," Steranka says
Related stories
Top stories