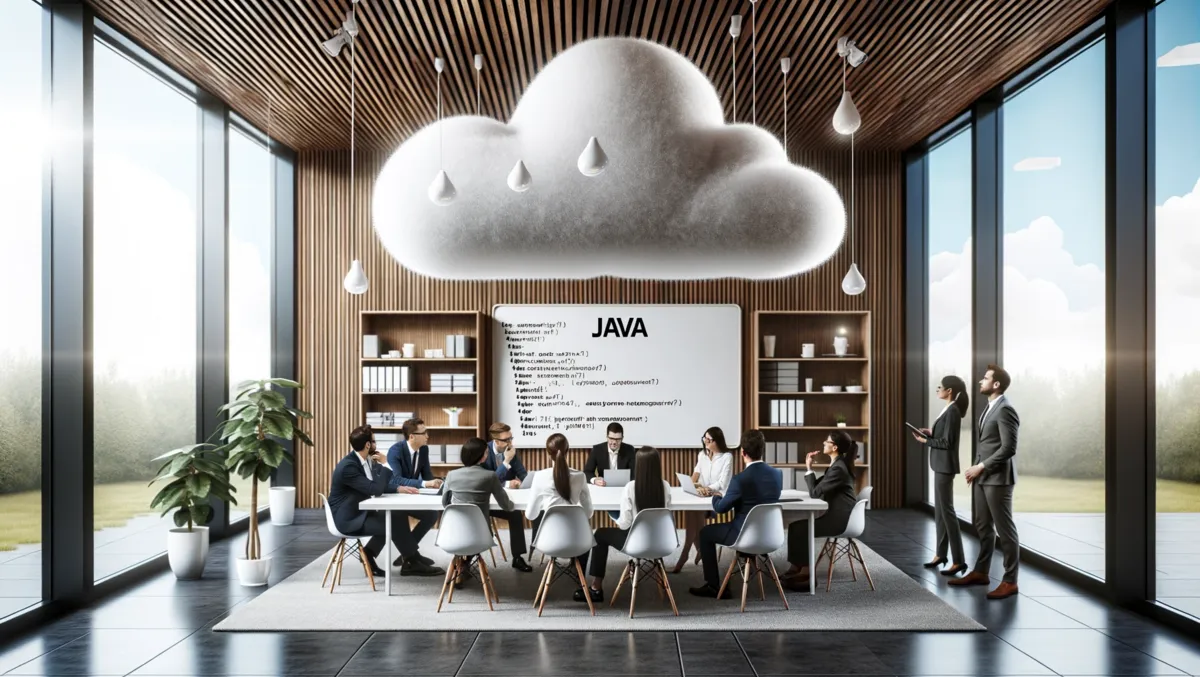 First Azul State of Java survey reveals Java's crucial role in tech industry
Wed, 25th Oct 2023
By Sean Mitchell, Publisher
The first annual Azul State of Java Survey & Report was released today by Azul, the only company solely dedicated to Java. The report, featuring responses from over 2,000 global Java users, lays bare pivotal insights into how Java retains its relevance in today's ever-evolving tech environment and the consequent impacts on enterprises of varied sizes. Key areas it explores include Java adoption trends, the influence of Oracle's recent Java pricing amendment, migration of Java apps to the cloud, and the optimisation of cloud costs related to prevalent security vulnerabilities and exposures (CVEs)
Azul's comprehensive report reveals that a staggering 98% of businesses surveyed utilise Java in their software applications or infrastructure, with 57% asserting that Java is the central pillar of most of their applications. Furthermore, considering Java-based frameworks, libraries and other languages that use the Java Virtual Machine (JVM), it is clear that Java remains a fundamental component of contemporary enterprises.
Significant licensing/pricing changes by Oracle, the fourth in as many years, have caused concern among businesses, with 82% of respondents using Oracle Java expressing apprehension. These changes saw Oracle Java's cost switched from being based on the number of processors used by Java applications to the total number of employees and contractors in the organisation. Consequently, over 70% of respondents reported exploring open-source alternatives such as OpenJDK. Nevertheless, Oracle continues to hold a considerable stake in the Java market, with 42% of respondents claiming they still utilise at least one instance of Oracle Java. However, 74% of those organisations stated they also use a JDK from at least one OpenJDK provider, and about 60% have chosen OpenJDK over Oracle Java SE.
The role of Java in cloud cost optimisation is another significant aspect. The survey shows that about 90% of businesses employ Java in some form of a cloud environment, be it public (48%), private (47%) or hybrid (40%). Therefore, Java's role in managing cloud costs is paramount. About 70% of companies admit to paying for unused cloud capacity, a telltale sign of resource overprovisioning. To address this, 46% of businesses are using a high-performance Java platform to utilise cloud resources more efficiently.
The pervasive security impact on organisations due to vulnerabilities in Java applications, particularly the Log4Shell vulnerability, is another key finding. Almost 80% of respondents reported being affected by Log4Shell, with almost half echoing the additional time required by their engineering teams to tackle this vulnerability and 30% impacted by attempted exploits of the vulnerability. Unsurprisingly, third-party and open-source applications and libraries ranked highly as sources of security concerns.
Azul's co-founder and CEO, Scott Sellers, noted, "Java's enduring prominence and role in enabling enterprises to thrive is undeniable, and high-performance JVMs are playing a pivotal role in meeting application service levels and cloud cost optimisation. Our sole focus is to champion this trust, ensuring that organisations of all sizes can continue to innovate, optimise and grow with the best Java solutions and strategies."