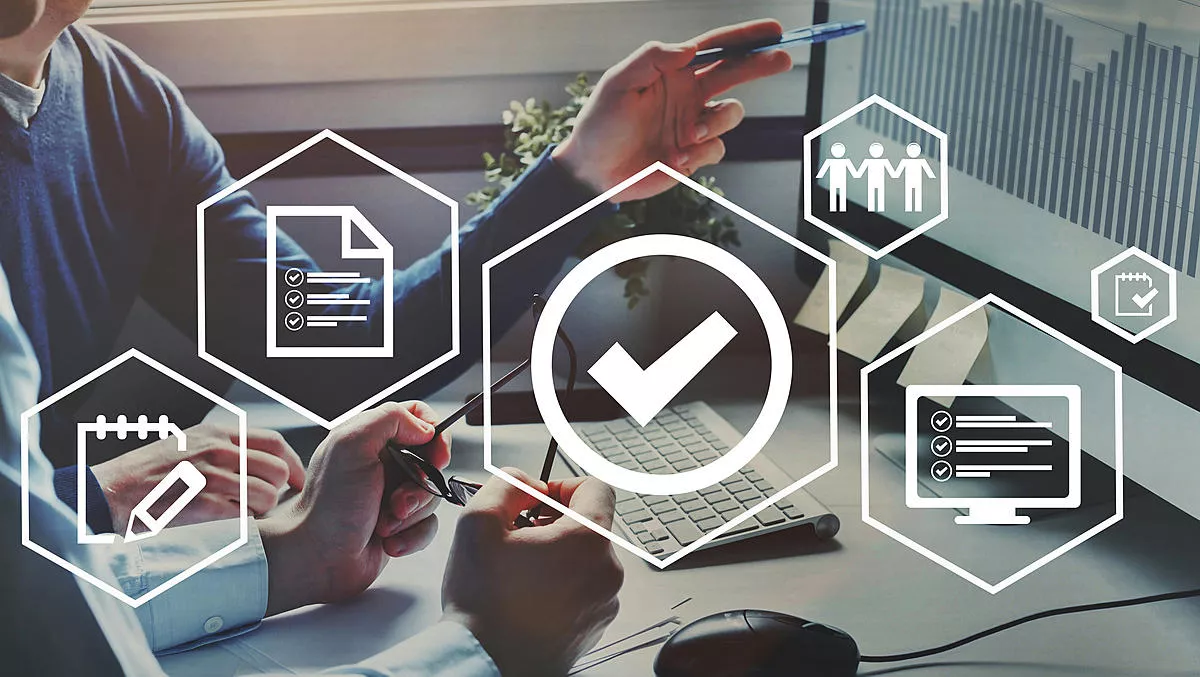 Forrester's guide to staying savvy in the world of COVID-19
FYI, this story is more than a year old
Forrester has released a round-up of advice related to the COVID-19 outbreak.
The market research and analytics company has been keeping close tabs on the impact of the pandemic across the technology sector and released a series of blog posts describing ways to stay on top of remote working, charting business outlook, and providing quality customer experience (CX).
Remote Working
Forrester security and risk principal analyst Chase Cunningham provides advice on best practices for keeping a work-from-home employee connection secure.
"Malicious attackers will look for new ways to access companies' data, even during a pandemic," he explains.
"The odds are employees are remote working with their own devices at least in some manner and operating outside protected infrastructure, whether or not the firm issued the device."
In order to stay safe:
The right VPN client licenses need to be stocked up to support the surge in remote working.
Security professionals should use solutions that can check the "health" of external devices before allowed to connect into infrastructure.
Implement biometrics, such as touch-ID or face-ID: Forrester research data shows that consumers are interested in or already using biometrics to unlock their phones anyway.
Infrastructure and operations principal analyst Dave Bartoletti asks, 'Is the cloud actually ready for COVID-19?'
"Ongoing remote working is testing the capacity and availability of cloud-hosted apps and the public cloud platforms they rely on," he says.
"The good news is that public cloud was designed for massive scale and spiky demand. The three largest US-based global public clouds (AWS, Google Cloud, Microsoft Azure) have the experience and capacity to respond quickly to an influx of new home workers and digital business."
To ensure cloud can power companies and employees through the pandemic, companies will need to:
Evaluate the pandemic response plans of your critical remote work app providers.
Check-in regularly with your most important public cloud platform providers.
Don't panic about cloud capacity as the past decade of massive cloud build-outs has laid a strong foundation for the major cloud providers to handle the increased load from millions of home workers.
Tips for CIOs and tech vendor CEOs on charting the COVID-19 outlook
At this time when the COVID-19 pandemic has introduced massive uncertainties about the future, preparing tech budget plans and forecasts have become increasingly difficult.
CIOs principal analyst Andrew Bartels shares some tips and techniques in preparing tech market forecasts in this fast-changing environment.
Tip 1 – Use scenarios
"Right now, the best-case scenario assumes ... a peak in Q2 2020 and the resulting two-quarter recession being steep but an economic recovery starting in Q4 2020.
"A worst-case scenario assumes that the pandemic's public health impacts will last through 2020, (and) the recession would last for four quarters."
Tip 2 – Tap unconventional data sources
"For industry tech market projections, … I have started to use data from the U.S. Bureau of Labor Statistics … with adjustments, changes in employment can be used to predict changes in business revenues and output, which then can be used to make forecasts for what those industries will spend on technology goods and services."
Tip 3 – Use CIO rules of thumb
"Every CIO with any experience in weathering recessions has a playbook of what to do when the CEO says to cut tech budgets."
First, cut hardware spending. Second, pare back the new project portfolio. Third, review cloud application subscriptions. Fourth, renegotiate telecommunications agreements. Fifth, renegotiate outsourcing agreements. Sixth, lay off workers.
"Under the best-case scenario, we expect CIOs will go through step four. But under the worse-case scenarios, steps five and six will come into play."
Customer Experience
Customer experience principal analyst Rick Parrish offers three top tips for CX in the time of COVID-19.
"Get the emotion right for this moment – Contrary to what many companies think, the right emotion is not necessarily 'delight', It might be 'confidence' or 'trust', for example. Delight may be way off-key at a time like this. Emotions vary widely in nature, strength, and frequency. That's why you have to think about what spurs each emotion and what customers will do as a result of each one.

"Apply the peak-end rule, adjusted to the crisis – Two moments dominate people's memory of an experience: the most emotionally intense moment (the peak, whether positive or negative) and the end. If your CX lacks a significant natural peak, look for opportunities to create one that suits this time of crisis. If the experience already has a natural peak, hone it for maximum effect if it's appropriate and adjust it if not. In either case, be sure to end on an emotionally positive note that, again, is not tone-deaf in the context of a pandemic.

"Communicate more simply and clearly than ever – It's hard for people to focus when they're stressed so dense language annoys them and drives them away, even more so in the current situation. Clear communication drives trust throughout the customer lifecycle, and that's especially important now."
Related stories
Top stories