Partner content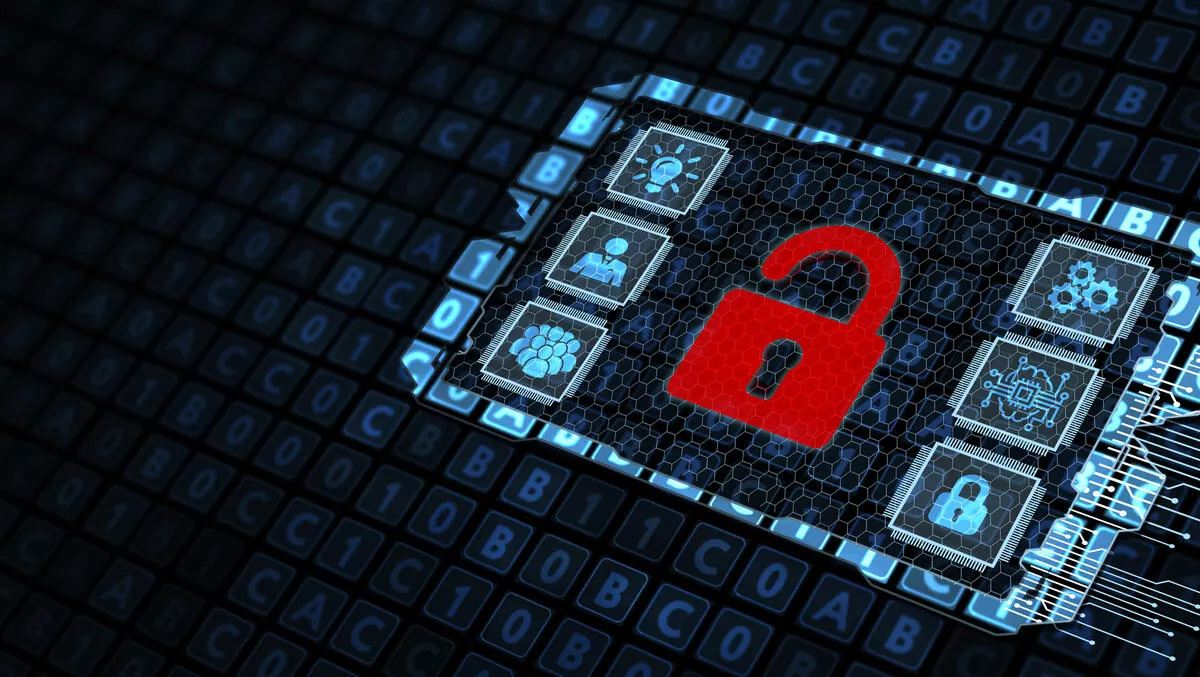 Fortinet: Migrating to a security-driven network
Jon McGettigan, Fortinet ANZ Regional Director, explains how you can secure your network services on an incremental basis via a mix of upgrades, enhancements and replacements of aging infrastructure. This approach reduces risk, enhances performance and simplifies management.
Deploying security-driven networking is not as overwhelming as you might expect. Every time you upgrade an existing network component or add more capabilities you can secure them with a complementary and fully interconnected security service from Fortinet. At the core, at every edge and into the cloud.
Constant renewal
Your network is in a state of constant renewal. Patches, upgrades, replacements, IT team turnover, different vendors, new services and ongoing testing. Most networks are heterogenous with a variety of models and brands and a hybrid topology based on data centers (internal or outsourced), edges and cloud-based services. They all work together in concert to provide the network services necessary to support your enterprise.
Consistent security is key
Yet heterogeneous security is problematic. Patching and upgrades to multiple security services can be time-consuming as each component will have different rules and procedures. Near-real time communications between them (a critical requirement to support SIEM – security information and event management – and SOAR – security orchestration, automation and response) is difficult to achieve. And any gaps or 'weak links' in your security profile can and will be exploited by sophisticated adversaries.
Aging infrastructure represents a pathway to secure networking
The most effective method of migrating to security-driven networking is to replace aging infrastructure with components that are pre-configured with built-in security. For instance, replacing your current firewall with a next-generation firewall adds internal segmentation capabilities inside your data center to help contain threats that might result from zero-day exploits.
You are not limited to hardware. You can add security services to your bespoke network services via APIs at any point along your DevOps pathway. You can deploy your security policies and protection via connectors to popular cloud providers such as AWS, Azure, VMware or Google Cloud. And you can secure mobile devices with endpoint detection and response (EDR) capabilities.
By adopting an incremental approach you can leverage your networking budget to add security without major disruptions or massive allocations. Your network is expensive, no doubt about it. A secure network reduces risk, ensures robust operations and simplifies management. The benefits of a security-driven network far outweigh any additional expenditures.
Indeed, a New Zealand-based enterprise with more than 350 retail outlets on the North Island is replacing its aging network infrastructure with a Fortinet-based security-driven network that solved two pressing issues. Firstly they future-proofed their networking capabilities with a scalable and robust solution. And, more importantly, they ensured that each and every component on their network would be secured via consistent policies as well as AI-driven detection and mitigation capabilities.
No gaps
The key point is that there is no gap between networking and security. They are one and the same. Traditionally you built your network and added security on an ad hoc basis. That is no longer viable. Adversaries are becoming adept at ferreting out any gaps in your defences. If you leave a crack, they'll storm in and do their dirty work before you know what hit you.
The best approach is to harden every component, every endpoint and edge, and push those defences into the cloud. Any other tactic represents an unacceptable risk.
About the author
Jon McGettigan is Fortinet's Regional Director Australia, New Zealand & Pacific Islands. As such, he is responsible for driving Fortinet's continued expansion in the region through building and maintaining relationships with businesses, Partners and staff. As a senior executive, he understands the risks, motivations and opportunities that face enterprises as they transform their networks into 21st century revenue centres.
About Fortinet
Fortinet (NASDAQ: FTNT) secures the largest enterprises, service providers and government organisations around the world. Fortinet empowers customers with complete visibility and control across the expanding attack surface and the power to take on ever-increasing performance requirements today and into the future. Only the Fortinet Security Fabric platform can address the most critical security challenges and protect data across the entire digital infrastructure, whether in networked, application, multi-cloud or edge environments.
Fortinet ranks #1 in the most security appliances shipped worldwide and more than 500,000 customers trust Fortinet to protect their businesses. Both a technology company and a learning organisation, the Fortinet Network Security Expert (NSE) Training Institute has one of the largest and broadest cybersecurity training programs in the industry. Learn more at the Fortinet website, the Fortinet Blog, or FortiGuard Labs.
Related stories
Top stories