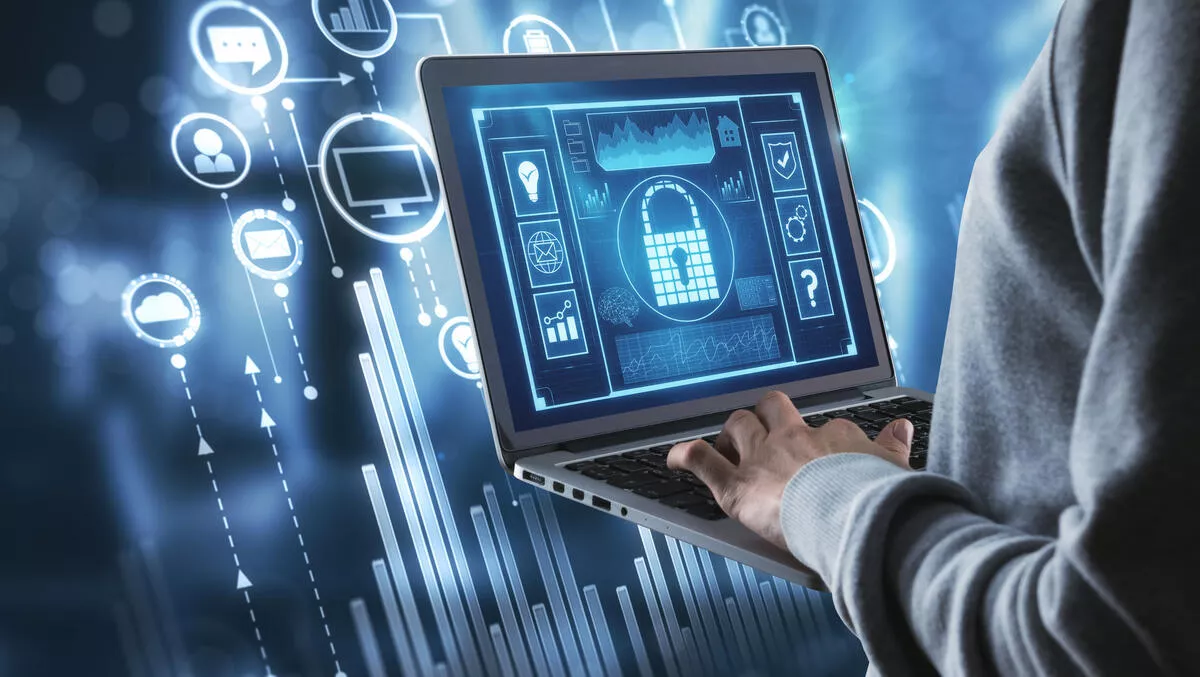 Fortinet: Protect your DevOps, OT and 5G initiatives with integrated security
Wed, 11th Aug 2021
FYI, this story is more than a year old
Cornelius Mare, CISO at Fortinet Australia, explains why you should secure your DevOps, OT and 5G digital transformation initiatives before you roll them out across your distributed enterprise network.
It's hard enough deploying new network services. You need to understand stakeholder requirements and prepare a strategic plan. You need to specify and configure the necessary infrastructure, virtual and/or physical, to run the services. And you need to integrate the new services into your overall network operations centre (NOC) so that you can monitor activity to ensure that the new services perform as per user needs.
But what about securing the new service? Before you deploy any network service you should ensure that your network access controls are in place and that you can detect and respond to any anomalous activity within that service. And, as above, you need to integrate the new service into your overall security operations centre (SOC) processes so that you can extend your security policy, control and enforcement to the new services.
A big ask, especially as your network expands to remote users, cloud-based workloads and 5G-enabled IoT devices. The age of hyperscaling networks is well and truly here.
DevOps, OT and 5G
DevOps (software development), OT (operational technology) and 5G are three key 'digital transformation' processes that are empowering enterprises to do more with their network. All three enable enterprises to roll out new digital services inside the network (DevOps), outside the network (OT) and into the cloud (5G). Yet each broadens the attack surface and represents a new vector for adversaries to exploit for financial gain or to score political points.
It all starts with a comprehensive security fabric that enables you to embed security – visibility, control and response - at every step of the development process. You can protect your OT sensors by controlling access to the sensor, tracking activity and encrypting communications. And you can lock down your 5G-enabled devices by securing every node connected to the wireless network. Ideally all of these security features are interconnected and can respond en masse if and when any threats are detected.
Next generation firewalls, APIs, connectors and security as a service
Your security policy starts with your next generation firewall (NGFW). It provides visibility, control and response for the core, edges and into the cloud. Inherent within the NGFW are a series of APIs (application programming interfaces) that allow you to add security to new software development initiatives at every step. This allows you to test detection and response in a controlled environment before deployment.
NGFWs also support a wide range of fabric connectors to cloud-based service providers, such as AWS, Azure and Google Cloud, to extend your security controls into multi-cloud environments.
Security services, including NGFWs, APIs and fabric connectors, can also be accessed on a subscription basis to reduce time-to-market whilst employing a OPEX billing cycle to reduce upfront costs.
NOC/SOC integration for coordinated response
Integrated security enables coordinated responses. Once you have the basics in place you can fine tune your policies and deploy additional security services, as appropriate, to keep your network humming. Additional services can include Zero Trust Network Access (ZTNA), Extended Detection and Response (XDR), Security Information and Event Management (SIEM) and Security Orchestration, Automation and Response (SOAR). These solutions merge the functions of your NOC/SOC, simplify the operations of both and create a framework for automation, artificial intelligence and advanced analytics.
Today's networks move fast. So do adversaries and ransomware. With an automated, comprehensive security fabric that covers all nodes you can stay one step ahead. Anything else is simply too risky.
About the author
Cornelius Mare is Fortinet Australia's Chief Information Security Officer. As such, it is his business to know what's happening in the cybersecurity world and how to help enterprises secure their transitional networks without sacrificing speed, functionality or control. In particular, Corne is an expert with hybrid cloud environments and artificial intelligence. These tools, along with other Fortinet security services, help organisations manage their digital transformations with confidence.
About Fortinet
Fortinet (NASDAQ: FTNT) secures the largest enterprise, service provider and government organisations around the world. Fortinet empowers customers with complete visibility and control across the expanding attack surface and the power to take on ever-increasing performance requirements today and into the future. Only the Fortinet Security Fabric platform can address the most critical security challenges and protect data across the entire digital infrastructure, whether in networked, application, multi-cloud or edge environments.
Fortinet ranks #1 in the most security appliances shipped worldwide and more than 500,000 customers trust Fortinet to protect their businesses. Both a technology company and a learning organisation, the Fortinet Network Security Expert (NSE) Training Institute has one of the largest and broadest cybersecurity training programs in the industry. Learn more at the Fortinet website, the Fortinet Blog, or FortiGuard Labs.