Partner content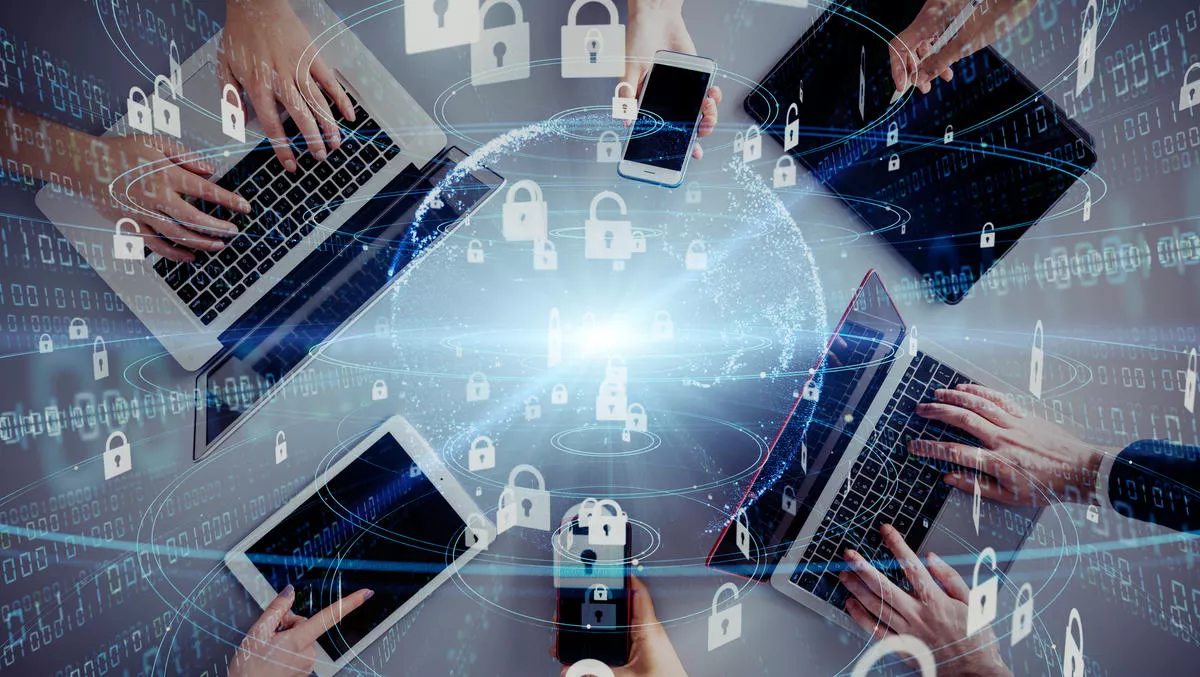 Fortinet's Secure SD-WAN - empowering remote workforces
FYI, this story is more than a year old
Cornelius Mare, Fortinet A/NZ Director, Security Solutions, explains how Secure SD-WAN supports remote workforces, simplifies management and helps ensure business continuity.
Secure SD-WAN (software-defined wide area networking) gives you the flexibility to fully secure and support remote workforces at branch offices, home-based offices and on the road.
SD-WAN combines WAN routing and optimisation capabilities into a single solution and can be deployed as an appliance, virtual machine, as a service or managed service or in the public cloud.
Secure SD-WAN goes one step further and incorporates comprehensive security services to deliver both networking and security functionality, all managed from a single-pane-of-glass dashboard.
Protecting the remote workforce
Secure SD-WAN, by specifying common security policies across the extended network, provides significant advantages for remote workers. Branch office staff enjoy the same level of security as the main office as well as optimised WAN performance. And mobile workers are fully-protected as well when they employ an end-point security client integrated with the Secure SD-WAN.
Home-based staff also benefit from Secure SD-WAN architecture. Cost-effective integrated SD-WAN appliances or secure wireless access points, which can be configured remotely via 'zero-touch' management, give home-based staff full protection and WAN access. The only limit is the speed of their home internet connection.
Secure SD-WAN: What to look for
When selecting a secure SD-WAN solution for your enterprise, you need to ensure that it will fully protect all of your workforce, regardless of location, device or connection.
The defining characteristic of Secure SD-WAN is security. Branch offices, mobile users and home-based staff represent just a few of the ever-expanding array of network edges. Edges, such as web apps, virtual domains, IoT devices and public clouds, add functionality to your network services but they also expand the attack surface. Your challenge is to protect each and every network edge – and the core - with consistent security.
Streamlined management
Another factor to consider is deployment and management. Ideally your secure SD-WAN would provide a unified management console for real-time monitoring, granular level-visibility and a framework for automating tasks such as bandwidth utilisation, application definition and path selection.
A tightly-integrated Secure SD-WAN supports network-wide SOAR (security orchestration, automation and response) protection for the remote workforce against known and unknown threats. Further, with a unified security profile, deploying new instances at branch offices or client devices is much faster.
Secure SD-WAN: The new normal?
Gartner predicts that 60% of enterprises will deploy SD-WAN by 2024. Secure SD-WAN will follow. And why not? Integrated Secure SD-WAN provides security for your staff, remote or otherwise. It automatically takes care of many network management tasks. And you can deploy Secure SD-WAN in a wide variety of consumption models.
Fortinet has the Secure SD-WAN solution you need to support your remote workforce with the same protection as your network core. Why wait? If your workforce is away from the office, you owe it to them to keep them safe. And the best way to do that is with Fortinet's Security Fabric featuring Secure SD-WAN.
About the author
Cornelius Mare is Director, Security Solutions at Fortinet A/NZ. As such, it is his business to know what's happening in the cybersecurity world and how to help enterprises secure their transitional networks without sacrificing speed, functionality or control. In particular, Corne is an expert with hybrid cloud environments and artificial intelligence. These tools, along with other Fortinet security services, help organisations manage their digital transformations with confidence.
About Fortinet
Fortinet (NASDAQ: FTNT) secures the largest enterprises, service providers and government organisations around the world. Fortinet empowers its customers with intelligent, seamless protection across the expanding attack surface and the power to take on ever-increasing performance requirements of the borderless network - today and into the future. Only the Fortinet Security Fabric architecture can deliver security without compromise to address the most critical security challenges, whether in networked, application, cloud or mobile environments. Fortinet ranks #1 in the most security appliances shipped worldwide and more than 375,000 customers trust Fortinet to protect their businesses. Learn more at the Fortinet website, the Fortinet Blog, or FortiGuard Labs.
Related stories
Top stories