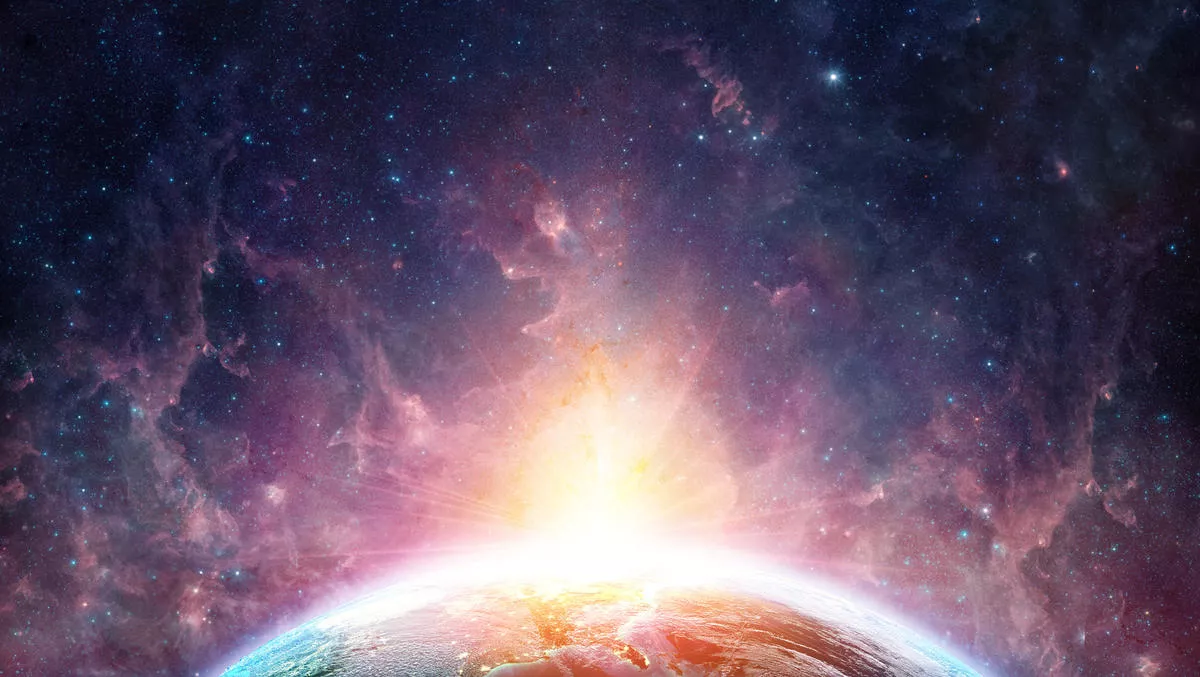 Fortinet: Seamless security into the cloud at any edge, any scale
FYI, this story is more than a year old
Jon McGettigan, Fortinet ANZ Regional Director, provides a strategy to extend your current security policies into hybrid clouds and create a foundation for secure and scalable edge computing.
Your network: the core, edges and cloud. All working together to deliver the digital services that your staff, customers and suppliers require. Your network pulsates. Workloads vary, users and apps come and go. And your network is expanding. More power and storage at the core, more apps and data in the cloud and more processing at the edges. All happening in real time.
But the wider your network, the broader the attack surface. Every user, every application and every edge is a target for today's sophisticated adversaries. A single security breach can cripple a network and damage reputations and profits.
Your users don't want to stress about security. All they want is fast, easy access to the digital services they want, when they want them. Your challenge is to be able to provide optimal uptime for users whilst protecting them – in the background – from all the threats and risks inherent in today's hybrid networks.
Protection at the core and into the cloud
Network security has evolved from a firewall at the core to Next Generation Firewalls that protect the entire distributed enterprise…core, edges and cloud…with a common security framework. This platform approach is especially suited for cloud deployments and takes advantage of solutions such as SASE (secure access service edge), EDR (endpoint detection and response) and ZTNA (zero trust network access). Similarly, a platform approach helps businesses embed security into their application building process via APIs and connectors.
Consistent security at the core and cloud provides the integrated tools to detect and prevent malicious activity across the entire attack surface. Further, consistent security enables you to take advantage of SIEM (security incident and event management) and SOAR (security orchestration and automated response) as well as advanced analytics and AI.
Protection at the edges
Network edges are the endpoints that connect remote and mobile users to the core and cloud. PCs, laptops, smartphones, SD-WANs, web apps and billions of IoT devices. Each and every edge needs the same level of protection inherent in a next-generation firewall to provide a secure session. In addition, the rise in edge computing – where processing is carried out at the edge itself – means that edge security has to be able to scale up or down at speed.
Again, a common security fabric at the edge, core and cloud provides the necessary integration for SOAR and SIEM. Ancillary security controls can be added, such as Zero Trust Network Access (ZTNA), to add enhanced levels of authentication, authorisation and accounting.
Extending your security
Your existing security policy, manifested in your firewall configurations, is the starting point for protecting edges and extension into the cloud. Each cloud service typically has its own security platform and tools and can be aligned with your policies via APIs or connectors.
Edges are a different story. Each edge needs individual protection to enforce your common security policy, remove gaps and support SIEM, SOAR and ZTNA. This protection has to be available for all edges from smartphones to wide area networks and everything in between. And edge protection must be scalable to be able to handle dynamic loads without interruption.
Common security framework
Core, edge and cloud. Together they define modern networks. To protect one, you have to protect them all. Any gaps can prove costly. A common security framework, enforceable at every edge and into the cloud, is your best strategy to ensure secure user access and provide a platform for further digital transition.
About the author
Jon McGettigan is Fortinet's Regional Director Australia, New Zealand - Pacific Islands. As such, he is responsible for driving Fortinet's continued expansion in the region through building and maintaining relationships with businesses, Partners and staff. As a senior executive, he understands the risks, motivations and opportunities that face enterprises as they transform their networks into 21st century revenue centres.
About Fortinet
Fortinet (NASDAQ: FTNT) secures the largest enterprise, service provider and government organisations around the world. Fortinet empowers customers with complete visibility and control across the expanding attack surface and the power to take on ever-increasing performance requirements today and into the future. Only the Fortinet Security Fabric platform can address the most critical security challenges and protect data across the entire digital infrastructure, whether in networked, application, multi-cloud or edge environments.
Fortinet ranks #1 in the most security appliances shipped worldwide and more than 500,000 customers trust Fortinet to protect their businesses. Both a technology company and a learning organisation, the Fortinet Network Security Expert (NSE) Training Institute has one of the largest and broadest cybersecurity training programs in the industry. Learn more at the Fortinet website, the Fortinet Blog, or FortiGuard Labs.