Partner content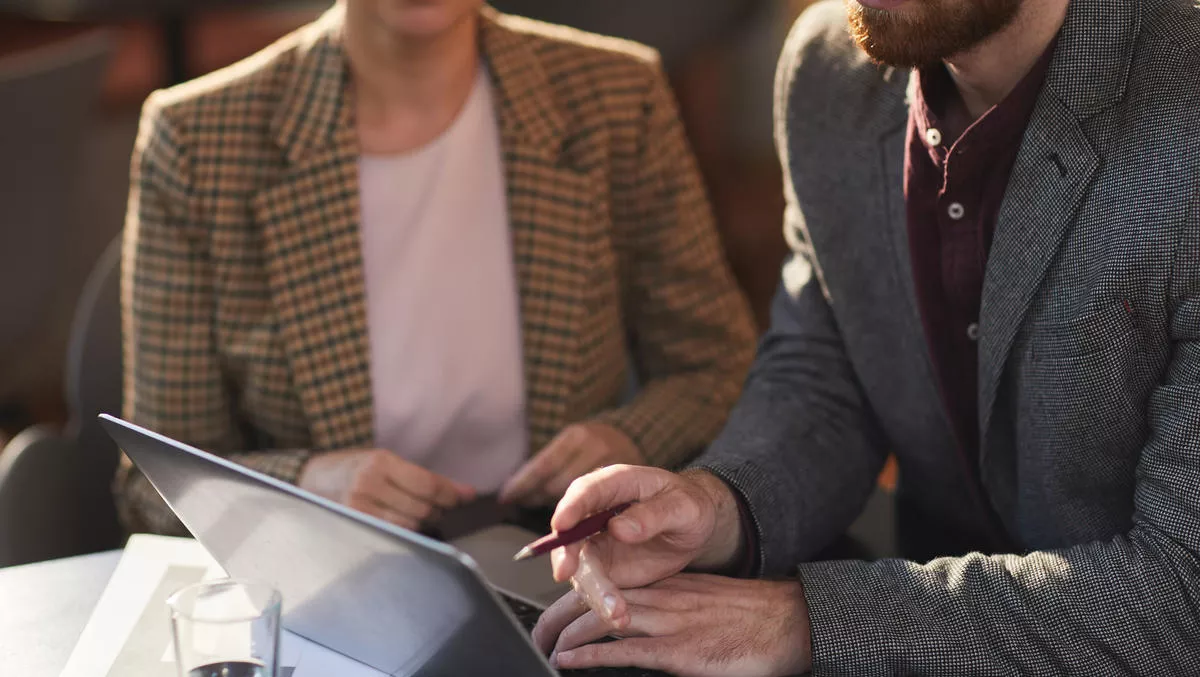 Fortinet: Security as agile as your network
FYI, this story is more than a year old
Jon McGettigan, Fortinet A/NZ Regional Director, explains why your network requires agile security services to fully protect your expanding 'core and edge' topology.
Enterprise networks are a dynamic set of multiple cores and even more edges: data centers, physical and virtual servers, branch offices, cloud-based and managed services, mobile devices and, of course, customer-facing web applications. They all orchestrate to deliver mission-critical and day-to-day services to your users on demand. This is the promise of digital transformation.
Increased risk
Dynamic network services also represent additional risk, especially when it comes to cybersecurity. With an increased reliance on digital business processes and associated network edges, you are broadening your attack surface. On top of that you are faced with the increasing sophistication of adversaries and malware. And the hybrid nature of your network topologies complicates a coordinated response to security events leaving your network vulnerable to potential disruption.
Security-driven networking
Dynamic network services require dynamic security services. Your network services are distributed amongst a number of cores and edges. Each and every one of those cores and edges, regardless of location or device, has to be secured in a consistent manner so that all of your security services act in concert.
Consistent security across all edges and cores ensures standardised policies, supports network-wide SOAR (security orchestration, automation and response), facilitates edge deployments and provides a unified management platform. Indeed, a consistent security fabric provides granular-level visibility into all network activities from a single pane-of-glass console.
But for that to happen, your security services must be broad enough to protect every node on the network ranging from data centers to mobile devices and everything in between, fully-integrated to orchestrate as a unified whole and automated to facilitate operations and deployments.
Security services on demand
Cores, edges, cloud-based data and users are all reliant on your network. All of your network services need to be secured whenever they are utilised. Data Centers at the core of your network need external and internal firewalls, virtual servers need virtual firewalls, web apps need web application firewalls, cloud-based services need cloud-based firewalls, mobile users need client-side security and DevOps need security APIs as they roll out new applications.
 
Only one vendor – Fortinet – currently offers the broad range of integrated and automated security services that match the nature of today's dynamic networks. Fortinet's Security Fabric consists of dozens of scalable, integrated security services that work together to provide the most comprehensive protection available on the market today.
With the Fortinet Security Fabric you can deploy any of Fortinet's security services – ranging from Next Generation Firewalls, Secure SD-WAN and Secure WiFi through Advanced and Zero-day Threat Protection – on demand, in the form factor and licensing structure that best meets your requirements. Once deployed, they can all be managed as a single entity, they all respond to incidents in a consistent manner – SOAR – and they are all constantly updated with the very latest threat intelligence from the FortiGuard Labs.
Phased implementation
Transitioning your current security services to Fortinet's Security Fabric can take place over time. There is no need to re-engineer your network to accommodate the Security Fabric…Fortinet solutions can slot into any network service, typically starting at the core with a FortiGate Next Generation Firewall with Secure SD-WAN capabilities.
With the Security Fabric in place at the core you can extend the same coverage to the edges as appropriate. Of course, the sooner you extend Fortinet's Security Fabric to all of your network edges and cores, the sooner you will reduce your overall risk.
Fortinet Security Fabric Services are available from a network of Authorised Partners across A/NZ as appliances, virtual appliances and cloud-based or managed services. Fortinet's Security Fabric is backed by the global constellation of FortiGuard Labs to ensure that your defences are always updated with up-to-the-minute threat intelligence. And Fortinet's commitment to research and development mean that, regardless of which way your network evolves, Fortinet will be right there with the fully-integrated security services to protect it.
About the author
Jon McGettigan is Fortinet's Australia, New Zealand & Pacific Islands Regional Director. As such, he is responsible for driving Fortinet's continued expansion in the region through building and maintaining relationships with businesses, Partners and staff. As a senior executive, he understands the risks, motivations and opportunities that face IT managers as they transform their networks into 21st century revenue centres.
About Fortinet
Fortinet (NASDAQ: FTNT) secures the largest enterprise, service provider, and government organisations around the world. Fortinet empowers its customers with intelligent, seamless protection across the expanding attack surface and the power to take on ever-increasing performance requirements of the borderless network - today and into the future. Only the Fortinet Security Fabric architecture can deliver security without compromise to address the most critical security challenges, whether in networked, application, cloud or mobile environments. Fortinet ranks #1 in the most security appliances shipped worldwide and more than 375,000 customers trust Fortinet to protect their businesses. Learn more at the Fortinet website, the Fortinet Blog, or FortiGuard Labs.
Related stories
Top stories