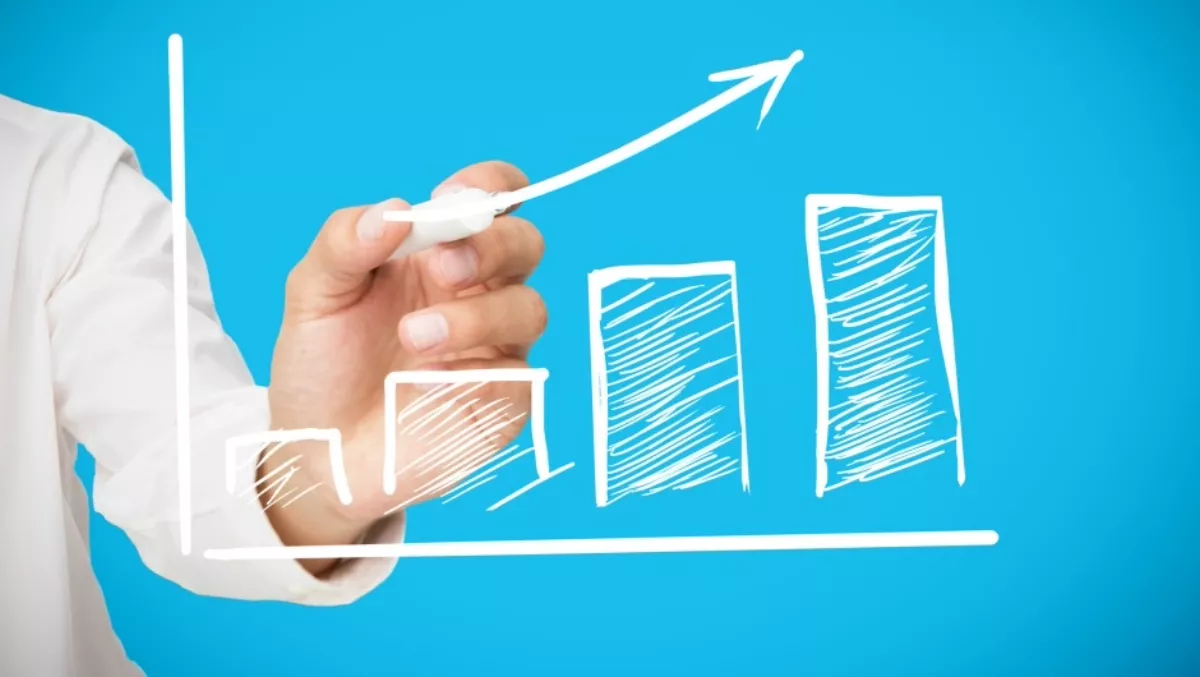 Fortinet NZ: The year in review
FYI, this story is more than a year old
Growth, innovation and enhanced support. 2015 was a stellar year for Fortinet and channel partners in New Zealand.
With more support staff in New Zealand, heaps of new products and solutions and a redoubled effort to build mind and market-share, Fortinet is well-poised to continued their record-setting sales performance into 2016.
And to top it off, Fortinet was named Frost & Sullivan's '2015 New Zealand Network Security Vendor of the Year'. For resellers, Fortinet is your ticket to success.
"This was an exciting year for us," says Andrew Khan, Fortinet Senior Business Manager at Ingram Micro, New Zealand's largest distributor of Fortinet's network security solutions. "Our reseller channel clocked up impressive numbers anchored by a steady uptake in FortiGate appliances in the mid-market and enterprise space, both in physical and virtual form factors.
Fortinet's advantage is that they have top-notch solutions at an affordable price-point which means that, when going head-to-head with the competition, Fortinet usually wins the contract."
Technical virtuosity
With Fortinet, resellers have a constant stream of new solutions to secure and optimise client networks. "A few areas stand out," says Khan. "Fortinet's advanced threat protection solutions, built around FortiSandbox, received NSS Labs 'recommended' status, the only vendor to achieve this accolade.
Late last year, Fortinet acquired Meru Networks and this resulted in the release of the FortiAP-S series of secure, cloud-based access points which opens new opportunities for resellers to get into the managed secure Wi-Fi arena. At the data center level, Fortinet's internal-segmentation firewalls and tight integration with VMware means that resellers can support high-end clients as they move into the software defined data center space.
And all of this has been tied together with a new emphasis on a Secure Access Architecture at the access layer."
Reseller support
On the support side, Fortinet has been equally active. "Peter Saunders was appointed Fortinet's NZ Country Manager in mid-year and has been flat out since then engaging with the channel," continues Khan. "His forte is helping resellers uncover opportunities and then driving the sales process.
At Ingram Micro we have been proactive as well with the team working hard build the brand. Our training sessions have been well-attended and we hosted highly-successful 'Extreme Team' technical workshops last month. It's a challenge to keep up with all the new products and sales tools, but we make every effort to get the word out."
Building mind share
The term 'FortiWho' has been well and truly relegated to the dustbin of history. "Nobody says that anymore," says Khan. "Any time an organisation sends out an RFP for security solutions or services, Fortinet is at the top of the list.
In fact, in non-tender situations, Fortinet is often invited to prepare a proof of concept demo based on staff's previous experience with Fortinet solutions. We are in the enviable position of being the benchmark to which others are compared. And with every sale, every installation and every upgrade, people talk. And that 'word of mouth' is the best marketing tool we have."
The media helps as well. "Headlines scream hackers, data theft and intrusion," says Khan. "It's not exactly ideal, but each incident heightens awareness of the need for network security. We've been proactive getting the Fortinet message into industry publications and that effort has been highly successful. This year we have seen a 400% increase in local coverage."
2016: Continued growth
What to expect? "For resellers, more sales, more products and more opportunities for managed service provision," says Khan. "We're looking forward to an increased awareness of the need for network security, a realisation that security is not an overhead but an enabler and more emphasis on simplified management, faster throughput and an expanded solution set.
We've set the standard for network security in NZ and will be looking to help our channel Partners take advantage of all of these exciting opportunities."
If you are a Fortinet reseller, you already know that you're in good company. If not, there's still plenty of time to get on board. Give us a call and watch your business grow.
For further information, please contact:
Hugo Hutchinson, Business Development Manager at Ingram Micro
hugo.hutchinson@ingrammicro.com
P: 09-414-0261 | M: 021-245-8276
Related stories
Top stories