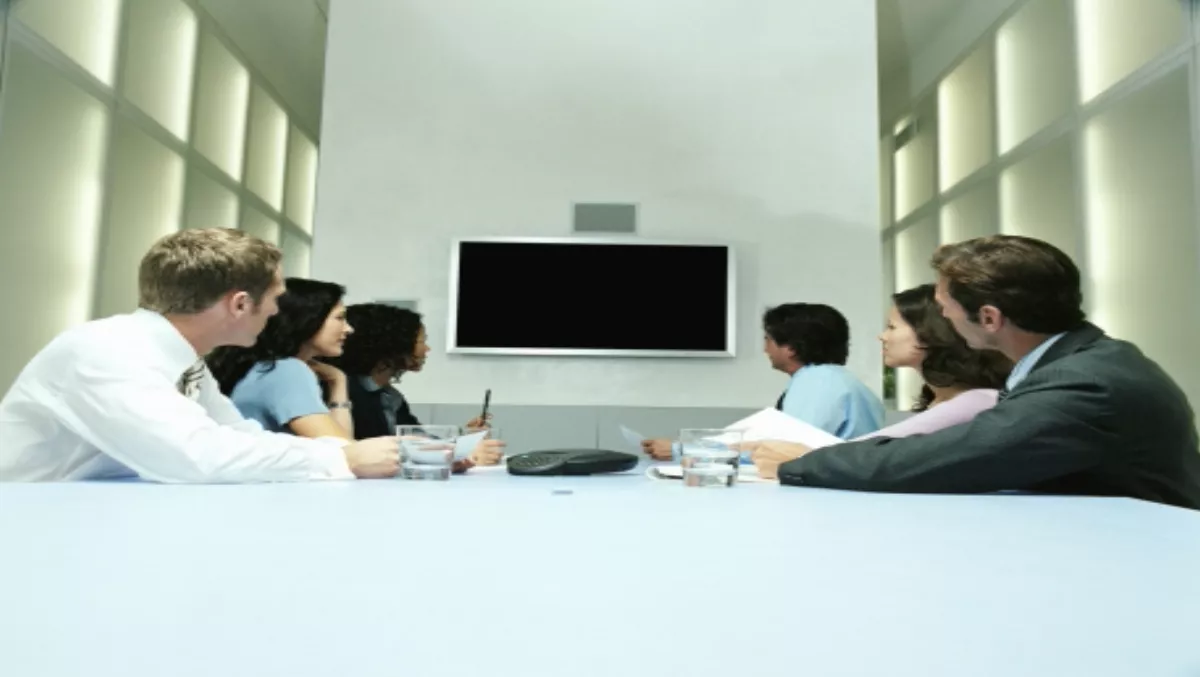 From awkward to awesome: Video finally living up to its potential
Thu 4 Jul 2013
FYI, this story is more than a year old
Anyone who has worked in an office knows the experience of sitting through clumsy and ineffective video conferences.
For years, it seemed an idea with so much potential lacked the technological know-how to deliver on execution.
But according to Rob Spray, General Manager, Avaya New Zealand, times have changed.
"There is a difference between being completely aware that you are speaking to someone via video – the consumer-grade experience – and actually being able to almost forget that you aren't face-to-face," Spray said.
"You can only get that kind of seamless experience if the visual and audio quality is great. But these days it is possible, and the application for business can be transformational."
Free video conferencing for resellers
Avaya is a global provider of business communications and collaboration systems and services. Earlier this year, Avaya and distributor Distribution Central teamed up to launch a program designed to help resellers expand their businesses through the sale and support of video systems.
To continue enabling the reseller channel, Avaya and Distribution Central have created a new program, launching in July. This program offers resellers the chance to win prizes including gift cards and iPad's when they conduct live end user demonstrations.
"We're excited about this program with Avaya as it gives our partners the opportunity to try, for themselves, a technology-leading secure video solution," said Nick Verykios, Managing Director, Distribution Central.
"We've partnered with Avaya since 2009, and as an exclusive distributor for Radvision in Australia and NZ we're well-placed to support the Avaya channel across the company's entire product range – including its video conferencing solution."
Stepping up the technology
In 2012, Avaya enhanced its video capabilities by purchasing video conferencing technology pioneer, Radvision.
Radvision is responsible for many of the technology standards in use across the industry today – including the Radvision Scopia product suite that is distributed in New Zealand exclusively by Distribution Central and is backed by Avaya's unparalleled service and support network.
Radvision video conferencing allows customers to speak to their field staff and their customers face-to-face from wherever they are and across a range of devices – from smartphones and tablets to desktop and room-based systems – without the need for external participants to own their own equipment.
"Video conferencing is becoming more pervasive due to the number of video-enabled devices being used in our market," said Spray.
"Our ability to offer 'any device' solutions appeals to customers because it reduces the costs associated with buying and maintaining equipment, and because there's a growing trend of employees wanting to use their own devices at work."
Radvision also offers intelligent, real-time modification of video resolution – so if a participant in the video call suddenly drops from high bandwidth to low, the system automatically scales accordingly to ensure quality is maintained.
A cost-effective video solution
Spray says video conferencing systems used to be very expensive and were restricted to boardrooms, so it was almost impossible for a business user to see a return on their investment.
Now, with Radvision, resellers can offer their customers a cost-effective video collaboration system that is quick and easy to install and use – allowing them to discover the everyday benefits of effective video communication.
"With enterprise-grade video conferencing you can see how a person is responding to you - pick up on visual cues that indicate whether they understand what you're saying or not, whether they are engaged or not."
"You just don't get that same sort of physical feedback from a phone call, and it costs a lot less in time and money than getting on a plane to visit each of those people."
Since acquiring Radvision, Avaya has seen a dramatic increase in video collaboration among its own employees – marking a deliberate shift to what Spray describes as a smarter way of working.
"In the month of May, Avaya as an organisation held 37,312 video meetings with over 215,000 attendees. The largest conference had 186 participants.
"This is no longer the future we're talking about. Video collaboration is here and ready to go, and it's growing in popularity because the solutions are now so accessible and easy to use.
"We're excited to partner with Distribution Central to help us show resellers and their customers what's possible using the technology."
Distribution Central will assist with the live end user demonstrations and our sales people are ready to go.
To book in your appointment with Distribution Central resellers should visit http://www.vividsystems.com.au/GetViViD"