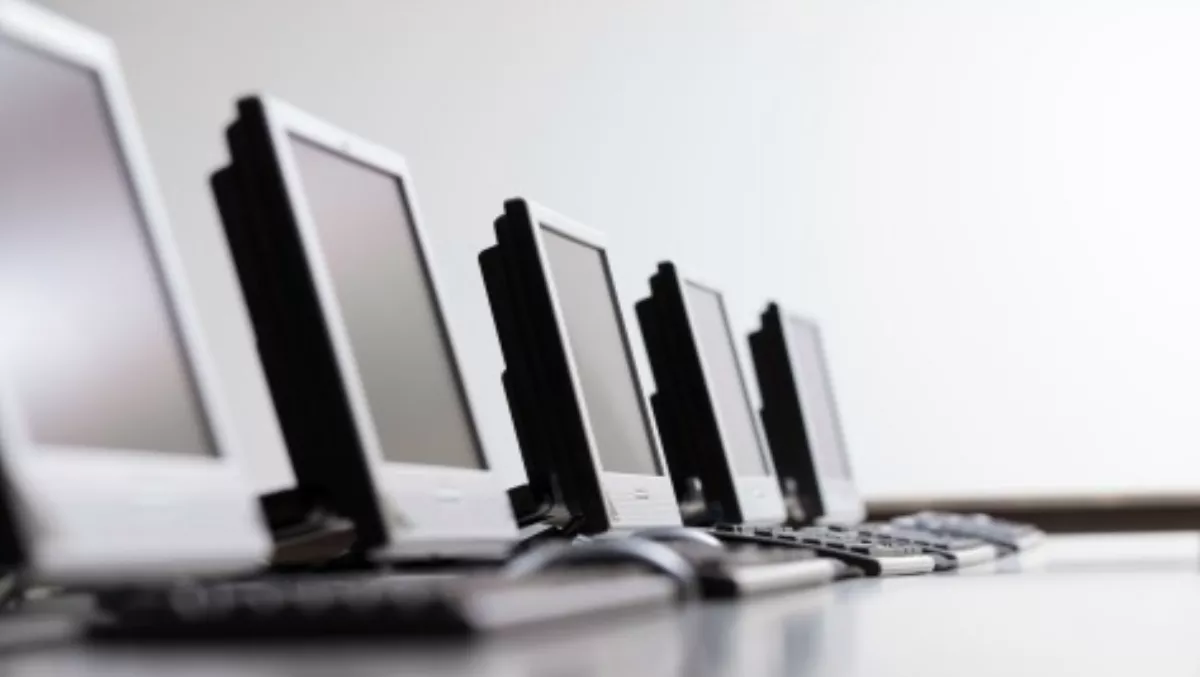 Full interview: NZ PC market cools; Lenovo impact ahead?
FYI, this story is more than a year old
A 'rather tepid' New Zealand PC market is likely to gain a boost from this week's announcement that Lenovo is launching its consumer range here, but slowing sales are still expected for the year ahead.
IDC's latest Quarterly PC Tracker shows New Zealand PC sales for the first quarter of 2015 down 14.4% on last quarter, to 186,000 units.
Arunachalam Muthiah, IDC New Zealand market analyst, says the sequential decline was experienced across both the desktop and notebook segments, with commercial more affected than consumer.
He says the primary reasons for the slowdown are the price rises brought on by the weakened New Zealand dollar, combined with the end of XP migrations, which helped drive the desktop market last year.
"There is no driver driving the market in 2015 and that's one of the reasons for the major slowdown."
Muthiah says some of the refreshes that would normally have happened in 2015, happened in 2014, as large corporates took the XP end of life as a chance to upgrade their computer fleet.
"That means there's not much business because most of it was absorbed by XP migration last year."
He says the only area doing really well in commercial is Chromebooks, driven largely by education for whom the fourth and first quarters of each year are key buying times.
Muthiah expects the growth of Chromebooks to continue for the next few quarters.
That Chromebook growth lead Acer to experience some 'phenomenal' quarter over quarter strides, jumping from 18% market share to 24%.
"They are doing really well with their Chromebooks and entry level notebooks.
"Their growth in Chromebooks has been phenomenal. And it's not a one-off, they've been quite steady in education."
On the consumer side, he says average selling prices have been declining drastically over the past few quarters with heavy competition from the likes of HP and Acer in the entry level space.
"That has driven the ASPs down, but at the same time it has got the volume up.
"It's a bit unfortunate, because to maintain market share and volume vendors are now in a position to increase their ASPs to maintain market share."
He says the notebook space was 'restrained' as excessive stock accumulated in the previous quarter decelerated expansion.
"Other than Chromebooks and entry level notebooks, I don't see much traction or a particular driver in the market that is positive."
Muthiah, like many others, is not expecting Windows 10 to accelerate PC growth locally.
"I don't think there is going to be a huge impact.
"For consumers the upgrade is going to be free and for commercial, they migrated from XP only last year and it's a paid subscription to upgrade so I don't think they will because of the hassle of doing it and the cost."
He expects it to take 18 to 24 months before corporate start thinking about migrating to Windows 10.
Vendor side
HP held onto its market lead, with 37% share in Q1, a drop from Q4 2014's 43%, with Acer taking up the slack and climbing from 19% to 24%.
Apple also made a move up the ladder, gaining 15% of the market – up from last quarter's 12%.
"Apple is a well known brand name and it's probably the eco-system which has helped Apple drive their notebooks," Muthiah says.
"They've done well with their iPhone 6 and a lot of things start with your phone and your apps and then starts to move to your notebook and other devices.
"Apple's way of driving growth is more getting the consumer into the eco-system through one of the devices, be it an iPhone, iPad or Mac and then from there bringing them in to buying other devices."
He says 2014 was a great year for Apple in New Zealand and the latest quarter shows continuing strength.
Toshiba and Dell rounded out the top five New Zealand vendors.
While there's been no change in the vendors in the top five – or indeed their rankings – that may change with Lenovo making a play for consumer in New Zealand.
"It will change a few things, particularly in the entry-level space," Muthiah says.
Lenovo entered the Australian consumer space last year and has quickly captured 'a large percentage of the market'.
"It's no secret they are the world's number one PC vendor, so they are expected to do well.
"And given their performance in Australia, I think we will see that same kind of aggressiveness in the market in New Zealand. They will do their best to replicate the same success in New Zealand.
"I'm sure competition will go even higher. It's going to be really interesting."
Muthiah says he expects fierce competition in the entry level space, but Lenovo's broad product range could also see traction with the high end range of notebooks.
Lenovo has been offering its commercial range in New Zealand for several years.
In the wake of the tepid Q1 PC results, IDC has lowered its growth rates for 2015, and Muthiah says he expects the market will much slower than 2014, which was a bumper year for New Zealand with 'astonishing' year-on-year growth of 15.9%.
"The only exception to this 2015 slowdown will be the entry level notebooks, with price drops, aggressive competition as Lenovo enters the market; and chromebooks doing well in education. Those will drive the market."
Related stories
Top stories